Keys To Beat Arkansas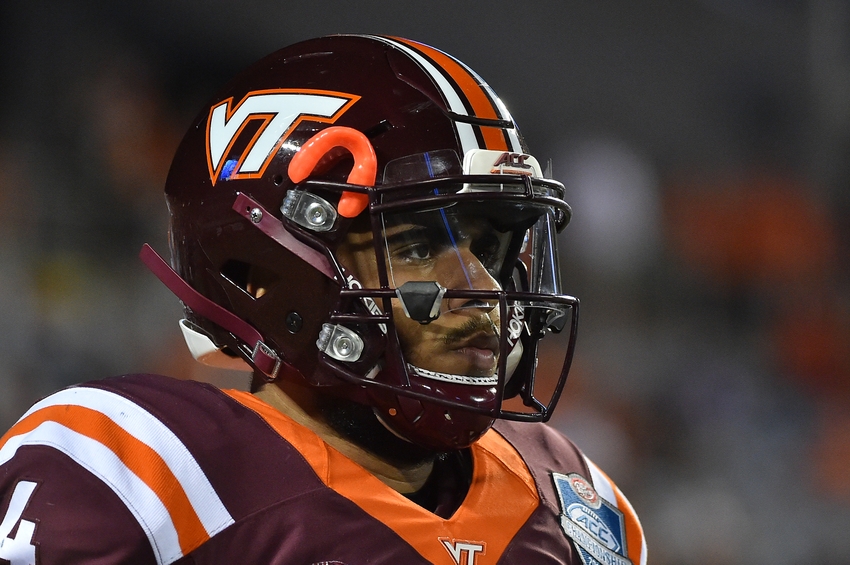 The Hokies will be entering their 24th straight bowl game on December 29th when they meet the Arkansas Razorbacks from the SEC in the Belk Bowl.
When the announcement came that the Belk Bowl would be taking Virginia Tech you could literally hear the good things the fans were saying about the selection. After all a road trip to Charlotte from Blacksburg is about 2.5 hours which means this will be a home game for the Hokies.
"Our fans have been fabulous all season, and I know Hokie Nation will be anxious to join us in Charlotte for the Belk Bowl," Fuente said. "As I told the team after last night's game, our seniors deserve to end their careers out on a positive note. We owe a huge debt of gratitude to this senior class and our staff will do everything possible to prepare our squad to face a quality foe like Arkansas."
Arkansas finished in a fifth-place tie in the SEC West after going 7-5 overall and 3-5 in league play. Fourth-year coach Bret Bielema, who won 74 percent of his games in seven years at Wisconsin, is 25-25 in four years with the Razorbacks.
First thing first, Virginia Tech must stop the Arkansas Razorbacks running game that is being led by Sophomore running back, Rawleigh Williams who has ran for 1,326 yards with 12 touchdowns this season.
Williams averages 5.7 yards per rushing attempt with his longest coming at Mississippi State when he ran for 72 yards on one play. In that game he rushed for 205 yards on 16 carries averaging 12.8 yards per attempt scoring four touchdowns on the ground as the Hogs went on to defeat the Bulldogs, 58-42.
On a side note for Williams, he almost died on the field due to a neck injury. He came back better and faster than before for the Hogs. He has gone on to lead the SEC in rushing this year and is super physical. His lane sight is still developing but he can run over a arm tackle and get past a defender in the open field.
Secondly the Hokies need to shut down the Hogs quarterback Austin Allen who had 23 touchdowns on 3,152 yards this season. He finished the season going 227 of 370 with a completion percentage of 61.4 averaging 8.4 passing yards per game.
Allen is one of those quarterbacks that you need to keep an eye on at all times. He isn't nowhere as mobile as the Hokies' Jerod Evans but he is just as good as avoiding the sack as Evans is. Matter of fact, when it comes to avoiding the sack, Allen is the best in SEC in that category.
Bad news for the Hogs though is when Allen was behind center they allowed 28 sacks. Virginia Tech as a team had 26 sacks on the season. The Razorbacks will need to keep an eye the Hokies leader in sacks, Ken Ekanem who has 6.5 sacks on the year. Ekanem also has 35 tackles on the year (19 solo, 16 assisted).
Chris Jackson, Razorbacks beat writer for razorbackers.com told us here at Fighting Gobbler that the Hokies need to be dialed in Drew Morgan, Keon Hatcher, and Jeremy Sprinkle for all the same reasons. "They are remarkable at getting open," Jackson said. "If they get open and the ball gets thrown anywhere close to them, you can bet it is going to be a completion."
Arkansas is ranked 94th in the nation and 10th in the SEC when it comes to stopping the run. They struggle when it comes to setting edges to get pressure and it is even worse when they are facing a dual threat quarterback.
If Virginia Tech can get their running game going and passing game working, it may be a long evening for the Hogs and their fans both that made the trip and watching at home. If the Razorbacks can manage to keep it close, they could potentially pull the upset over the Hokies.
Score Prediction: Virginia Tech 38, Arkansas 24.
More from Fighting Gobbler
This article originally appeared on