Key Big Ten Match-ups in Week 11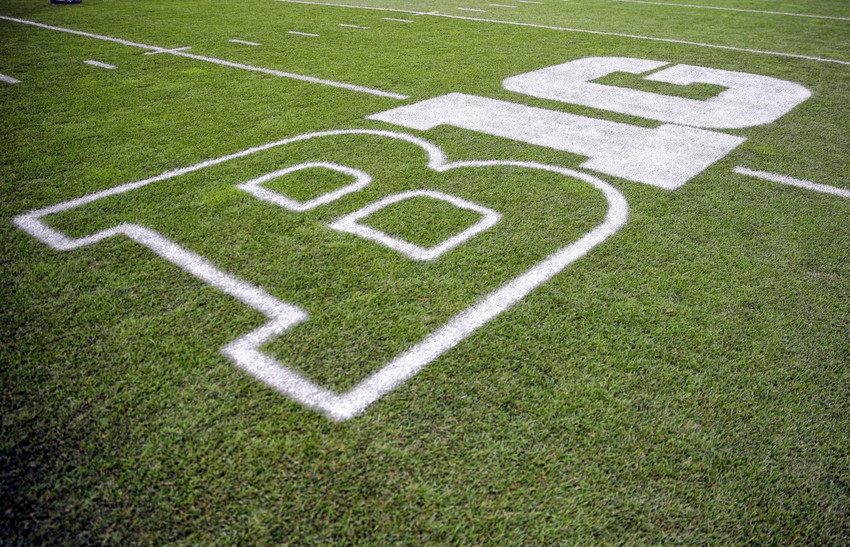 The key Big Ten match-ups in week 11 are here.
Heading into week eleven and the eighth week of conference play in Big Ten football, there are three interesting match-ups that we will examine. Following the games, we will follow-up with the scores and highlights
Big Ten Game #1:
November 12, 2016 – 12:00 PM (ABC/ESPN2)
10 Penn Stae (7-2) @ Indiana (5-4)
A rising star in the conference is the Penn State Nittany Lions and they travel to  Bloomington, IN to take on the Indiana Hoosiers in a noon game.
Penn State has been on a tirade lately, having beaten Ohio State at home and Iowa on the road in the midst of a five game winning streak. The Nittany Lions are expected to run the table in their final three games.
It appears the Hoosiers will be just a blip on the Lions radar as they try to close out the season and complete their 12th consecutive winning season.
Penn State head coach James Franklin is in his third year as the man with a plan in Happy Valley. His last few years with the Vanderbilt program helped him come to Penn State and coach a more talented team to successful seasons. Is there a major bowl game on the horizon for Franklin and his Lions?
Prediction: Penn State 28  Indiana 17
Big Ten Game #2:
November 12, 2016 – 3:30 PM (ESPN)
5 Ohio State (8-1) @ Maryland (5-4)
In the mid-day game, the Ohio State Buckeyes travel to College Park, MD to take on the Maryland Terrapins in a game that the Buckeyes cannot afford to lose.
Ohio State head coach Urban Meyer is hoping to continue building on the blowout win against Nebraska. It seems that quarterback J.T. Barrett is back to his old form. But will he stay on track and continue to help improve this Ohio State offense that was lights out last week.
Maryland head coach D.J. Durkin looks to move on from the blowout loss to Michigan that left the Terps feeling down and out. The one thing that Maryland can break out with is their run game. Ohio State has been inconsistent at times defending the run.
The Terps will be wearing their all red "Red Ops" uniforms. Maryland alum Kevin Plank – CEO of Under Armor – has made it his personal goal of changing the program's culture, hence the new uni's. It could become the Oregon of the East.
Don't think the Buckeyes will have any inclination to be worried about the uniform their opponents will wear. They will look to annihilate the Terps in a road game that helps erase the memory of the last road game that ended with a 24-20 loss against a rising Penn State team.
Watch for Ohio State freshman tailback Demario McCall to get more opportunities as starter Mike Weber is dealing with a sore shoulder. McCall scored two touchdowns against Nebraska last Saturday.
Prediction: Ohio State 41  Maryland 13
Big Ten Game #3:
November 12, 2016 – 8:00 PM (ABC)
3 Michigan (9-0) @ Iowa (5-4)
In the primetime matchup, we find the Michigan Wolverines traveling to Kinnick Stadium in Iowa City to tackle the Iowa Hawkeyes.
It has been three years since the Hawkeyes and Wolverines played last and both teams are on paths directly opposite of what they were doing back then.
The Hawkeyes came off a 12-0 season last year to an inconsistent and down season this year.
The Wolverines – who lost 3 games last season – have continued maturing under head coach Jim Harbaugh's tutelage. They have been dominant throughout the season and expect to be a part of the CFP (College Football Playoffs). They are undefeated and have been putting up crazy numbers in their victories.
More from Scarlet and Game
Michigan boasts the nation's top defense, one of the nation's most dynamic players in linebacker/safety Jabrill Peppers and a steady, productive quarterback in Wilton Speight.
Iowa is coming off a blowout loss to Penn State, and while that is true, head coach Kirk Ferentz looks to have his team ready for the fearsome Wolverines. Its do or die for the Hawkeyes as their season slips away.
Some may say this is a trap game. Iowa is also at home in a primetime matchup. Michigan might be looking ahead to its matchup against Ohio State in two weeks.
Harbaugh's Wolverines will be ready for the Hawkeyes and will make every facet of the game difficult for them. If the Hawkeyes stand any chance in this game, they must start fast and score at will, something that no team has done to the defensive behemoth from Ann Arbor.
Prediction: Michigan 45  Iowa 9
This article originally appeared on