Key Big Ten Games Week 13: Effect on the Conference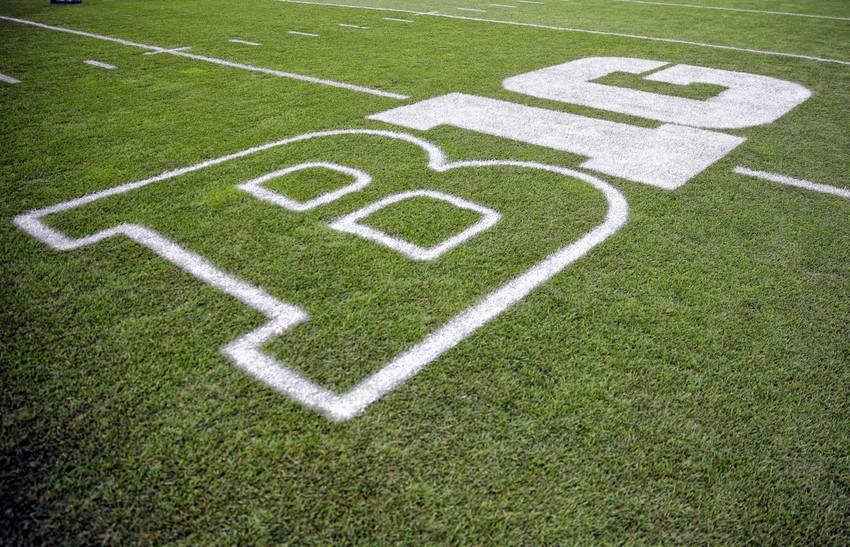 The recaps to the important Big Ten football match-ups in week 13 are here.
This past Saturday there were three Big Ten games that captured nearly everyone's attention. No.3 Michigan traveled to Columbus, Ohio for the Big Ten game of the year, known as "The Game." It was as expected and took double overtime for the Buckeyes to prevail.
Big Ten Game #1 (The Game):
Final: Ohio State 30  Michigan 27
In a game that will go down in Big Ten rivalry history, the Ohio State Buckeyes and Michigan Wolverines battled with a renewed ferocity that made more people take notice than any other regular season game since the Ohio State/Michigan game of 2006.
This was a game that took double overtime to decide, and it came down to quarterback J.T. Barrett and H-back Curtis Samuel to make some serious plays to help the Buckeyes pull this one out.
In a surprise move, Wolverines head coach Jim Harbaugh started quarterback Wilton Speight – just two weeks after a serious shoulder injury. He looked way too well-prepared and played well. It makes you wonder if the injury was exaggerated to create a strategic advantage.
The teams battled back and forth and the Buckeyes secondary created two turnovers with interceptions, including a pick-6 by safety Malik Hooker.
The turnovers were what really helped Ohio State stay in this game. A bad decision to fake a punt in his own territory that failed by Buckeyes head coach Urban Meyer made things more difficult, but did not make the difference in the end. It also did not make it any easier that place-kicker Tyler Durbin missed two field goals of less than 40 yards and one inside 25.
The eye-test told us that the Michigan defense played extremely well in the first half, but started giving up running plays in the second half as they appeared to get a bit flustered and quite possibly wore down.
Barrett led the Buckeyes with 125 yards rushing, all but 17 yards was gained in the 2nd half and the two overtime periods.
Samuel had 54 yards rushing and 32 yards receiving with just 11 touches.
Ohio State coach Meyer called this game "an instant classic between two great teams."  Michigan coach Harbaugh said "Yeah, I'm bitter" when he was discussing the loss in regards to what he felt was officiating mis-cues.
Regardless, there were some calls missed for both sides, but the one that mattered – where Barrett ran for a one-yard gain on 4th and 1, was and will always be correct. Ohio State passes it's final regular season test.
Will they be in the playoffs? Most likely, but we will see tomorrow night when the Playoff committee meets.
Big Ten Game #2:
Final: Penn State 45   Michigan State 12
The Michigan State Spartans traveled to Happy Valley to play it's season ender against the Penn State Nittany Lions.
In the blowout, Penn State played physical and kept the Spartans on their heels for most of the 2nd half. It was a very forgettable game that helped propel the Lions to a Big Ten championship game against the Wisconsin Badgers next Saturday in Indianapolis.
It has been a Cinderella-type season for Penn State after opening the season 2-2. This is Penn State's first 10-win season since 2009. It would be the Lions' first Big Ten championship (or championship appearance) in eight years. And it's their first time since the 2008 Rose Bowl run that they beat Ohio State and Michigan State in the same season.
It quite possibly could open a playoff door if the No.7 ranked Lions are able to beat the No.6 ranked Badgers to win the Big Ten championship.
Big Ten Game #3:
Final: Wisconsin 31   Minnesota 17
The Minnesota Golden Gophers went into Madison, Wisconsin to face the Badgers in a game that really didn't mean as much as it did before Nebraska was blown out by Iowa.
Wisconsin made it 13 straight wins against the Gophers in this rivalry game that features "Paul Bunyon's Axe" as the trophy.
More from Scarlet and Game
With the victory, the Badgers have held out hope that with a win Saturday, they could still have a shot at a spot in the CFP's (College Football Playoffs).
It was not starter Alex Hornibrook that finished the game, but it was no doubt helpful that fellow starter/backup Bart Houston was as well prepared for this game as Hornibrook was knocked out of the game in the 2nd quarter. It gave Houston a chance to show the nation that the Badgers are capable of a good passing game as he went 9 of 14 for 123 yards.
Wisconsin tailback Corey Clement rushed for 100 yards on 23 carries.
Minnesota put up a good fight until the game got out of hand, but managed to put up 286 yards of offense on the eighth best defense in the nation. It was nowhere near enough, as the Badgers took off in the 3rd quarter.
It was Leo Musso's interception in the 3rd quarter that turned the tide for the Badgers. With Minnesota up 17-10, the Badgers defense had been getting lit up and was inches away from giving up another touchdown when the senior safety took matters into his own hands — literally. The entire defense followed suit after that and shut down the Gophers offense.
This article originally appeared on