Kevin White reminisces on improbable journey to the NFL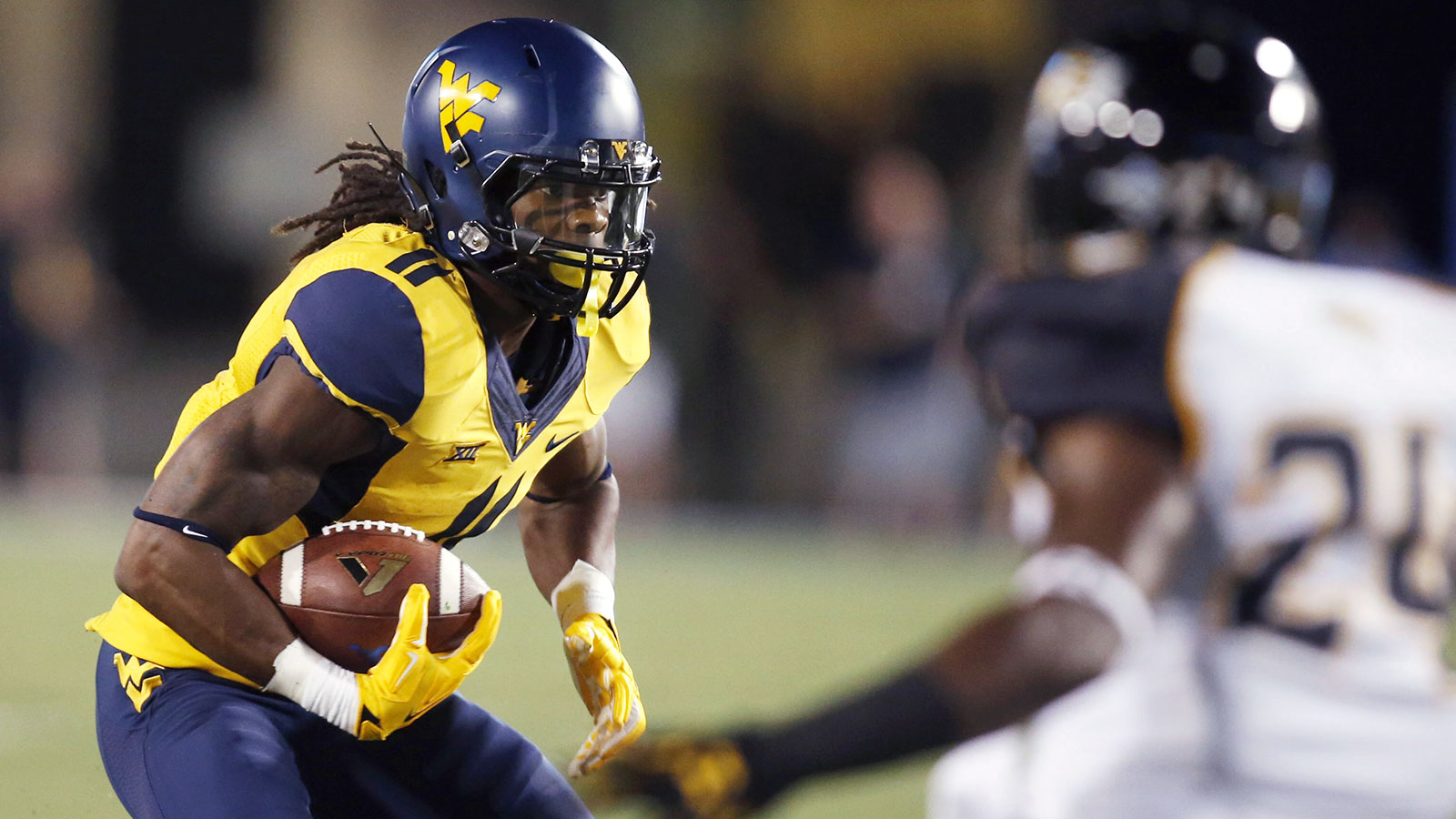 On the eve of the NFL Draft, it hit Kevin White. All the hard work he'd put in was about to pay off.
The wide receiver, who didn't blossom until his senior year of high school and had no interest from major Division-I programs, was less than 24 hours from becoming a first-round draft pick.
"I was just here thinking to myself, reminiscing on all the hard times I had to go through, all the people that told me I couldn't make it to this level, I'm not good enough to play Division-I football," White said in a video posted to his Facebook page." … I was never the star. I was never given anything. I had to work for everything."
Wow… can't believe the moment I've been dreaming about my entire life is less than 24 hours away. #Blessed #HardWork #Dedication #NFLDraft

Posted by Kevin White on Wednesday, April 29, 2015
White played in junior college after high school, but not after a snag with his enrollment. After he finally got on the field, White began relentlessly contacting four-year universities he wanted to play for, as he reflects upon in an interview with USA Today.
"Oh, y'all ain't going to respond? Copy, paste, resend, resend, resend. All day," White recalls to USA Today.
Eventually, White got the attention of West Virginia, but that wasn't a cakewalk either.
"I made it by the skin of my teeth. Barely. Barely," he remembers.
After finally making it to Morgantown, White had a productive junior season, in which he tallied 507 receiving yards with five touchdowns, but he made some key mistakes that left him with a bad taste in his mouth at the end of the season.
"The offseason, all he did was train, train, train," White's brother Ka'Raun said.
After a busy offseason, White exploded in his senior season. He caught 109 passes for 1,447 yards and 10 touchdowns, and was even considered a Heisman candidate at points throughout the season.
"With hard work and dedication, anything is possible," he reflects in his video post.
Now, after a circuitous route, White is on the cusp of attaining his goal of becoming a professional football player.
"I'm honored and blessed to be here, and I just pray for the best," White says. "I don't where I'm going at all—I wish I did know—but I know what I've been through, and it definitely made me into the man I am today."
Check out White's five best touchdown catches at West Virginia in the video below.
(h/t USA Today Sports, WVU Sports)