Kentucky players put 'minimum bar' at 6 wins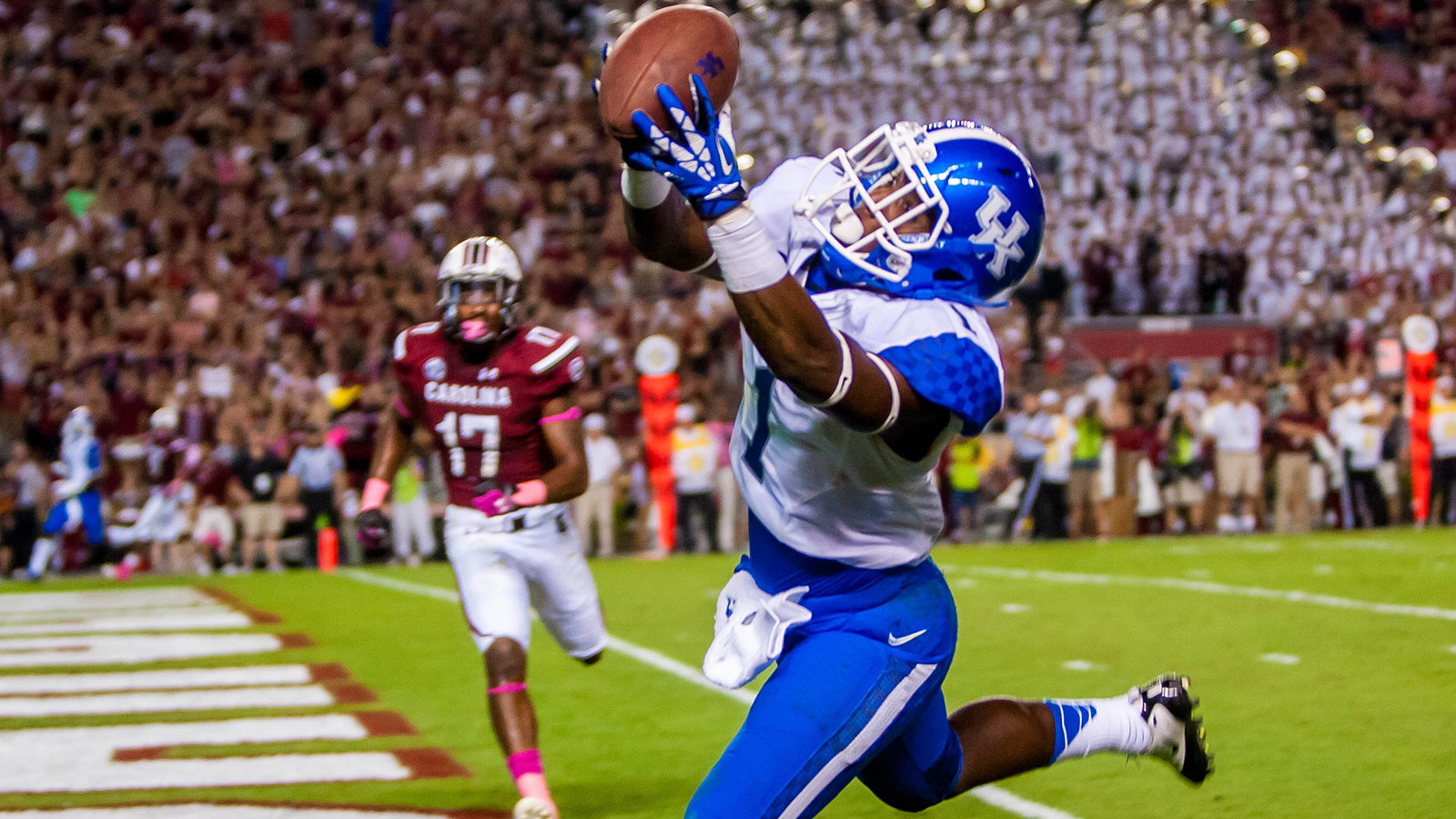 While the coaches were garnering most of the attention this week at SEC Media Days, Kentucky's player representatives had some interesting things of their own to say.
There's been much talk this offseason about this being a crucial year for Mark Stoops and the Wildcats, who improved last season from two wins to five wins but still haven't reached a bowl game since 2010.
And Kentucky's A.J. Stamps and Jordan Swindle did little to downplay that sentiment in Hoover, Ala.; rather, they embraced it.
"Six games is what we have to win," said Stamps, a senior safety. "Those six games are all that matters. I don't care who it is. We just have to get to six games (because) it would be very big for Kentucky to go to a bowl. This is Stoops' third year. Everybody says it's supposed to be his big year."
Swindle, a senior offensive lineman, agreed wholeheartedly.
"If we go to a bowl game, that's a success for this year. I want to do better than that, but that's my minimum bar," Swindle told the media. "I don't know if I see or feel the pressure, but I definitely know that's our goal and so we're striving for that every week. We have meetings, and every week we talk about going to bowl games."
Say this for the Wildcats: They're not shying away from the increased expectations.
Image credit: Jeff Blake-USA TODAY Sports