Kentucky Football: Shannon Dawson On Where UK Went Wrong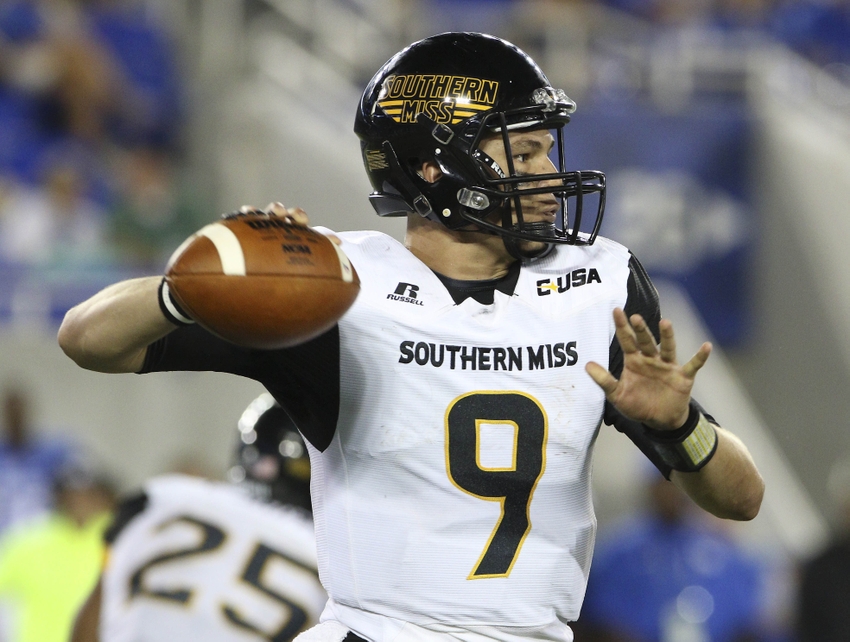 Kentucky football parted ways with offensive coordinator Shannon Dawson after just one season. Dawson explains how he got redemption in Week 1.
---
Saturday, November 3 was dangerously close to being one of the greatest opening days in Kentucky football history. Kentucky jumped out to a 35-10 lead over the Southern Miss Golden Eagles before allowing 34 unanswered points en route to a 44-35 loss.
Perhaps the most painful aspect of the loss wasn't the team, but the offensive coordinator whom it lost to: Shannon Dawson.
Dawson was Kentucky's offensive coordinator during the 2015 season. He was unceremoniously booted after just one year and then signed on with Southern Miss, which created the most intriguing subplot of the season opener.
According to Jennifer Smith of The Herald-Leader, Dawson explained how he managed to exploit Kentucky's defense in Week 1.
"The nature of their defense is they play coverage," he explained. "They play a guy in the middle of the field, they don't want to give up post, so when people play that, you've got to be patient as a play caller. You've got to put the ball in play underneath.

"That's why we were throwing slant routes. That's why we were throwing glance routes. You try to put the ball in play in pockets and run the football. So that was the plan at halftime really."
Kentucky needs to fix that vital flaw sooner than later.
The Wildcats have two of the best cornerbacks in the country in Chris Westry and Derrick Baity. Though they're sophomores, both have flashed the potential to become genuine shutdown corners.
That duo is complemented by the dynamic J.D. Harmon, who had two interceptions against Nick Mullens and the Golden Eagles in Week 1.
The problem for Kentucky is that everything in front of the secondary is unpredictable. Jordan Jones had an unbelievable game against Southern Miss, but Kentucky's run defense was poor enough that there were constant openings between the safeties and the defensive line.
For those who missed the game, Ito Smith ran for 173 yards and a touchdown, and George Payne accumulated 100 yards on 16 carries.
If the Wildcats can't stop the run or the intermediate passing game, then this is going to be a long season.
More from Wildcat Blue Nation
This article originally appeared on