Kentucky Football In Must-Win Territory Against Mississippi State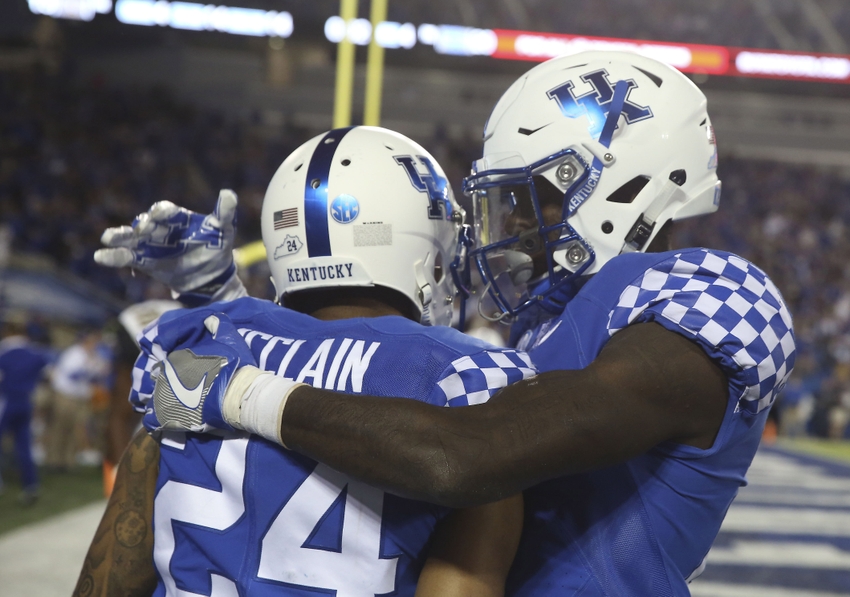 The Kentucky football program is halfway to securing a bowl game appearance. The game against the Mississippi State Bulldogs will define the season.
---
The Kentucky football program pulled to an even .500 with a 20-13 victory over the Vanderbilt Commodores. At 3-3, the Wildcats are three wins away from ending a bowl drought that has plagued Lexington since 2010.
Fortunately for Mark Stoops and company, Kentucky will have a week to rest and recuperate before embracing on the second half of the 2016 season.
Kentucky's game against the Mississippi State Bulldogs will be played on Saturday, October 22 at 7:30 p.m. It will be held in Lexington, Kentucky, which gives the Wildcats a golden opportunity to secure a fourth win.
It's either win against Mississippi State or travel an almost impossible road to six victories.
Following the home game against Mississippi State, Kentucky will play three of its final five games on the road. Two of those road games will be played against Top 10 teams in the Tennessee Volunteers on November 12 and Louisville Cardinals On November 26.
Another will be played against a struggling Missouri Tigers team on October 29, but that doesn't guarantee victory for Kentucky.
Considering the Wildcats haven't won a road game since September 12, 2015, it's safe to say winning this home game will be vital. It's on a five-game losing streak away from Lexington and that's not guaranteed to end in 2016.
A win over Mississippi State and a win over Missouri would give Kentucky five wins, which means it'd need to go just 1-3 the rest of the way.
If Kentucky were to get to five wins with those two games, its November 19 outing could be the clinching performance. The Wildcats will host the Austin Peay Governors in Lexington.
Austin Peay is in the midst of a 21-game losing streak.
There's still a very legitimate chance that Kentucky will make a bowl game in 2016. The loss to the Southern Miss Golden Eagles still stings, but Kentucky has at least three winnable games remaining on the schedule.
That all starts with Mississippi State.
It's time for Mark Stoops and the Wildcats to prove what they're made of.
More from Wildcat Blue Nation
This article originally appeared on