Kentucky Football: History, Low Points & the Stoops Era – Part 2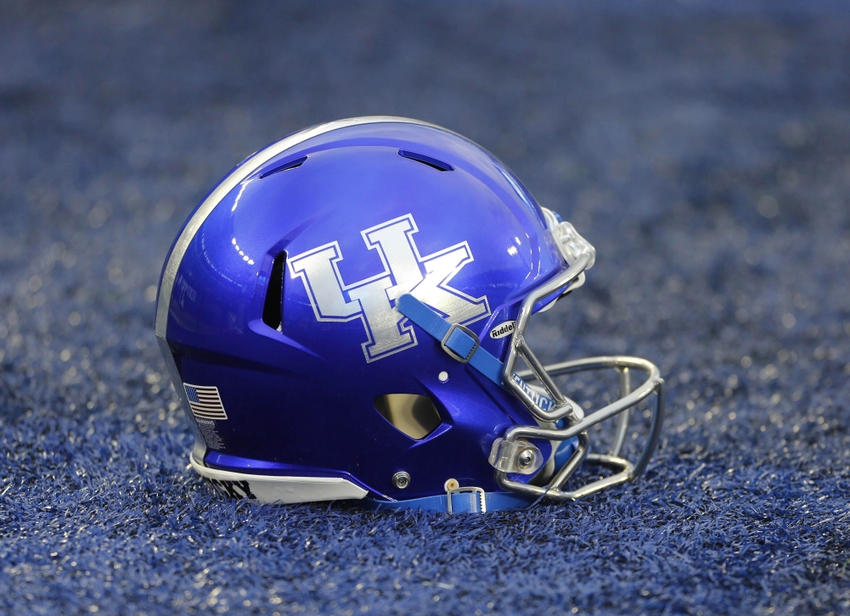 Kentucky Football has made great strides this season under Mark Stoops, all to get the Cats back to where they've already been, if infrequently, .500 in the SEC and Bowl Eligible
(This is Part 2 in a 3-Part look at Kentucky Football's Past, Low Points, and the Mark Stoops Era)
The Low Points
From 1990, Bill Curry's first year in Lexington, to 2012, Joker Phillips' final year at Kentucky, the Cats compiled a combined record, across five different head coaches, of 107-163, a woeful winning percentage of just .656.
And in conference play it's even worse, as Kentucky posted just five seasons with four wins, or a .500 winning percentage. Not once did Kentucky reach five wins or more, while in five different seasons the Cats failed to win a single conference game. In all, the Cats went 48-134 to build what is quite possibly the worst two-decade span (Help us out Vandy) in the history of the conference, a winning percentage of just .358.
More infuriating, Kentucky repeatedly failed the "eye test" before its own fans, again and again, losing seemingly every conceivable way. 3rd and 18, Curry would line up in the 3-back I formation and run the option. Mumme's Air Raid offense put 42 points on the board, only to see his defense give up 43. Morriss, though his stay brief, managed to perpetually define Kentucky football frustrations, the dripping images of the celebratory-soaked coach as LSU performs its "Bluegrass Miracle" on a Hail Mary to win the game. And of course Joker Phillips infuriated fans when he failed to give the ball to eventual All-American Randall Cobb, four consecutive downs on the goal line, in yet another heartbreaking loss to Tennessee.
However, there were some singular bright spots within the era. Mumme's Air Raid offense, and Eastern Kentucky product Tim Couch, rejuvenated a starving fan base with unbridled enthusiasm. Mumme's Cats managed back-to-back bowl appearances in the Outback and Music City Bowls. But whatever momentum gained was dealt a severe blow when the program was found guilty of providing cash payments to recruits; probation and sanctions followed, and the Air Raid was no more.
Guy Morriss offered a hint of an amazing rebuilding job, after going 2-9 in his first year at the helm after Mumme, posting a respectable 7-5 record in 2002. But then Baylor came calling with bigger money and even bigger recruiting base, and the Cats were back to square one.
And that brings us to Rick Brooks, the guy nobody wanted, who everyone wanted gone, and who eventually became fairly beloved for restoring some semblance of stability to Kentucky football. After winning just nine games over his first three seasons, the program lit fire again in Brooks' fourth year, touching off a run of four consecutive bowl appearances, including three wins.
No season exemplifies the program under Brooks as much as 2007, where the Cats started 5-0, punctuated by a thrilling 40-34 win over No. 9 Louisville. The Cats rose to No. 8 in the country, then dropped a streak-extending loss at South Carolina. Remarkably, Kentucky rebounded by knocking off the No. 1 team in the country in an insane triple-overtime 43-37 upset of LSU. Again ranked No. 8 in the country, the Cats proceeded to drop four of its next five games, all in the SEC, including Florida and 4-OT loss to Tennessee. The seven-win Cats limped into the Music City Bowl and beat what was left of a Florida State team in which a reported 34 players sat out due to injury, violation of team rules or a grade scandal. For most Kentucky fans, this was the most exciting and at times frustrating since Mumme's Air Raid days.
Remarkable upsets, tremendous letdowns, and questionable accomplishments highlight the 2007 season that stands as Kentucky Football High-Water Mark No. 3. And it's this season, more than any other, in which the Mark Stoops era will be judged.
Brooks finished up with a 39-47 record (16-39 SEC) in seven seasons at Kentucky. His handpicked successor, offensive coordinator and former wideout, Joker Phillips, followed up with a 13-24 record (4-20 SEC) in three seasons as Kentucky's head coach. His firing led to Kentucky hiring a defensive coordinator with a famous last name out of Florida State, marking the beginning of the Stoops era in Lexington.
More from Wildcat Blue Nation
This article originally appeared on