Kentucky Football: History, Low Points & the Stoops Era – Part 1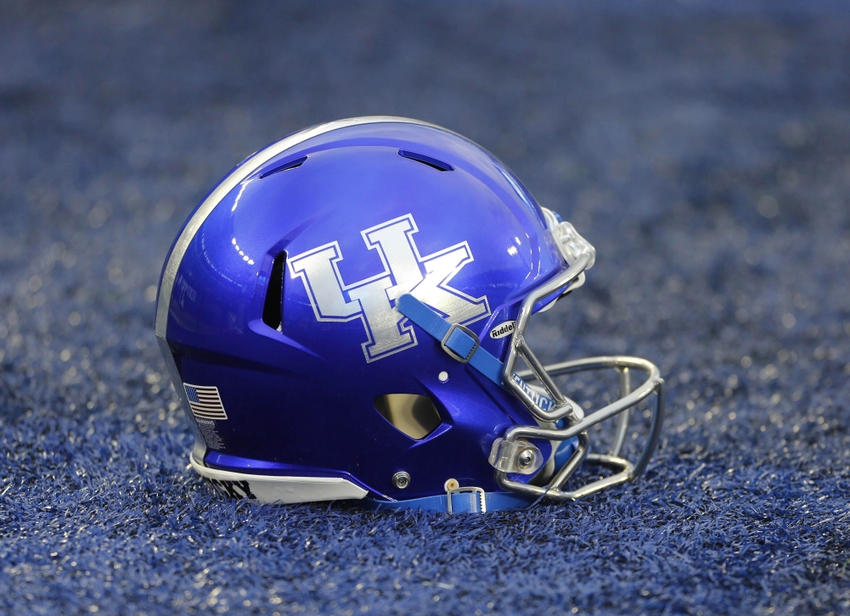 Kentucky Football has made great strides this season under Mark Stoops, all to get the Cats back to where they've already been, if infrequently, .500 in the SEC and Bowl Eligible 
(This is Part 1 of a 3-Part look at Kentucky Football's Past, Low Points, and the Mark Stoops Era)
The Glory Years
While it's likely shocking for younger readers (sigh, or anyone under 40), Kentucky football has some proud moments in its history. Of course Kentucky's football mountaintop peaks in the late 1940s with Bear Bryant, who famously compiled a 60-23-5 record, with appearances in the Orange, Sugar and Cotton Bowls—among the pinnacle of college football at the time, and well before the watered down bowl era of today. The Cats were ranked in the top 20 of the final polls for five consecutive seasons. The 1951 win over Oklahoma in the Sugar Bowl finished off an 11-1 campaign, a mythical National Championship and stands as the greatest win and season in the history of the program. Bryant was named SEC Coach of the Year in 1950 before leaving Kentucky for Texas A&M after eight seasons in Lexington. Bryant's overall record at Kentucky and the 1950 season stand as Kentucky Football High-Water Mark #1.
By the 1970s, the program was about to experience resurgence after the largely non-successful tenures of Blanton Collier, Charlie Bradshaw and John Ray. In 1973 Fran Curci took the helm, after Kentucky hired him away from Miami, which is a laughable thought today. Of course this was before Miami became "The U," built by former Wildcat and one-time Bryant assistant, Howard Schnellenberger. Curci proved capable, and by his fourth season the program ascended to its last SEC title and a 1976 Peach Bowl victory over North Carolina.
NCAA violations and probation placed post-season sanctions on Kentucky in 1977, which cast shade over Kentucky's best football season since Bryant's win over Oklahoma. The Cats went 10-1, the lone blemish an inexplicable road loss at Baylor. However, Kentucky posted wins over No. 4 Penn State in Happy Valley, No. 16 LSU in Tiger Stadium, and rivals Georgia, Florida and Tennessee to finish second in the SEC behind Alabama. As such, this season, and Curci's two-year record of 18-5 from 1976-1977, stands as Kentucky Football High-Water Mark #2, behind only Bryant.
Following Curci, Jerry Claiborne seemed like another great hire for the Cats. He was a Kentucky boy and Wildcat alum, after all, having played halfback for the legendary Bear Bryant himself—no theme was more constant throughout the SEC in the 1980s than trying to find a "Bryan Man." But Claiborne had been successful in his own right, compiling a 61-39-2 record at Virginia Tech, long before "Beamer Ball" hit Blacksburg. Claiborne then resurrected a lowly Maryland program, winning ACC Coach of the Year three times and going 77-37-3, with seven bowl appearances over 10 seasons.
The 1980s belonged to Claiborne, and serves as some of the last truly consistently competitive teams UK fielded in the SEC. In Claiborne's third season, the Cats went 9-3, including a second consecutive bowl appearance, a thrilling win over Wisconsin in the 1984 Hall of Fame Bowl. The E.J. Nutter Training Facility was built during Claiborne's era, completed in 1987, giving Kentucky facilities on par with other SEC schools.
But Claiborne couldn't maintain the momentum, and the program began to slip back into mediocrity. Four consecutive 5-win seasons helped usher Claiborne out, brining in what was thought of at the time to be a significant hire—Bill Curry, who had been hired away from powerhouse Alabama. The irony of another "Bryant Man," this time literally reversing the curse of Bryant's dynasty at Alabama, wasn't lost on the Wildcat faithful. No one could ever imagine the decades-long slide that was about to ensue.
More from Wildcat Blue Nation
This article originally appeared on