Kent State vs Alabama Live Stream: Watch Golden Flashes vs Crimson Tide Online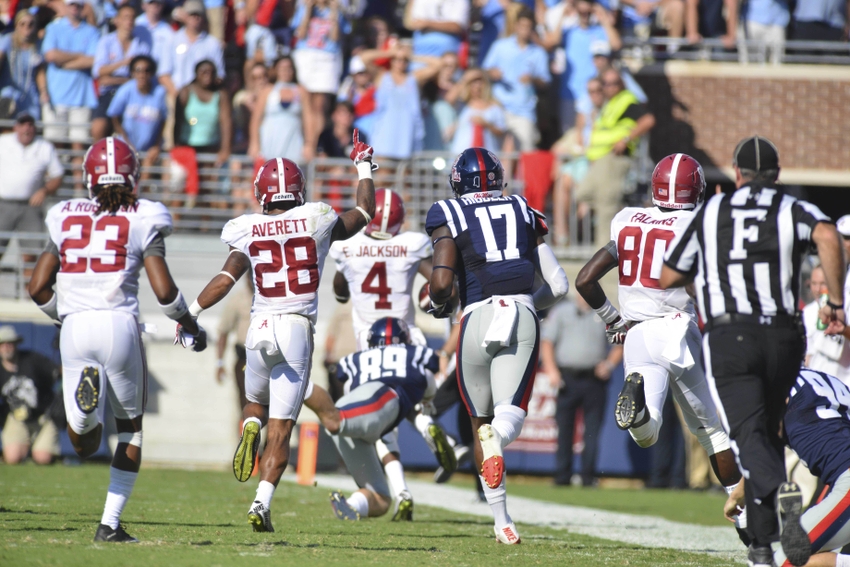 The Alabama Crimson Tide enter this week playing the Kent State Golden Flashes. It should be an easy week for the Crimson Tide as they escaped Ole Miss last week with a 48-43 comeback victory…
The Alabama Crimson Tide had a bit of a scare in Week 3 as they played from behind most of the game against the Ole Miss Rebels. The Tide trailed 24-17 at halftime before outscoring the Rebels 31-19 in the 2nd half to pull out the victory.
The Crimson Tide trailed 21-0 in the second quarter. The offense didn't play particularly well all game. Quarterback Jalen Hurts threw for just 158 passing yards and have no touchdowns on the ground or through the air.
The Alabama defense and special teams saved the day last week. They scored on an interception return and fumble return as well as a punt return to get things going for the Tide when they needed it.
The Tide forced two turnovers and sacked the quarterback three times on the day.
The Kent State Golden Flashes are 1-2 on the season and may be no match for the Crimson Tide. They defeated Monmouth last week 27-7.
The Golden Flashes only allowed 199 yards of total offense on defense to earn their first victory of the season last week. Kent State held Monmouth to 67 rushing yards on 31 carries.
Quarterback Mylik Mitchell was 14 for 18 for 108 yards and two touchdowns. Receiver Nick Holley was his favorite target of the game. Holley caught seven passes for 65 yards and two touchdowns.
Date: Saturday, September 24, 2016
Location: Bryant-Denny Stadium, Tuscaloosa, Alabama
Time: 12:00 p.m. EST
Spread: Alabama -44
Over/Under: 50
TV Channel: SEC Network
Live Stream: Watch ESPN
The Crimson Tide and Golden Flashes have met one time in school history in 2011. Alabama won that meeting 48-7. Look for a similar result in this week's game.
More from Saturday Blitz
This article originally appeared on