Kansas WR Parmalee: New coaching staff 'changing the culture around here'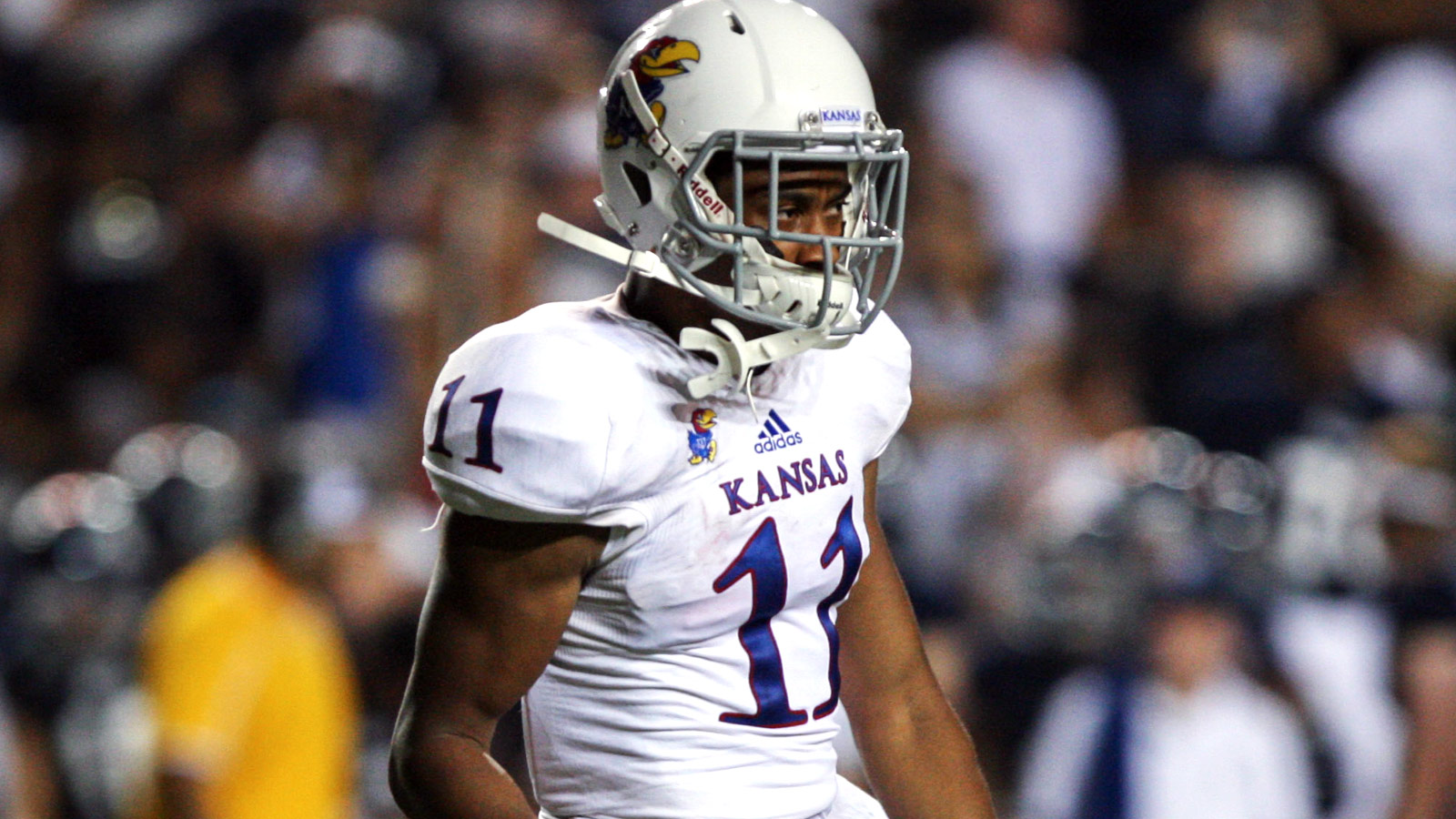 David Beaty and his new coaching staff at Kansas can talk all they want about their plans to rejuvenate KU's football program, but it means nothing unless it's felt by the players—which it apparently is.
Wide receiver Tre' Parmalee is one of many Jayhawks who attest to the major positive changes in Lawrence since Coach Beaty has taken the helm.
"The energy they bring into the environment and competing," Parmalee told ESPN of the biggest differences between this coaching staff and KU's former. "In practice we're always competing, every drill is competing, and there's always a winner and loser and losers have to pay the price, whether that's pushups, up-downs or whatever it is. They've come in there positive and really changing the culture around here."
The culture change at KU is centered on competition, but its auxiliary focus is on pace, an integral characteristic in the ever-accelerating college football landscape.
"Practice is a lot different, a lot faster pace," Parmalee says. "One of Coach Beaty's mottoes is, 'Practice fast where nobody else practices it.' That means moving from meeting room to meeting room fast, drill to drill fast, from a break to a different period fast and just the tempo of how we do things."
Parmalee, the son of former NFL running back Bernie Parmalee, has struggled with injuries throughout his career at KU, but hopes to have a productive senior season.
"I think of myself as being the leader or one of the leaders of the receiving group," he said of his role for the coming season. "So, just doing everything right and showing the young guys how to do things."
(h/t ESPN)