Fish Smithson has proven to be a valuable Jayhawk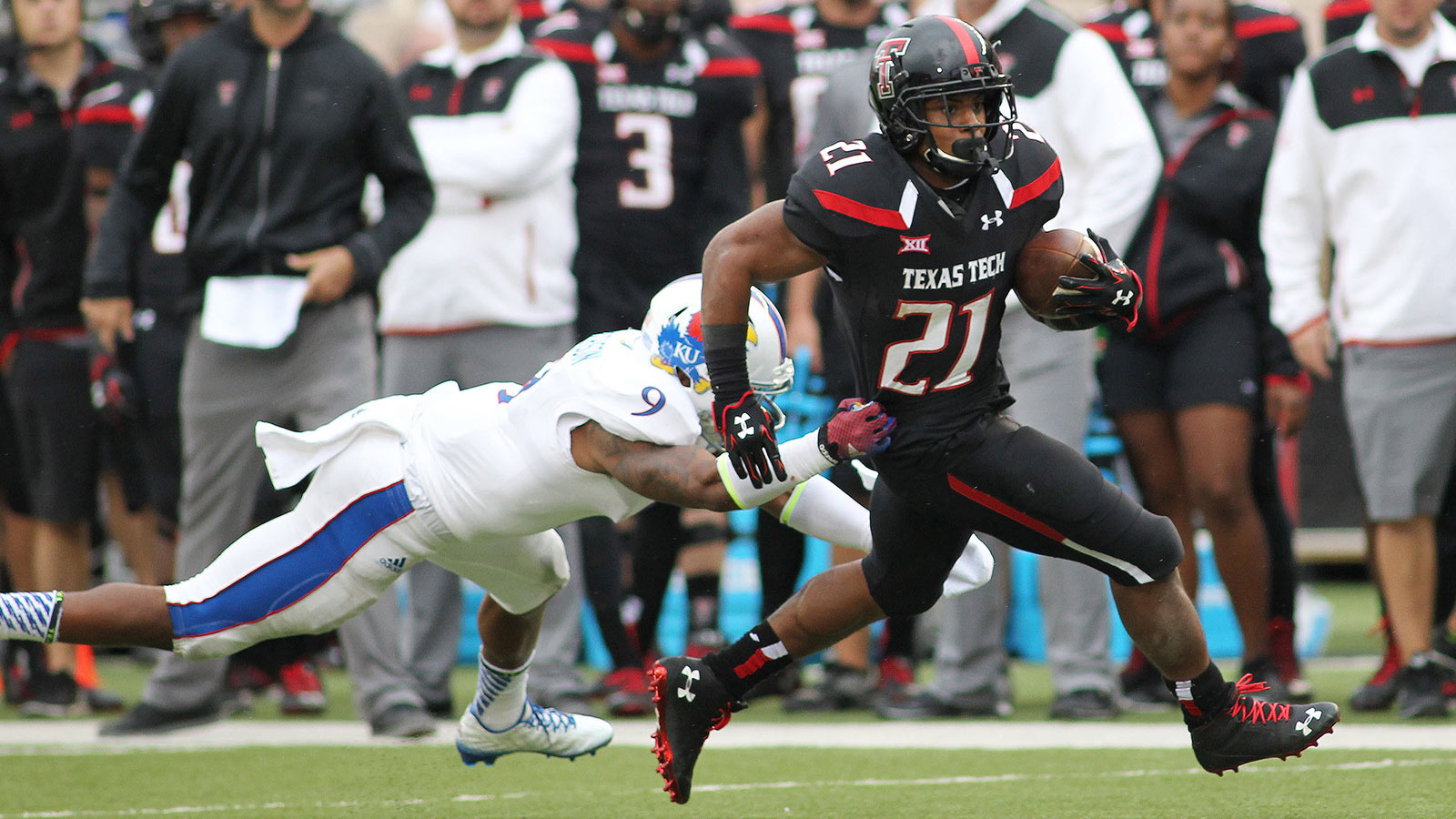 Often times, if safetys aren't being noticed in football, they're usually doing their job. That statement would apply to Kansas defensive back Fish Smithson, who was solid in the Jayhawk secondary in 2014.
In 2015, he took a huge leap forward.
Smithson led the Big 12 in tackles (111) and the nation in solo tackles per game (7.9) during his first year as a starter for the Kansas defense.
"It came from the experience of the first year," he said of his breakout season. "I was a role player, I think I finished with 49 or 50 tackles, and this year I had to carry the load more. It was doing my job but also running to the ball really hard and overlapping."
Smithson's success translated off the field, too. He was named a team captain in 2015.
"I remember a couple nights, after the team voted me captain, I just sat in my room, looking up to the ceiling just soaking it all in like, 'Wow. I'm really a captain.' When I drive around and I see the buildings and the stadium, I just keep thinking, 'I'm the captain of this.' And that's something I really pride myself on, trying to be a good leader and helping guys out, on and off the field. Personally, it was a real big deal for me and I think I did a good job."
(h/t LJ World)