Jordan Howard Could Emerge as Rookie of the Year Candidate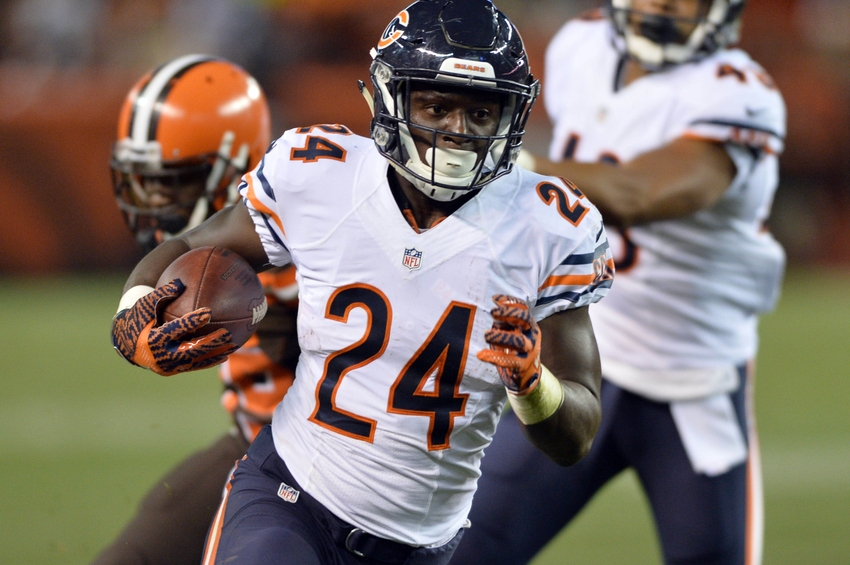 As the NFL season is less than a day away, many look to the future of organizations with their likely hopefuls for Rookie of the Year. Could one of those players be the 5th round pick by the Chicago Bears, Jordan Howard?
Many of the experts have overlooked the 5th round Hoosier, but for those who are familiar with Howard know not to do such thing. The uncertainty of the starting running back role on the Bears has left the position open for Howard to excel.
Starting running back Jeremy Langford will seemingly receive the majority of snaps early on, but it is yet to be proven that he can be the durable productive back the Bears have longed for. The impressive showing by Howard in the final preseason game against Cleveland has open the eyes of the Chicago media putting his name on notice.
In the last 15 years, nearly half of the Offensive Rookie of the Year awards have been handed to running backs. Of those running backs picked, four of the seven were not selected in the first round. It might be an up hill battle for Howard, who will serve as the back up to Jeremy Langford with a sprinkle of Kadeem Carey. Howard will have to go up against the likes of starting running back Ezekiel Elliott who has proven his potential as a star.
Hoosiers fans know what Howard can bring to the table, hitting gaps quickly and dragging defenders for extra yardage. He was even in talks early on in the season about contention for the Heisman Trophy Award, which were unfortunately diminished after missing a few games due to injury. Howard played in nine of the Hoosiers games posting 196 rushing attempts (#4 in the Big Ten), 1213 yards rushing (#3 in the Big Ten), and 6.2 yards per attempt (#3 in the Big Ten). He was named to the First Team All-Big Ten Offense last year for his outstanding performance. The high potential Howard has should not be overlooked any longer.
If Langford struggles early on in the season, look for the Bears to turn to Howard as the alternative option. If he sees increasing touches, there is no telling what the young star could produce.
More from Hoosier State of Mind
This article originally appeared on