Johnson & Johnson: Detroit Lions tap a familiar pipeline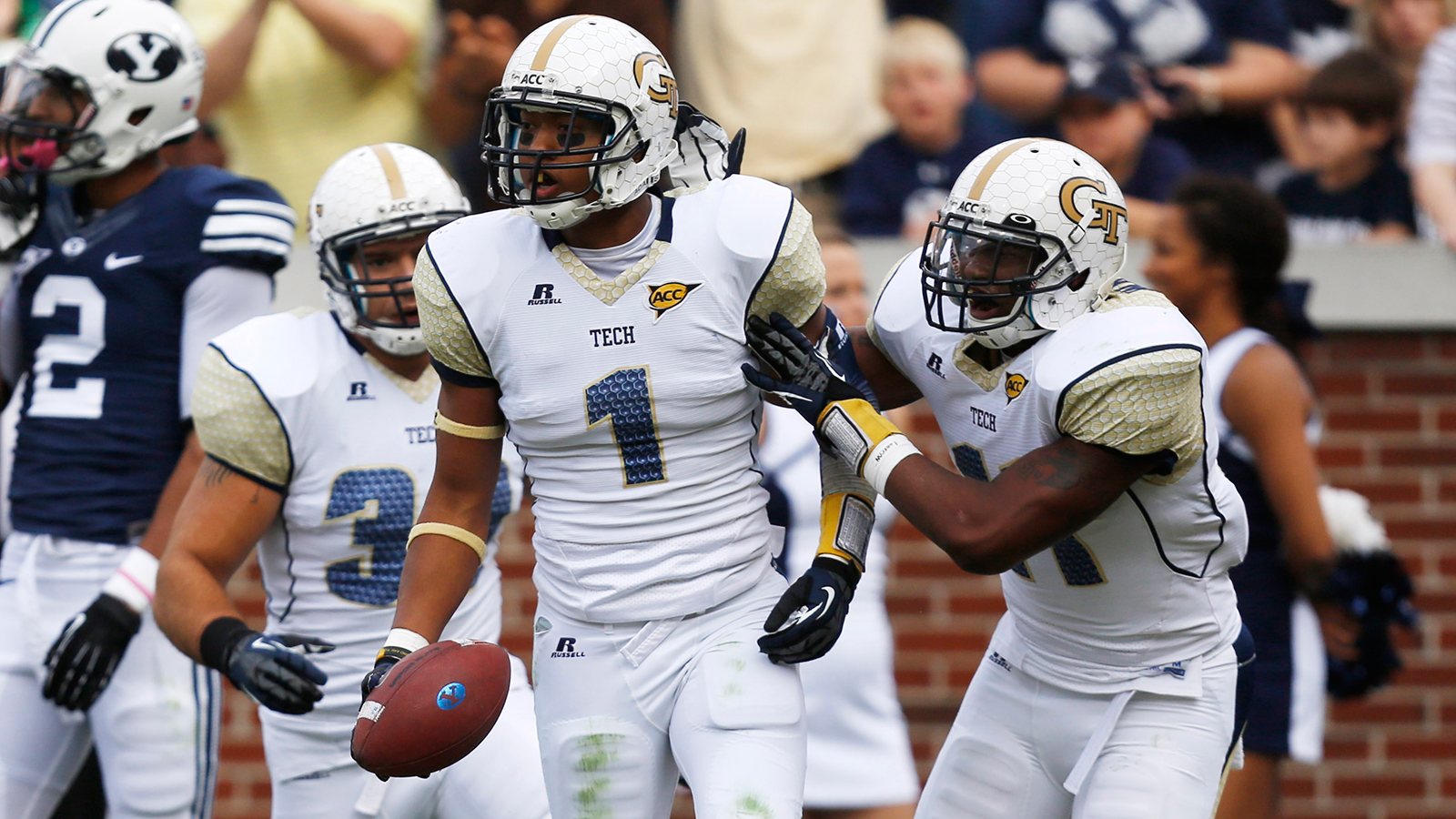 Same high school. Same college. Same last name. Isaiah and Calvin Johnson have a lot in common, and, for the time being, they're both Detroit Lions.
Both Johnsons—Isaiah, an undrafted safety, and Calvin, an All-Pro wide receiver—played college ball at Georgia Tech after graduating from Sandy Creek (Ga.) High School. Although they are mere unrelated acquaintances, Isaiah told Dave Birkett of the Detroit Free Press that Calvin has impacted his career tremendously.
"I told Detroit (I wasn't signing) because of Calvin," Johnson told the Detroit Free Press. "But I guess he puts more of an edge on me to work even harder than what I have. Family, friends, Sandy Creek fans, Georgia Tech fans know this story and even with our last name, the Johnson name, and that's me following him it's like I don't want to let down the fans and I don't want to let him down and myself, and it's something I can work towards. I didn't live up to his name in college, but it's something I can try to reach at in Detroit."
Although the younger Johnson started three seasons at safety as a Yellow Jacket, Isaiah didn't even approach Calvin's legacy at Georgia Tech. It'll require a meteoric rise for the undrafted rookie to do so as a Lion.
(h/t Detroit Free Press)
Photo Credit: Josh D. Weiss/USA TODAY Sports