Johnson, Chubb among preseason favorites for Heisman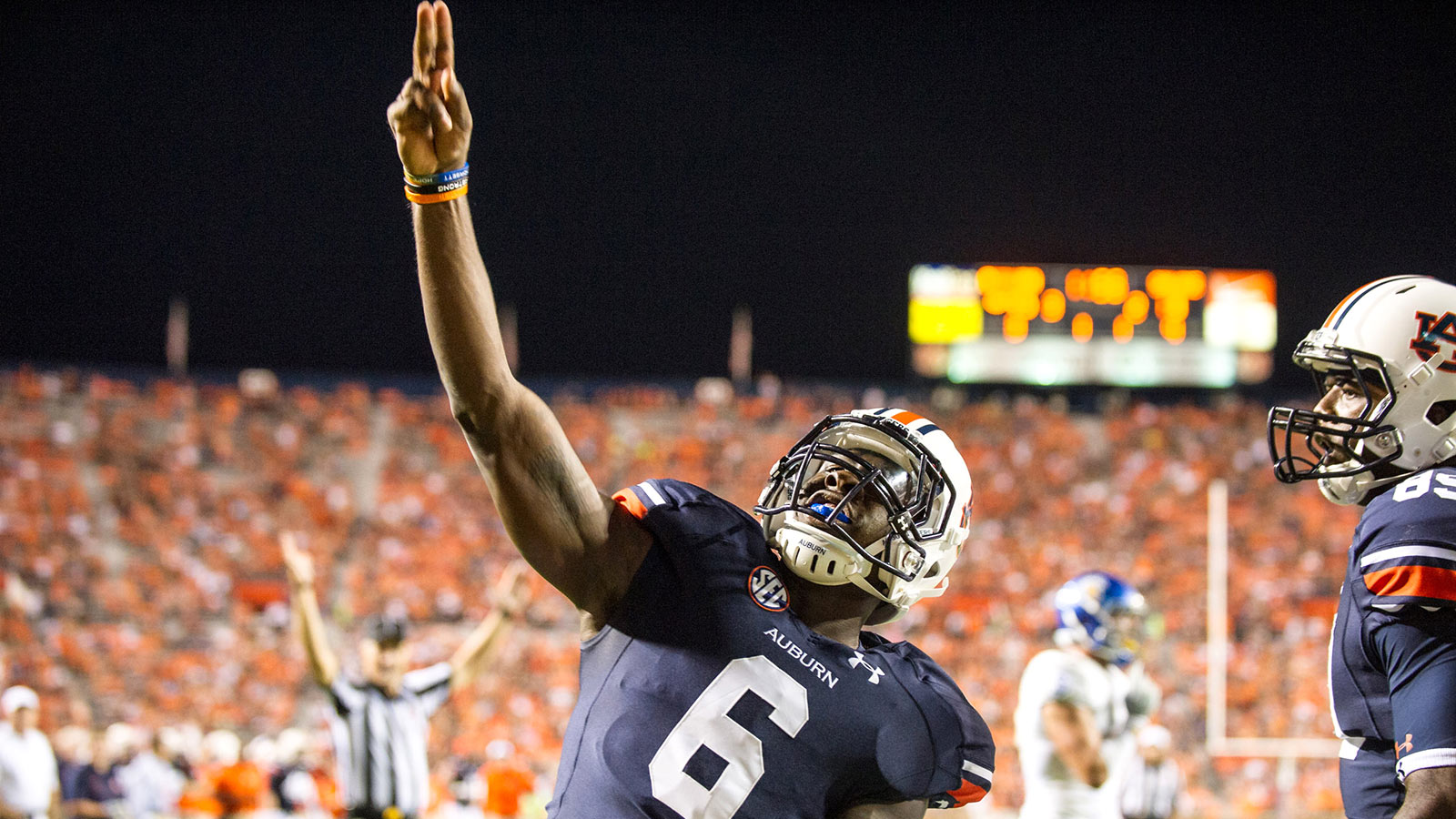 Who's the Heisman favorite heading into the 2015 season? According to betting site Bovada, it's TCU quarterback Trevone Boykin.
But it's not a runaway, by any means. In odds released Tuesday morning, Bovada has 10 players listed with odds of 16:1 or better, including five SEC players. Boykin is the frontrunner at 6:1, while Ohio State running back Ezekiel Elliott is second at 7:1 … and after that, it's a pile-up.
The SEC co-favorites, according to Bovada, are Auburn quarterback Jeremy Johnson and Georgia running back Nick Chubb, who are tied at 10:1 with Ohio State quarterback (well, maybe) Braxton Miller.
While Chubb is a known commodity after a 1,547-yard, 14-touchdown season as a freshman in 2014, Johnson threw all of 37 passes last year in mop-up duty and has yet to see meaningful playing time; Auburn's season opener against Louisville will represent his first career start. The oddsmakers apparently have a lot of respect for Gus Malzahn and Auburn, as there's an expectation at this point that whoever plays quarterback will put up big numbers on a team widely projected among the top 10 nationally.
Also representing the SEC in the top 10 are Mississippi State quarterback Dak Prescott at 12:1, LSU running back Leonard Fournette at 14:1 and Alabama running back Derrick Henry at 16:1. Yes, that means there are three SEC sophomore running backs in the Heisman top 10. So that position is in pretty good shape. Prescott, meanwhile, had a huge 2014 season, and while his name recognition will be a boon to his Heisman candidacy this year, there are questions about whether Mississippi State will be able to sustain its success from last year in such a way that Prescott is getting weekly opportunities to keep himself in contention.
As for other names of interest: USC quarterback Cody Kessler is tied for sixth with Prescott at 12:1, Clemson quarterback Deshaun Watson is tied for ninth with Henry at 16:1, and potential Ohio State starting quarterbacks Cardale Jones and J.T. Barrett are listed at 20:1 and 25:1, respectively.
Image credit: Michael Chang-Getty Images