John Rauch: the overlooked legend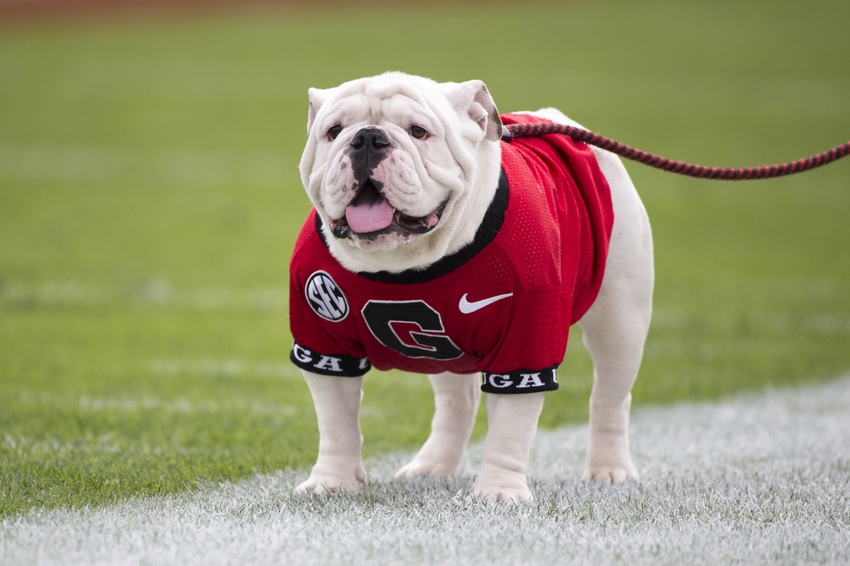 Join DOTD as we step back in history to look at former Georgia Football quarterback Jon Rauch.
Ask any Georgia fan who the greatest quarterback in Georgia football history is. Most will come back with Aaron Murray or David Greene; some might say Eric Zeier, or old timers might say Fran Tarkenton.
And while they were all great quarterbacks at Georgia one player gets forgotten and overlooked, but he might just be the best quarterback the Bulldogs have ever had.
That quarterback is John Rauch, the teams first four-year starter, who slung passes around in Athens from 1945-1948.
Statistically he does not seem like anything special. In four years, he had a then-NCAA record 4,044 yards with 35 touchdowns. He also threw 32 interceptions. But that was in a different era. The T-formation had just taken over, and the passing game as we know it today was in its adolescence.
Not even a decade earlier quarterbacks were not even the primary passer or even receiver of the snap for many college football teams. Prior to World War II, Georgia was still running the single-wing with the quarterback being used as a blocking back.
To compare him to a couple other great college quarterbacks of that era, Johnny Unitas passed for 3,123 yards and 27 touchdowns in his four-year career just a few years later.
Washington State's Bob Newman finished second in the NCAA with passing yards in 1956 and 1957, but his three-year career ended with 3,172 yards and 27 touchdowns with 27 interceptions.
Just to show how much a 4,000 passing yard career meant in the 1940's, college football didn't see a quarterback pass for 2,000 yards in a season until Baylor's Don Trull and Miami's George Mire did so in 1963.
The stats do not look impressive in 2016, but in 1948, Rauch was an impressive passer. However, Rauch was more than just stats; he was a winner at Georgia.
His career record was 36-8-1. He was the first quarterback in NCAA history to start in four bowl games. He helped lead the Bulldogs to SEC Championships in 1946 and 1948. In 1946, Georgia went 11-0.
He did what few quarterbacks at Georgia have done since – add to the record book and trophy case at the same time.
While Aaron Murray won a lot of games and leads Georgia in most passing categories, he never brought Georgia championships.
While Buck Belue won the most championships at Georgia with one national title and two SEC titles, his main job was to handoff to Herschel Walker.
Only John Rauch could say he was a great passer and a multi-time champion at Georgia. In 2001 Rauch joined the UGA Athletic Association Circle of Honor and was inducted into the College Football Hall of Fame in 2003.
After his playing career ended, he was a mildly successful coach in the NFL, USFL and CFL. His best coaching job was with the Oakland Raiders from 1966 to 1968. He coached the Raiders to the AFL Championship and an appearance in Super Bowl II in 1967. His coaching tree includes John Madden and Bill Walsh.
So when the debate about who is the greatest quarterback in UGA history comes up. Don't make the mistake of overlooking the legend that was John Rauch.
More from Dawn of the Dawg
This article originally appeared on