Jim Mora does UCLA football the NFL way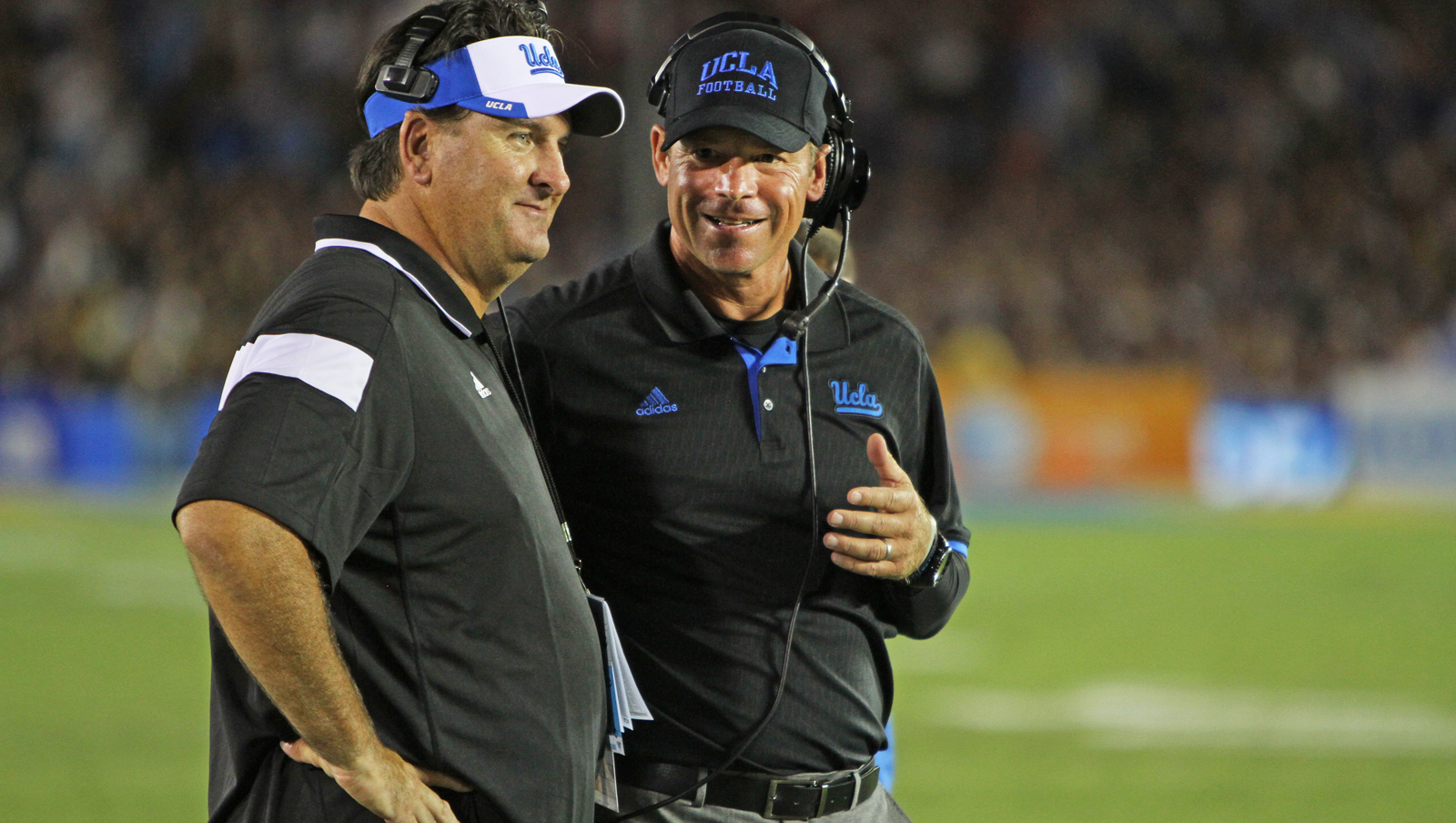 When Jim Mora was coaching in the NFL, he could tell which programs were on par with the same kind of professionalism NFL teams exude.
Mora recently sat down with ESPN's Adam Rittenberg and explained why he models UCLA's football program after the NFL.
"There's really only one way I've ever done it, which is an NFL way," said Mora, via ESPN, "so I operate with that in mind, still being cognizant of the fact that I'm dealing with younger athletes. I try to teach them professional ways to do things."
UCLA could have as many as three players selected in the NFL draft next year. And it's safe to say Mora's prepared them for the likes of the NFL the way he runs his program. Pretty soon, UCLA could be considered a school that's a pipeline to the NFL.
(h/t ESPN)
Photo Credit: Kevin Carden, FOX Sports West