Jim Harbaugh tells youth campers that 'football's never been safer'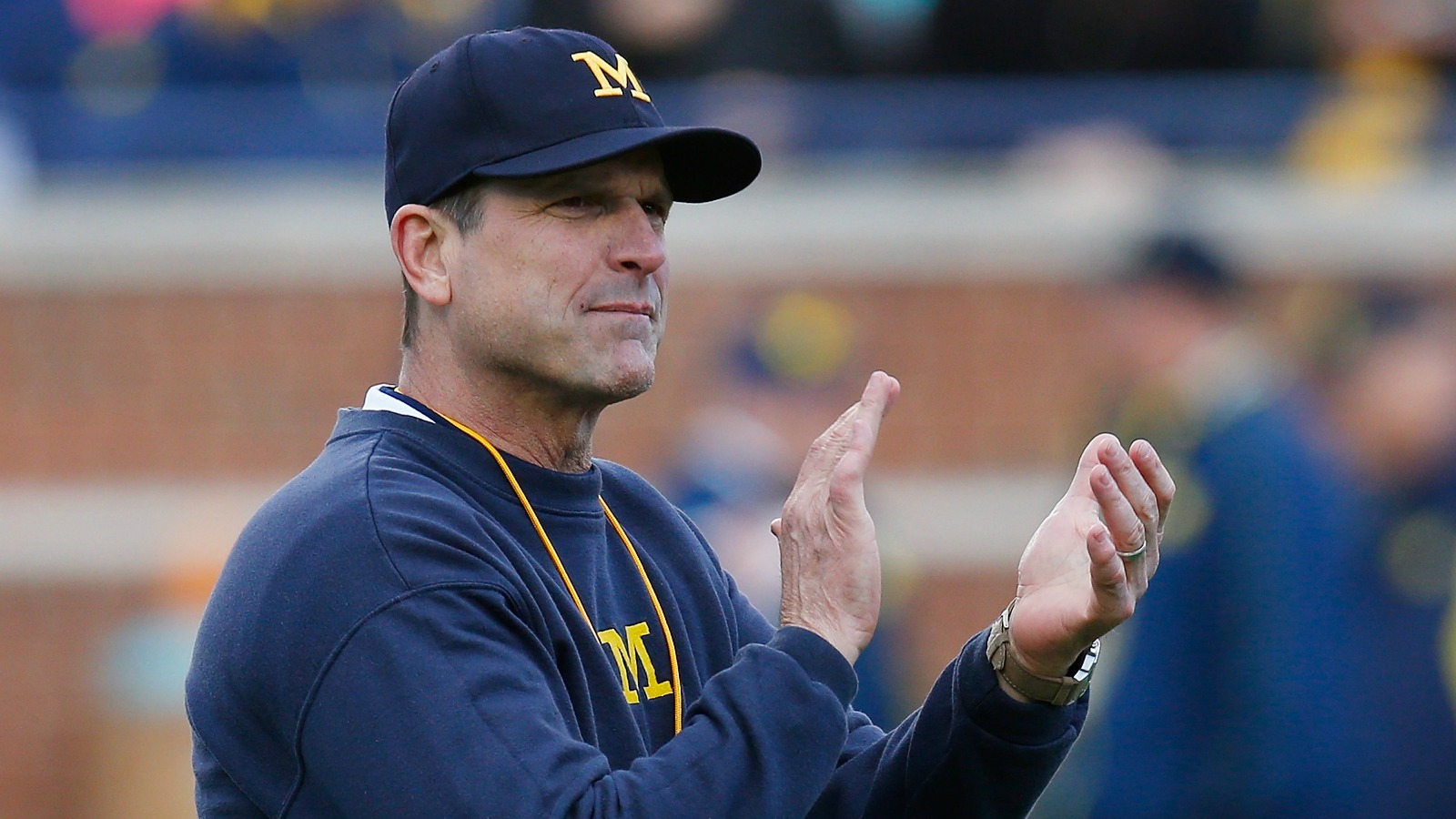 Michigan coach Jim Harbaugh is never shy to voice his opinion or find controversy. His comments to campers on Saturday at a youth football camp in Washtenaw County figure to cause another stir.
In 2015, Harbaugh did not appear at a camp. However, he changed his mind over the course of a year.
Don't know of any other sport that requires toughness, courage, discipline, being on time, teaching youngsters to be a part of a team," Harbaugh said. "So many good things come from being on a football team. There's a lot of people attacking football these days, talking about it being too rough of a sport or too tough. I feel like there's a real prejudice against football at all levels. But there's just a misconception about football. … Football's never been safer than it is now with the rule changes and technique changes.
"Any time we have a camp, the main objective is we want to introduce people to football and have them learn two or three things," he said. "How to properly tackle, safety, different techniques and fundamentals, those are our objectives. We want them to have a healthy, productive experience playing football."