LISTEN: Jim Harbaugh gets hung up on after train-wreck interview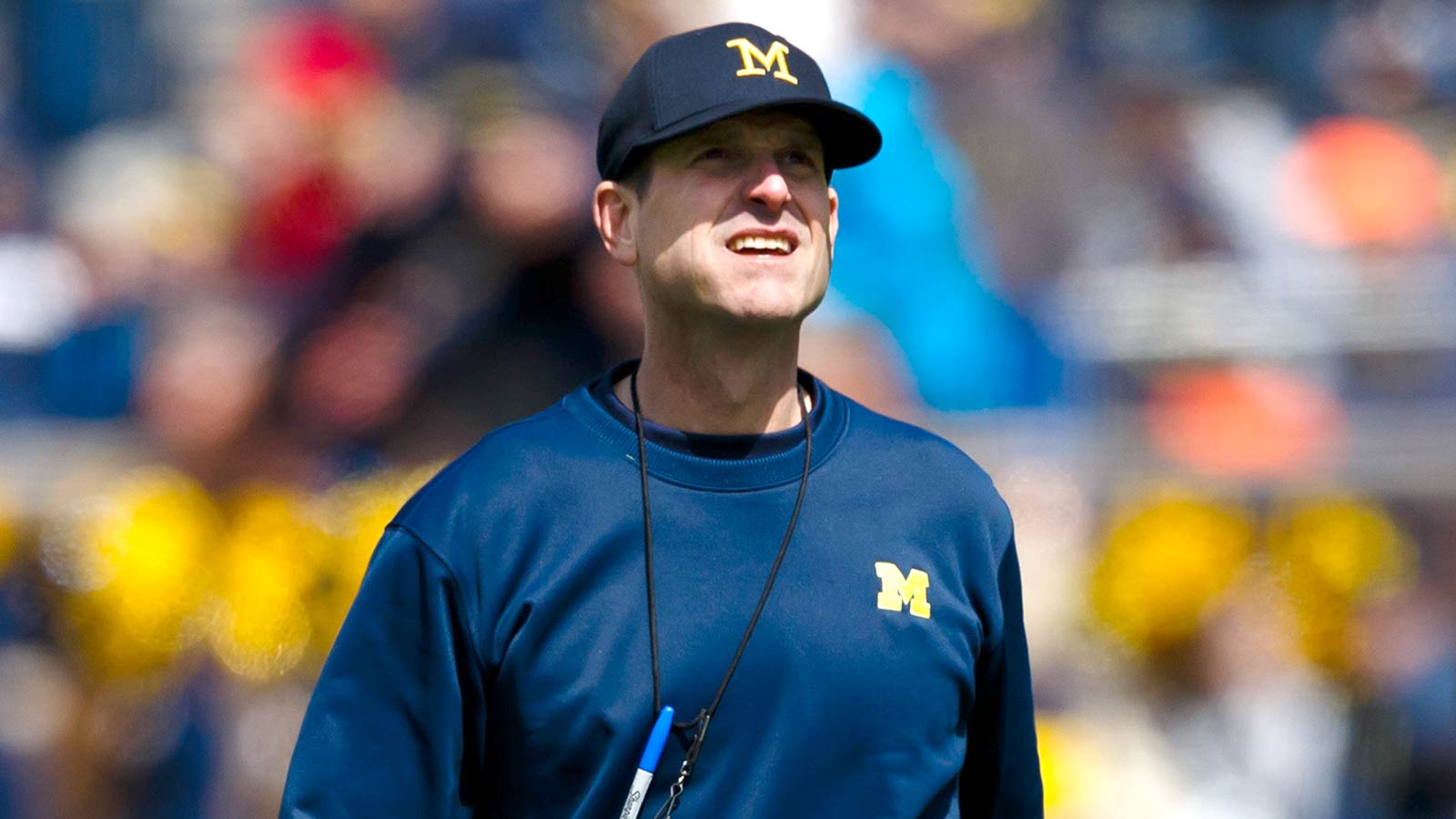 Jim Harbaugh is known to be an intense guy and someone who doesn't mind friction.
There's no doubt these traits have helped him become a highly successful football coach, both at the college level and in the NFL, and part of the reason why most everyone believes he will find success at Michigan, too.
But it's also a boorish personality that leads to incredibly awkward moments and uncomfortable human interactions, which is widely discussed topic with Harbaugh.
Harbaugh's interview on Colin Cowherd's radio show Wednesday is Exhibit A of this.
To be fair, Harbaugh can be engaging when he decides to be, but there's no other way to put this one: It was a complete train wreck and excruciatingly awkward. Cowherd ended up hanging up on Harbaugh and afterwards called it the worst interview he's ever done.
Below is the full interview clip. I suggest listening to the whole thing — it's only about 5-6 minutes — so you get the full context and build-up to the complete awkwardness near the end.
But if you just want the most awkward part, start the interview a little after the half-way point and let it run. Harbaugh says, "This feels like one of those where you ask like 50 questions," and then it goes straight downhill from there.
Teddy Mitrosilis works in content production at FOX Sports Digital. Follow him on Twitter @TMitrosilis and email him at tmitrosilis@gmail.com.