Jalen Ramsey Destroys Former FSU Football Teammate With Tweet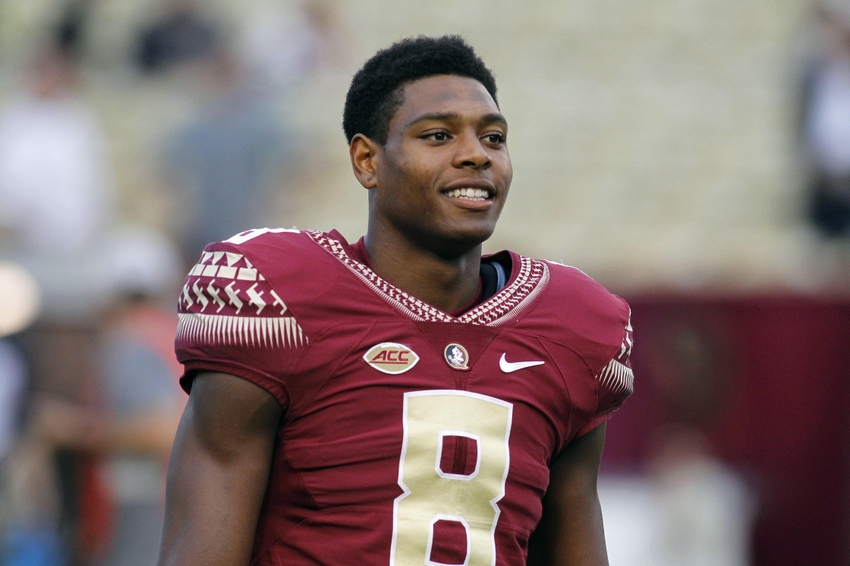 Former FSU football star Jalen Ramsey let a former teammate, current Auburn backup quarterback John Franklin III, have it on Twitter about not starting.
For the second straight season, a FSU football transfer had a chance to start at quarterback for a SEC program. Unlike last season, where Alabama's Jacob Coker was able to win the job and bring home a national title, it looks like John Franklin III might not even make it on the field at Auburn.
After leaving FSU following the 2014 season seemingly upset that he wasn't getting the playing time he thought he deserved (in part because Jameis Winston and Sean Maguire were better), JF3 headed off to East Mississippi Community College.
As documented in the Netflix's series Last Chance U, Franklin and his attitude (some called it cocky, others called it confidence) couldn't even start at the JuCo level, but he did just enough to land a scholarship with Auburn.
Saturday against Clemson, Franklin III found himself again no where close to the starting spot at his second FBS school – and former teammate and current Jacksonville Jaguars rookie Jalen Ramey took notice and absolutely ethered him with one tweet:
John Franklin left FSU as a 3rd string & ended up at Auburn STILL a 3rd string…. Maybe it's not the program my dude

— Jalen Ramsey (@jalenramsey) September 4, 2016
There are plenty of people who have been thinking what Jalen Ramsey tweeted. JF3 no doubt has talent dating back to his time as a prep star in South Florida and even when he arrived in Tallahassee. At the same time, maybe he just isn't ready to be a FBS quarterback and is too stubborn to admit it.
This article originally appeared on