Jake Hubenak isn't the scapegoat in Texas A&M's offensive skid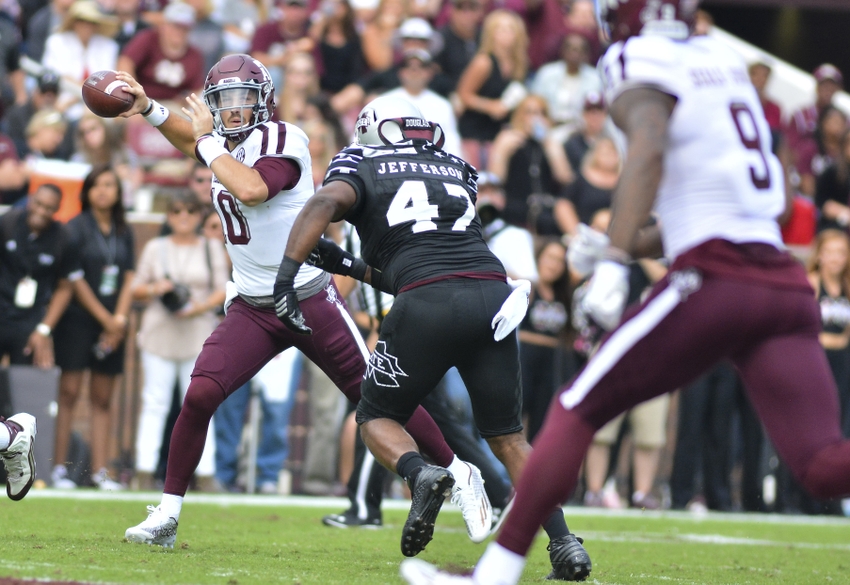 Jake Hubenak and the Texas A&M's offensive struggles do not go hand-in-hand. The running game's decline isn't due to his lesser ability in the zone read amongst other myths.
Since junior quarterback Jake Hubenak took over for Trevor Knight, some people have blamed Hubenak for a decline in the Aggie's offensive production.
Knight's blazing speed turned the Aggies into a dynamic offense. He made brilliant downfield throws when asked to, but ultimately, he shifted their offensive focus. They became an efficient, run-first team under the senior transfer. His 7-1 start to the season had the A&M faithful giddy with playoff or big-bowl aspirations.
As quickly as they were started, those hopes died against a lesser Mississippi State squad. During the loss, Knight injured his shoulder and the Aggies turned to previous fill-in Hubenak. He's been a more than capable starter when called upon, but fans think he's partially to blame for the swift downfall.
Far from it, the Aggies' problems were masked early on. Yes, there's no doubt Knight helped because of his legs. However, the Aggies gained a reputation for having great offensive lines and this isn't one of them. They're an average unit at best as noted by the shots these quarterbacks have taken in the pocket.
Also in the zone read run scheme, the Aggies didn't a great push to the run the ball. On film, they can hold their blocks, but no one's being moved off the line. Furthermore, the loss of its two best linemen Connor Lanfear and Jermaine Eluemunor further exacerbated the problem.
The running game became stagnant leading to an inconsistent run game. In the last three weeks, the Aggies have rushed 104 times for just 429 yards coming out to a pedestrian 4.1 yards per carry. Those numbers are a far cry from the 6.4 per carry they averaged in the first eight weeks.
He's a better "quarterback"
Knight certainly is the better starter and playmaker at the quarterback spot, yet he isn't a better passer or true quarterback. Hubenak's skills lie as a passer. His career numbers and numbers this season are just plain better.
He can make the every down throws that Knight fails to connect on consistently. In fact, his completion percentage of nearly 60 percent this year outweighs Knight's 53. Furthermore, Hubenak's 9-to-3, TD-to-INT ratio illustrates his efficiency to Knight's above average 38-to-25.
There's a reason Sumlin gave him the opportunity to win the starting job. He isn't some walk-on. He had two other Div. I offers including Florida and San Diego State. He's a gritty starter that can get the job done and could be the Aggies' guy in 2017. For example, he played through a hurt shoulder against UTSA and could play against LSU with the same ailment. He deserves more credit for his abilities.
This article originally appeared on