IU's Sudfeld tabbed Big Ten luncheon speaker, named to Maxwell watch list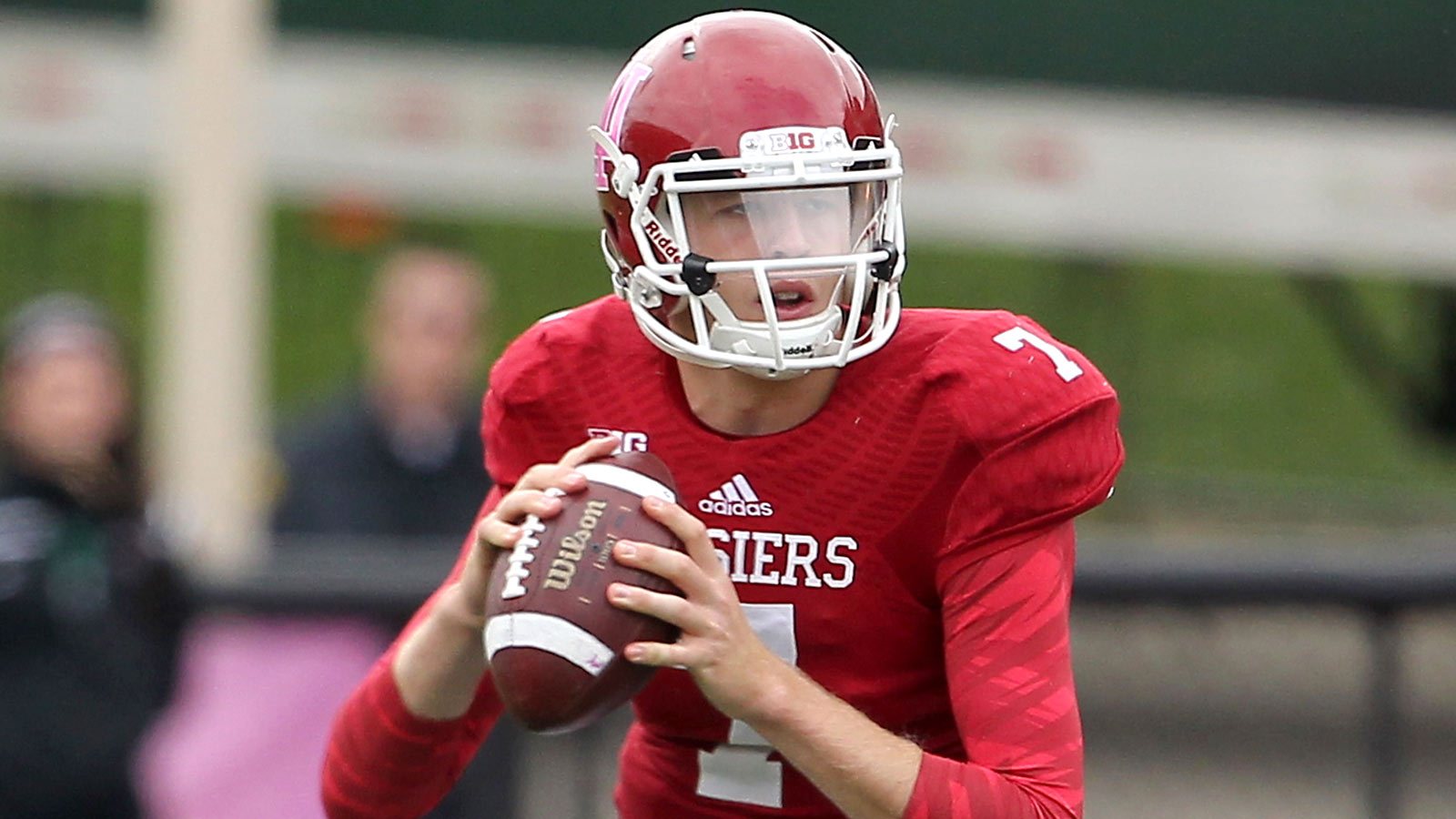 Any chance Nate Sudfeld had for a special 2014 season was wiped out when he suffered an injury to his non-throwing shoulder near the midway point. That also effectively sunk Indiana's hopes of making a bowl game.
But the big, strong-armed quarterback returned to lead the Hoosiers in the spring and is poised to try to help them break through this fall.
It may only be July, but people seem to be noticing.
First came the news early in the week Sudfeld's name is on the preseason watch list for the Maxwell Award, which goes to the best player in college football.
Thursday Sudfeld was announced as one of two players who will speak at the Big Ten's annual Football Kickoff Luncheon in Chicago on July 31. He joins Ohio State linebacker Joshua Perry in receiving that prestigious opportunity.
Sudfeld, a senior who ranks second in Indiana history in completion percentage and fifth in touchdown passes, will represent the Hoosiers in interviews in Chicago with head coach Kevin Wilson and teammates Adarius Rayner and Jason Springs.