ISU preparing for Texas Tech's No. 1 passing offense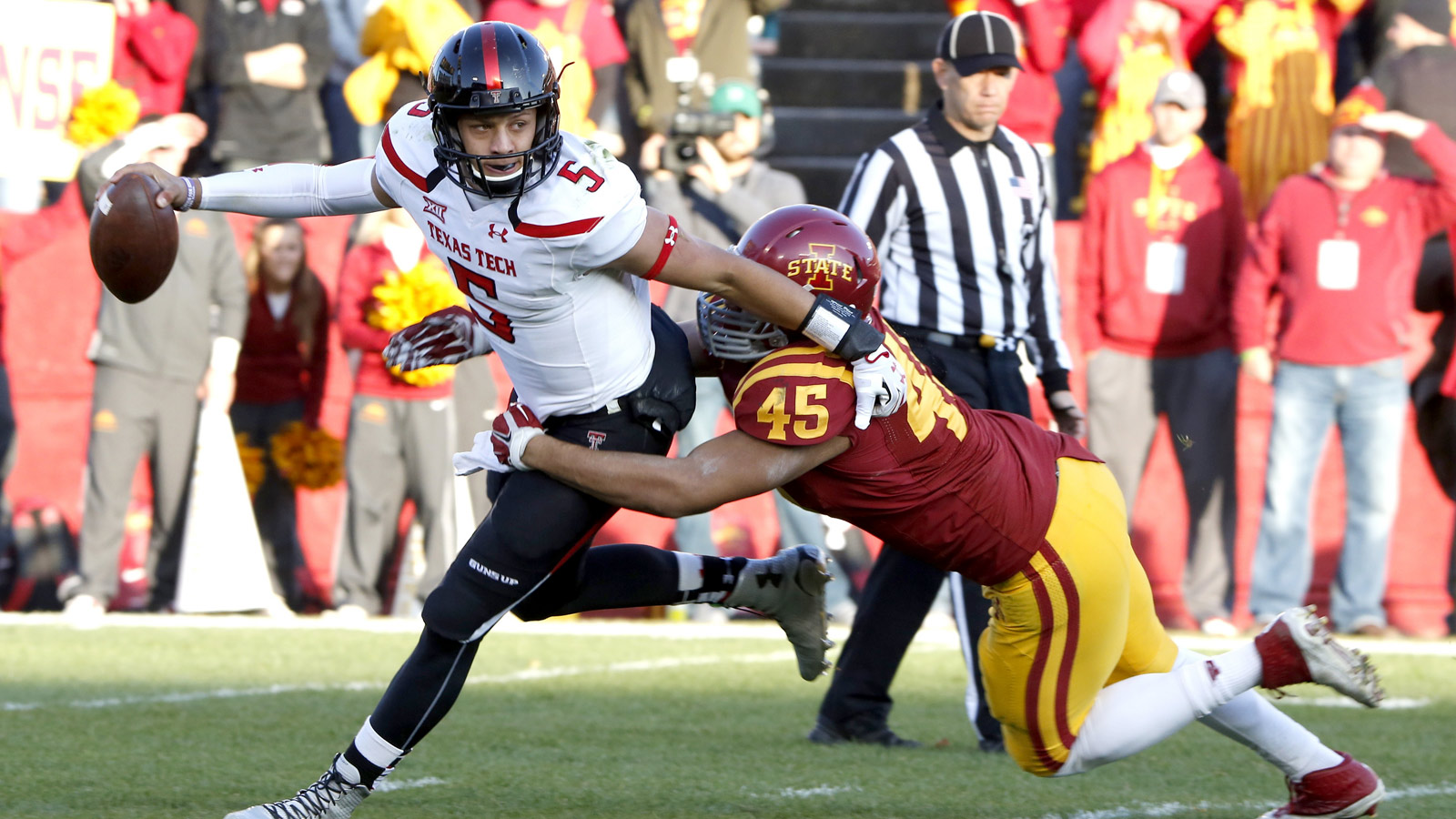 Texas Tech is no Kansas. That much is for certain.
The Cyclones had their way with the Jayhawks on Saturday, but Patrick Mahomes and the Red Raiders should be gunning on all cylinders after losing a high-scoring affair to Baylor. Texas Tech currently sports the top passing offense in the nation.
"We've got to let him know we're there, though," head coach Paul Rhoads said of the QB. "Whether it's a three-man (rush) or five-man or six-man, we've got to let him know we're there and at least cause his feet to shuffle a little bit and maybe have him hold on to the ball a little bit longer."
Dale Pierson, Iowa State's leading sacker, is excited for the challenge.
"I know they get the ball out quick," Pierson said. "I've just got to continue to use my quickness and speed just to get penetration straight into the gap. We'll just try to get as much pressure on them as we can. That's pretty much what our whole defense does – just try to get pressure on them."
(h/t Globe Gazette)