Is Shelton Gibson West Virginia's next 1,000-yard receiver?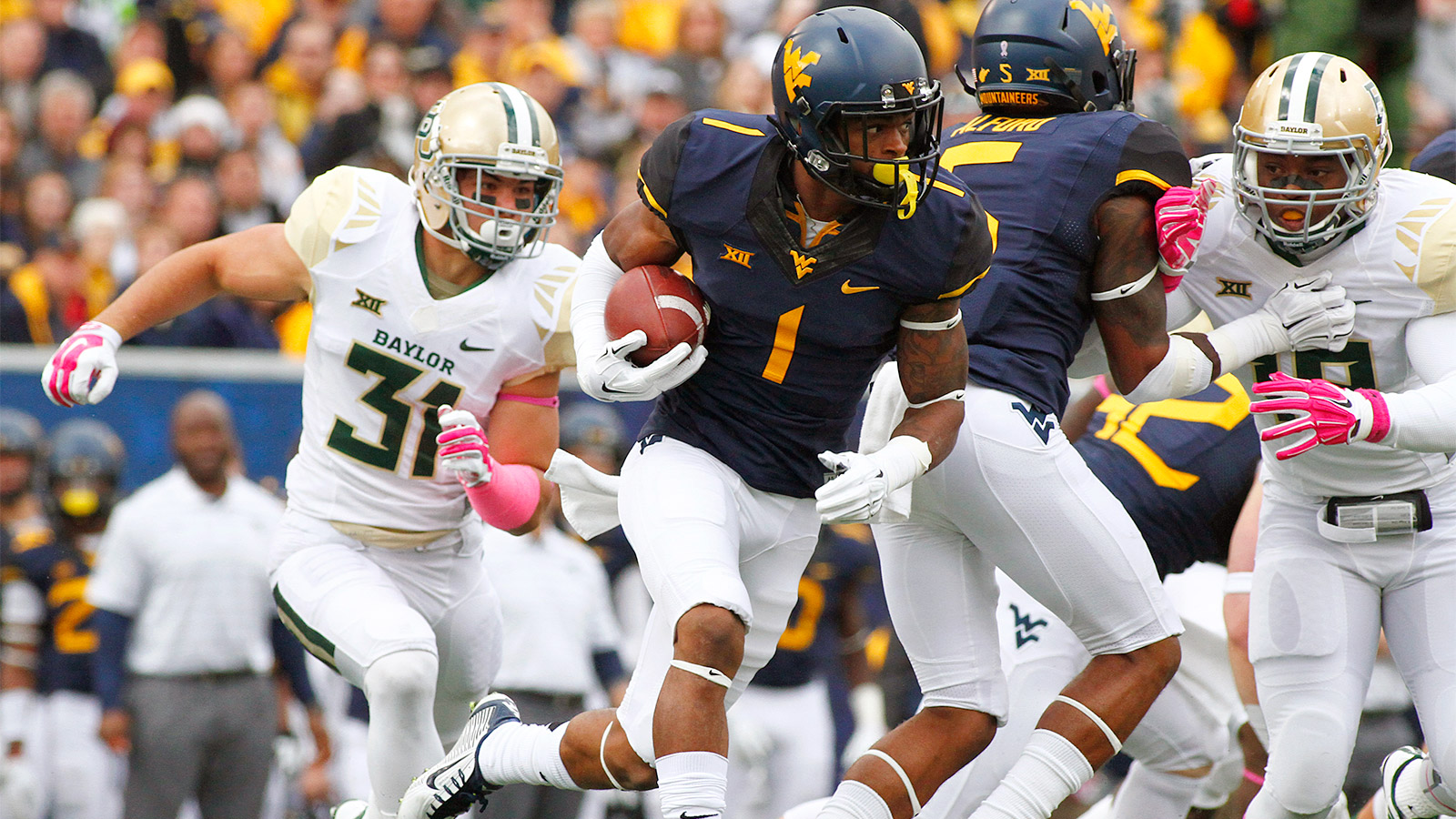 Dana Holgorsen has an extensive history with 1,000-yard receivers, of which he nearly had two in Kevin White, who eclipsed the mark, and Mario Alford, who nearly broke the threshold, in 2014.
Now that White and Alford are on their way to the NFL, the Mountaineers are searching for their next breakout receiver.
All signs this spring have pointed to sophomore Shelton Gibson, a former four-star recruit, to be WVU's next go-to receiver.
"Shelton is getting better," wide receivers coach Lonnie Galloway told WVUsports.com.
"The biggest thing this summer is (all of the receivers) getting with Skyler on their own and getting on the same page just like Clint (Trickett) did with Kevin and Mario. The summertime will be important to those guys … the routes, the timing and Skyler knowing where they are and saying 'Can I throw the ball this way to this guy? How do I throw the ball this way to the other guy?'"
Gibson may have big shoes to fill, but he also has the advantage of having been able to learn from WVU's star senior receivers last season.
"I learned from Kevin but I learned more from Mario just because I was on Mario's side and Mario showed me how to use my speed, how to get off the block and everything like that," he said. "They both taught me a lot."
(h/t WVUsports.com)