Is Prescott SEC's best quarterback?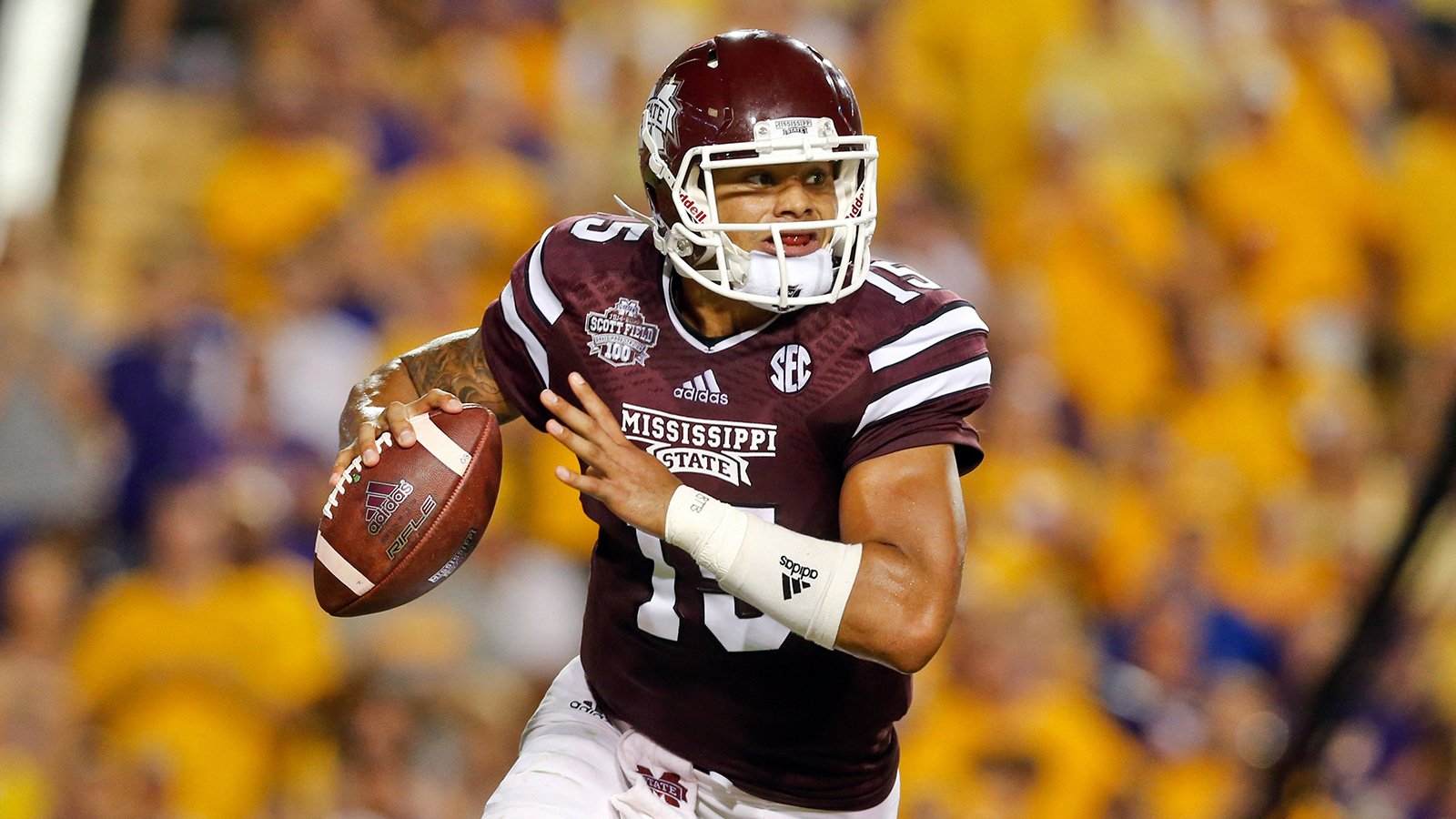 Blake Sims, Nick Marshall and Bo Wallace are gone. Kenny Hill, too. Starting experience at quarterback is lacking across the conference.

And then there's Dak Prescott, a Heisman candidate throughout last season (he finished eighth in the voting) who passed up the NFL draft to return to Mississippi State for his senior season. There's little argument that he's the most proven QB in the SEC going into the season … but is he the best?

That's a question debated this week by two of ESPN's SEC writers, and the long and short of the back-and-forth is this: "He's not just the best at the position in the SEC, he's right there in the conversation for the best in the country."

Hard to argue with that.

There are contenders for the "best" title, such as Auburn's Jeremy Johnson, Texas A&M's Kenny Allen and Tennessee's Joshua Dobbs, who have looked good in glimpses but haven't established themselves as standout players over any extended period (Johnson has just two career starts whereas Allen and Dobbs have five). And until they show that their talent can turn into production over the course of an entire season, it'd be difficult to take anyone over Prescott at this point.

Just as a reminder, Prescott put up a ridiculous 4,435 total yards and accounted for 42 touchdowns last season, both tops in a loaded SEC. If he can duplicated or improve on that, he'll almost certainly be not only the first-team All-SEC quarterback next season but also right back in the Heisman conversation.
(h/t ESPN)
Image Credit: Derick Hingle, USA TODAY Sports