Is Curtis Samuel a Heisman Trophy Contender?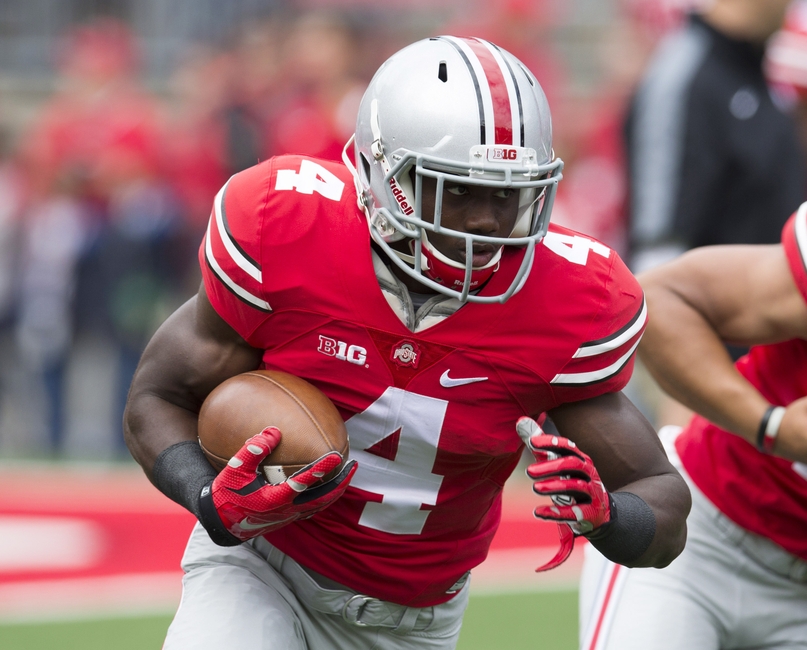 Curtis Samuel for Heisman?
Let me start by saying – Lamar Jackson has pretty much locked up the Heisman Trophy Award this season. But if something were to happen to him or if somehow he just turned into a turnover machine – the race is wide open. Nobody is even putting the word Heisman in the same sentence with Curtis Samuel – but let me plead my case.
Michigan fans continue to boast about the versatility of Jabrill Peppers – despite his lack of stats. Face it Michigan fans, No-Picks Peppers just does not have Heisman caliber stats. If you want to take a look at versatility, then Curtis Samuel is who needs to be talked about.
No player in College Football History has reached 1,000 receiving yards and 1,000 rushing yards in the same season. Samuel has a chance of accomplishing that feat.
On the ground, he currently sits at 599 yards. He has rushed for 5 TD's and is currently averaging 7.9 YPC. The Ohio State Buckeyes will have anywhere from 4-6 games remaining depending on if they get to the B1G Championship and College Football Playoff.
If Ohio State misses on both the Big Ten Championship and the College Football Playoff – Samuel must average 100 yards per game. If the best case scenario occurs and the Buckeyes win the B1G and then make it all the way to the championship, He will only need to average 67 YPC on the ground. It'll be tough for Samuel to do – but it is definitely a possibility that he gets to 1,000 rushing yards.
More from Scarlet and Game
The versatile junior has gotten the majority of his yards through the air. Samuel has 676 yards and 5 TD's as a pass-catcher. He currently averages just over 75 receiving yards per game, but seems to thrive on the biggest stages – which Ohio State looks to be a regular on down the stretch of the season.
Like I said, Ohio State could play anywhere from 4-6 more games this season. If the Buckeyes were to play 4 more games, Samuel would have to average 81 receiving yards per game. If the Bucks win the B1G and make it to the CFP National Title game, He will only have to average 54 receiving yards per game.
Whatever the Buckeyes future looks like – I see Samuel hitting the 1,000 receiving yards mark regardless. He has become a vital part of the offense especially in important games.
With 1,275 scrimmage this season, Samuel has quietly risen up to Heisman-like stats, but has not yet gotten the love. If Curtis Samuel continues to improve and have big games – don't be surprised to see him in New York.
This article originally appeared on