Iowa Football: Hawkeyes Lose Second Four-Star Commit In 2017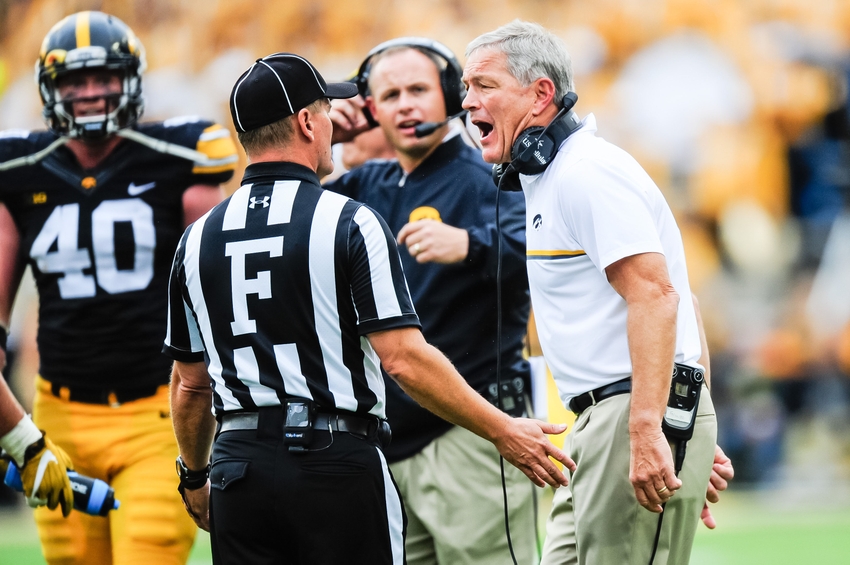 The Iowa Hawkeyes lost their second four-star recruit in 2017
After losing four-star running back Eno Benjamin a couple of weeks ago, Chevin Calloway, a four-star defensive back, has now de-committed from Iowa, as well.
Calloway didn't tweet his de-commitment like Benjamin, but his high school football head coach, Michael Johnson, confirmed the rumor to HawkeyeReport.com. That being said, he did take down his commitment tweet to Iowa a couple of days after Benjamin de-committed and has taken visits to other schools all season, after verbally committing to Iowa in July.
He is scheduled to visit Arkansas this weekend and has offers from Alabama, Michigan, Texas and many others.
Chevin Calloway is the 86th ranked recruit in the class of 2017, according to Rivals. It's a big loss for the Hawkeyes, to say the least, especially with Desmond King being a senior.
Iowa's recruiting class has gotten a lot weaker over the past couple of weeks, but they still have two other four-star recruits in A.J. Epenesa and Mark Kallenberger. The Hawkeyes also have Peyton Mansell, Gavin Holmes and Beau Corrales from the state of Texas.
We wish the best of luck to Chevin Calloway in the future.
More from Dear Old Gold
This article originally appeared on