Iowa Football: Hawkeyes Lose Fourth Commit in Beau Corrales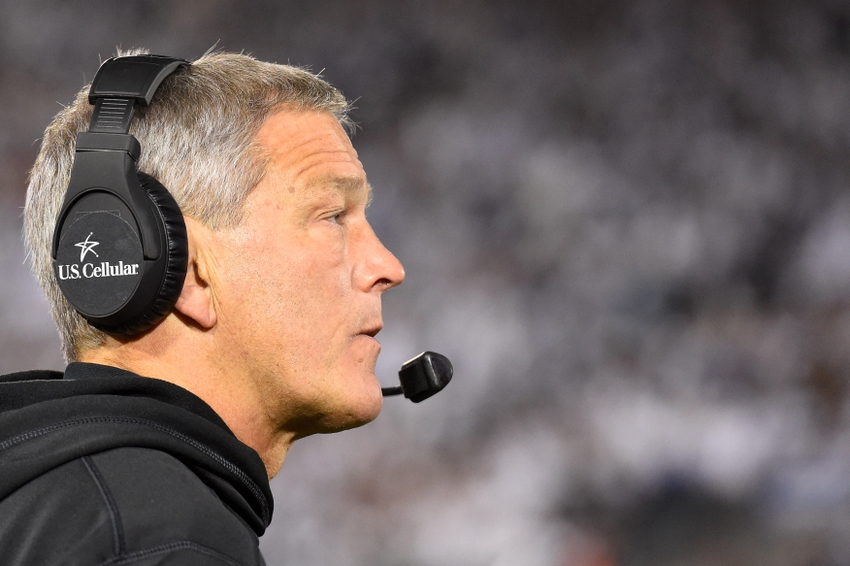 Texas wide receiver Beau Corrales de-commits from Iowa
In a shocking turn of events, three-star Texas wide receiver Beau Corrales has re-opened his recruitment after committing to Iowa earlier in the season. Iowa was the first Power Five school to offer Corrales, but has since picked up other offers.
He formed a bond with Iowa quarterback commit Peyton Mansell, as well, which makes his de-commitment even more shocking.
This marks the fourth commit Iowa has lost in 2017, as well as the third from the state of Texas. The Hawkeyes also lost Eno Benjamin and Chevin Calloway in the past month.
Corrales took to Twitter to make his announcement.
"Iowa was my first Power 5 offer and I feel as if I chose them too quickly out of excitement without giving myself time to truly think through such a big decision as this," Corrales said. "I love the University and the unconditional support the fans give, but I feel it would be unfair to the program if I wasn't 100% in."
Corrales has put up huge numbers during his senior season and had a chance to be a contributor right away for an Iowa team lacking in receiver options.
That being said, Corrales has picked up an offer from Indiana since committing to Iowa, and there is a chance he picks up a couple of more Power 5 offers in the coming weeks, too.
Iowa now has 14 commits in their class of 2017. We wish Beau Corrales the best of luck in his future.
This article originally appeared on