Injuries Piling up for Auburn Football as Season Comes to a Close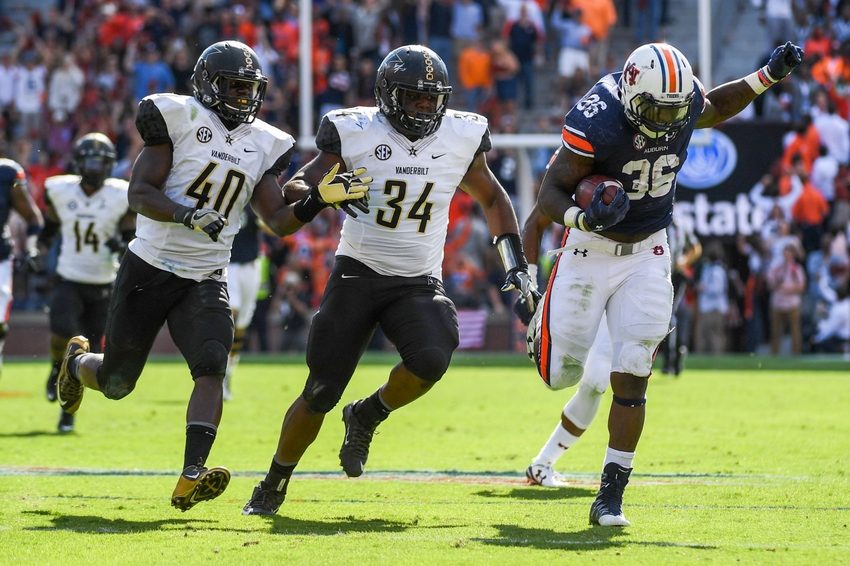 Here we take a look at some of the injuries for Auburn football as we prepare for the last two games of the regular season.
Auburn football was lucky to avoid many injury problems for the first seven games of the season, but the past two or three games have been devastating.
Early in the year we learned that Malik Miller would miss the majority of the season due to a knee injury. Then Kerryon Johnson got a little banged up in the Mississippi State game.
Just when things were going great for Kamryn Pettway, he pulls up with a non-contact injury against Vanderbilt. This when Auburn was already thin at running back to start the season.
Wide receiver Marcus Davis, who was expected to be Auburn's go-to wideout this year, was apparently dealing with an injury all year, and has now officially been ruled out for the rest of the regular season.
Tony Stevens, Auburn's most reliable wide receiver this year, has also been dealing with an injury the past couple of weeks.
What has clearly hurt the most is the injury to Sean White before the Vanderbilt game. He wasn't counted on to do much when Pettway was running over everyone, but he was still an efficient passer, which kept defenses off balance.
Since the injury he hasn't been the same as a passer, and it really showed against Georgia, and that allowed the Bulldogs to focus on stopping the run even more.
Now we learn that Byron Cowart will need an appendectomy and possibly miss the rest of the regular season.
Injuries happen, and they're no excuse for what happened against Georgia, but it's certainly frustrating that they all seem to be occurring at the same time.
Auburn football should be able to beat Alabama A&M this weekend with their third-string players, but if they aren't fully healthy the following week, we will get embarrassed in the Iron Bowl.
Part of the blame goes to the coaches for not having guys ready to step up in place of those who are injured, but some of it is bad luck as well.
In the case of Kamryn Pettway, I think the coaches may have road him too hard in games like Arkansas and Mississippi State.
Football is a physical game, especially in the SEC, and Auburn football has suffered from that physicality the past three weeks.
You just hope that they either heal, or other guys step in up their place going forward.
This article originally appeared on