Indiana Football: 3 Reasons Tom Allen is best fit for Head Coach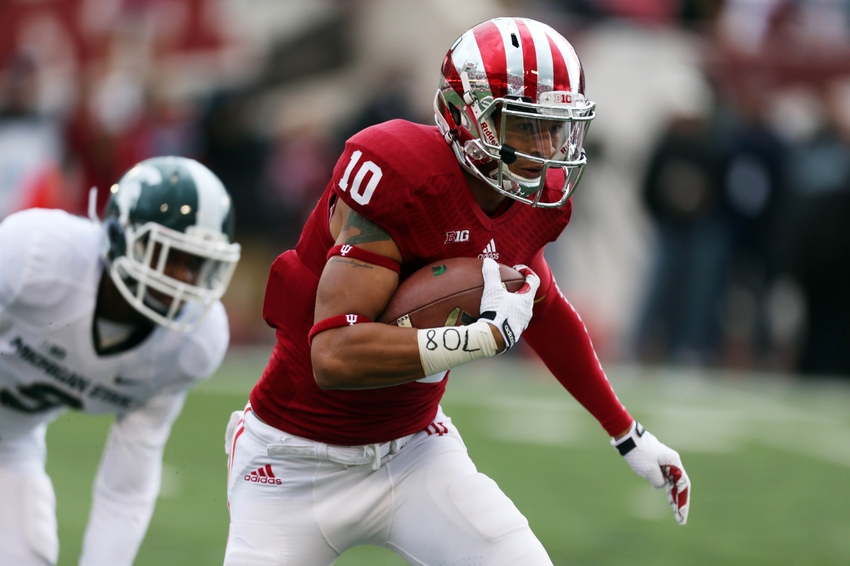 In a somewhat surprising move, Indiana fired Kevin Wilson as head coach and quickly hired their current defensive coordinator, Tom Allen, to become the new head coach of the Hoosiers. Here are three reasons why Allen is the best fit for the program.
There is a lot to like about the Indiana football program. A program that has long been a cellar dweller in the Big 10 conference made its mark on the conference this season by being competitive in pretty much all of its games, even against top ranked competition such as Nebraska, Penn State and Michigan. The Hoosiers also made a bowl game for the second straight season.
Leading the charge for the team in 2016 was their defensive turnaround under then defensive coordinator, Tom Allen. Allen had been the defensive coordinator at South Florida in 2015, and was linebackers and special teams coach at Ole Miss from 2012 to 2014. Allen helped the Hoosiers defense improve to being in the top 45 for total defense.
After the firing of Kevin Wilson, it was almost immediately announced that Allen would become the new permanent head coach for the program. The decision was met with praise from most, if not all in the media, as well as was fully supported by current and former Hoosier players.
Here are three reasons why Tom Allen is the perfect fit for the Indiana program:
3. Defensive Coaching Prowess 
Allen was a great fit for the defense this past season and that will only continue and get better with him being the head coach of the team. If you want to continue to climb up the ranks of any of the power five conferences, you're going to need a good defense. Defense is what allowed Indiana to keep games close against teams like Penn State, Michigan and Ohio State. Michigan and Ohio State eventually broke those games open due to talent differences, but they were close games that the Hoosiers were capable of winning.
Allen is also a good recruiter and will be able to bring in more talent for the future of his defense. He was a coach under Hugh Freeze at Ole Miss, and Freeze and his staff are known to be good recruiters, Allen would have been hard pressed to learn from anyone better.
2. Allen is a native of Indiana 
Before working with Hugh Freeze at Arkansas State and Ole Miss, Allen was head coach at Ben Davis High School from 2004-2006. Allen is also a native of New Castle, Indiana. Allen knows the people of the state and knows their passion for Indiana University and the want to see the football program exceed and go to heights that it has not seen in years. Allen also has inroads in Indiana which will be vital for recruiting and keeping top talent in state rather than going to a rival program. He will put in the passion and energy that the program needs versus someone who has no connection to the area.
Quite simply, this job will mean more to him and is therefore better suited to elevate the program. He will be able to assemble a staff that meets the needs of the team.
1. Tom Allen is a players' coach 
Want to know just how much Allen can mean to a program and its players? Look no further than the regression of the Ole Miss defense. Allen was vital in coaching the linebackers and special teams from 2012 to 2014. In 2014 Ole Miss was ranked first in the country in total defense, now they rank in the 100's, without Allen as part of their staff. Allen was also an emotional voice in the locker room and on the field for the players. No one ever got the players more hyped up than Tom Allen. Allen is great with his players and treats them like family. He is the type of person that can get the most out of his team and create a winning atmosphere that future players will want to be a part of.
Indiana will continue to win and improve under Tom Allen. What will be important will be to improve the offense and get more consistency from the quarterback position, which will be Allen's most important job to oversee in his first season. Make no mistake Indiana fans, Hoosier football is in good hands.
This article originally appeared on