IMV Gaming may soon become the face of college football's video game
Terrance Singleton/FanSided via Saturday Blitz

Fansided
It's been about four years since the last college football video game was released, but IMV Gaming is here to change that.
Usually around this time of the year, college football fans would be waiting for a new college football game to drop in July.
Since July 9, 2013, no new NCAA Football game has been released. We are almost four since the last the last one. But, IMV Gaming is here to change that.
Meet Kameron and Alex Lewis, the bright young minds behind Imackulate Vision Gaming. They have started a company with the sole mission of bring the college football video game back.
They took time out of their busy schedule to do an interview for us.
Q: My favorite college football game was definitely 2006 for the simple fact of them having Me, Myself, and I by De La Soul as a track. In every college football game, the team I always play with is Clemson. What was your favorite college football game ever and what team did you play and why?
A: My favorite college football game ever was definitely NCAA 06. This was my favorite because it was the first time they introduced the college legend mode and implemented the impact moves into the gameplay. On NCAA 06, I really didn't have a primary team that I would play with. I would just recreate the matchups that I saw on Saturday and try to recreate the moments that I saw either live or on ESPN highlights in the actual game. This was truly where my love for the game began.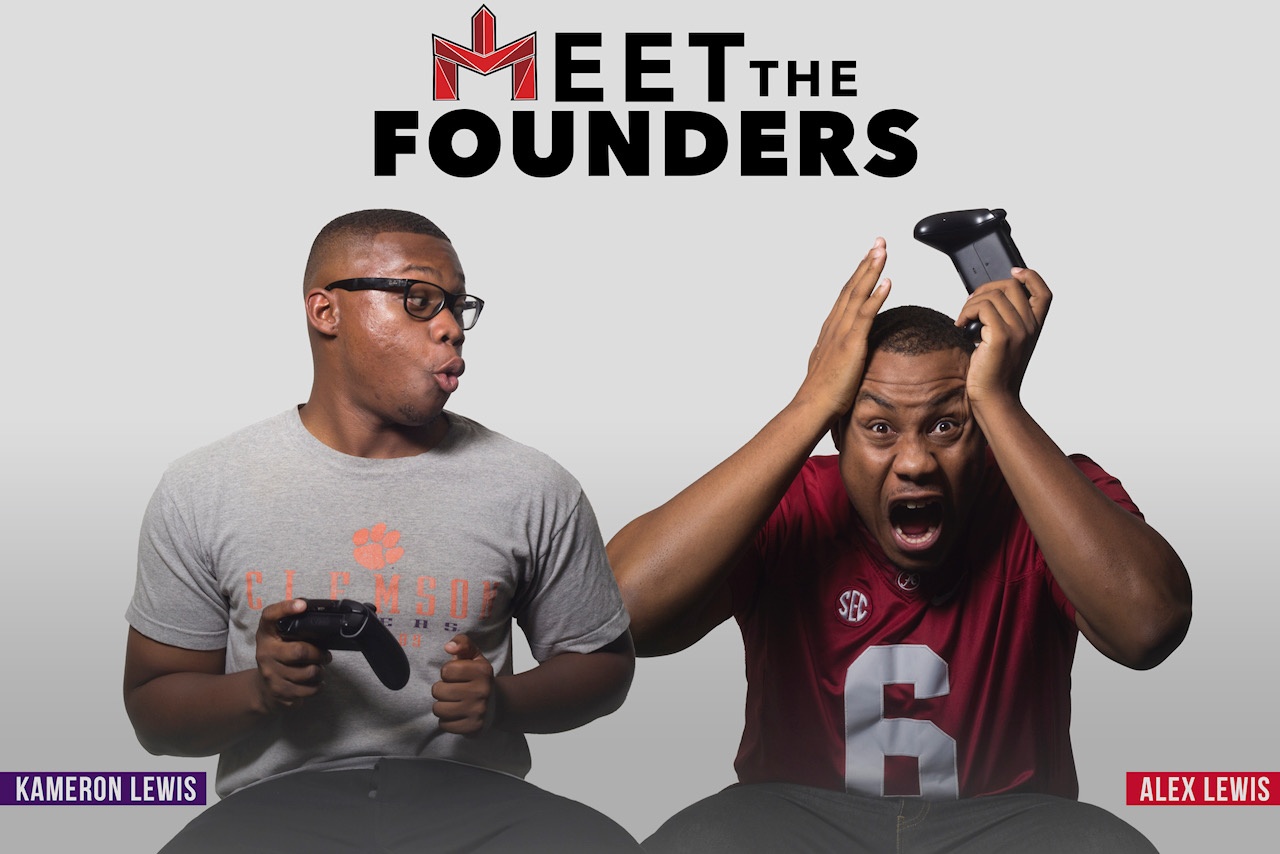 Support, motivation for reviving college football's video game
Q: When and why did you come up with the idea of bringing a college football game back?
A: We came up with the idea to bring a new innovative college football video game to the market place back in January of 2016. This decision was made during the National Championship when we got hope that the franchise might be coming back due to an accidental social media post.
Following that day, we decided to research how reasonable it would be for a new company to possibly bring a new game to the marketplace. Following that research, we set a plan into action that we would have to execute to begin full-time development of our game. We are happy to say that through our diligent efforts we are now literally one step away from beginning the development process.
Q: Who are some of the big names that have given you and the company a lot of support?
A: We recently partnered with Lamar Louis of the Baltimore Ravens and Spencer Dinwiddie of the Brooklyn Nets. Also, we have partnered with three Youtubers: QJB, Flemlo Raps and Devon Lloyd. These five individuals make up our current brand ambassador team. We have been in contact with a few other athletes and entertainers that we working to close brand ambassador deals with so that we can continue to spread the word about our efforts.
Lastly, we have agreed to terms with an established video game development company that has been very supportive and truly believes in our vision. Unfortunately, we have agreed not to announce the name of this company until we have reached our funding goal and signed an official contact due to a few possible conflicts of interest.
I can say that we are extremely excited about the possibility to work with this company because the titles they recently have released have really gotten our team excited about the value that their company can bring to Gridiron Champions in regards to producing a high-quality sports title. We are working diligently to obtain the needed funds via investments to help us begin the development process as soon as possible.
Q: I know you have received great support from many, but have you receive any pushback or negative feedback?
A: Of course, there always will be pushback when you are attempting to do something different. As a matter of fact, it truly motivates us but besides motivation it truly doesn't affect us. To put things in perspective, our own family didn't even believe in what we were doing when we initially launched this project but with time and diligent work we have been able to show them that we won't rest until our vision is a reality. Which has ultimately made them believe in what we are doing.
Game features, specifics
Q: What will your game have that the previous college football games didn't?
A: Gridiron Champions will offer a user experience that allows the user to be creative and customize their user experience on a level that hasn't been seen in football video games of the past. Users will have the ability to add mouth pieces, tattoos and other sought after features to their players. Our users will be able to customize their team's roster, uniforms, and stadiums. We have been and will continue to listen to the community input on what they would like to see in our game so that we can create the most authentic experience as possible. Lastly, we have a few innovative game modes that we haven't spoken about just yet that we know everyone is going to really enjoy.
Q: Does the game have any gameplay that the public can see?
A: We have produced a few assets but unfortunately we do not have any gameplay at this time. Following our first unsuccessful Kickstarter campaign, we decided collectively to find an established development company that we could work on for the entirety of Gridiron Champion's development process. We found that outsourcing development to several different independent developers was inefficient and also wouldn't ultimately become a good representation of what we envisioned our product to be.
With that in mind, we are currently raising all of the necessary funding to begin the full-time development process of our game so that we can produce the gameplay assets that we all want to see. Once we begin the development process we will begin filming a behind the scenes series that will allow the community to be a part of the process.
Final thoughts
Q: Even though the game will not have the actual FBS teams, why do you think people will buy it?
A: Yes, we have found that the gaming community really doesn't value the licensing aspect as much if there is an opportunity for the user to be creative and essentially customize their own user experience. We intend to offer our users that opportunity with Gridiron Champions. There are multiple examples of this activity in the current marketplace.
Firstly, on all of the older NCAA games the community would always go in and edit the entire roster so that the names, likenesses and numbers were an accurate representation of what you would see on Saturdays during that year. A more recent example would be on NBA2k17. The community customized many of their My Team's uniforms with their favorite college basketball teams. Also, the community utilized My League's expansion feature and created an entire College Basketball user experience with over 32 of last year's college teams.
Q: I don't know if you have thought of it, but if the Gridiron Champions becomes a thing will you venture to college basketball game?
A: We have thought about that and we will definitely look to expand once Gridiron Champions becomes successful. Our singular focus for now is to first get Gridiron Champions fully funded and to begin full-time development.
Q: In the future, do you see your game actually using real college teams?
A: Yes, it is definitely a possibility. We have spoken directly with the College Licensing Company, Learfield Licensing, and many universities. We feel it is imperative to first prove that our generic team/roster model will be profitable and protect the legal interest of our company and any university that becomes involved with Gridiron Champions before pursuing licensed schools. Plus, we really would like to focus on the gameplay and mechanics in our first game and build from there.
Q: At E3 2017, EA launched Madden 18 and its newest feature "Longshot", its college football component. Has that sped up your process any?
A: Not at all, we have a great deal of respect for the guys over at EA. We are excited to see what the mode is all about but it definitely hasn't forced us to rush the process.
Q: Is there anything else you want to add?
A: If you would like to be a part of the movement to create the next college football video game please visit our website and join our insider program. We began the insider program just one month ago and over 1,052 insiders have already joined to help fund the full-time development process of our game. This has resulted in us raising over $44,548 (on-hand) and $121,382 (Including future reoccurring payments). To support, go to our website here.
This article originally appeared on