Illinois Football: What Ra'Von Bonner Brings to the Illini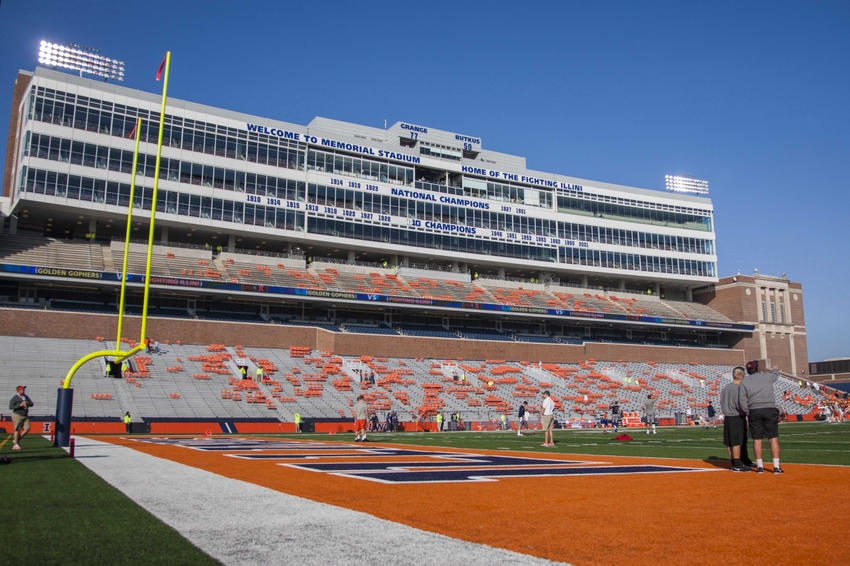 For the Illinois football team, depth is a priority when recruiting for the future.
The Illinois Fighting Illini are currently thin at multiple positions, so building up the class of 2017 is extremely important.
Last night, the Illini found out they are adding another member to Lovie Smith's inaugural class.
Running back Ra'Von Bonner decided to pledge his commitment to the Illinois football program.
I am beyond blessed to be furthering my academic and football career at The University of Illinois! #WeWillWin  #AllGloryToGod pic.twitter.com/X0C8s52b7p

— Ra'Von M. Bonner (@cantguardray_21) September 28, 2016
Bonner is a 6-foot, 210-pound, running back out of Sycamore High School in Cincinnati, Ohio.  He is a 3-star recruit who is the No. 1,432 best player in the class of 2017 and the No. 57 best player in the state of Ohio.
The other offers Bonner received were from Western Michigan, Toledo, Ohio, Cincinnati, and Bowling Green.  But, Illinois snagged this talented running back and that helps the program in the future.
Bonner brings many different skills to the table that will benefit the Illini in the future.
I will start off with Bonner's patience.  I am extremely impressed with how he has the patience to wait for a hole to open while continuing to keep moving with the line.
Illinois Football: Weather for the Western Michigan Game
This is a great asset that will take him far in the football world.
When Bonner sees the hole he is waiting for he has great speed getting through it as well.  His initial burst is what enables him to hit the hole before the defense can tackle him.
And when that defender does finally get to Bonner, he is a monster to tackle.  The power that he possesses in the running game is impressive.
I also like how Bonner is a multi-tool player.  He can carry the ball well, but he can also become a slot wide receiver at times too.
The only issue I had when watching what Bonner can do on the football field is his breakaway speed.
I have read where he runs a 4.44-second 40-yard dash but it doesn't seem like he has that type of speed.  I may be wrong, though.
By no means is Bonner slow, but I think he is more of a power back than a finesse speed back.
This commitment by Bonner to the Illini will help set the team up for future success.
Next season, Ke'Shawn Vaughn will likely be starting again as a junior.  I am waiting for him to continue progressing this season and watch out for him to have a big game against Nebraska this weekend.
Backup running back Kendrick Foster will be back as a senior as well.  He is a solid option for the No. 2 back.
Behind these two is really an unknown as far as the running back is concerned.  We haven't seen much of true freshman Tre Nation and Reggie Corbin doesn't get touches except in the passing game.
Dre Brown is also a question mark because he keeps getting hurt before the season starts.
The game plan for Bonner is likely to be redshirted his freshman season which means his redshirt freshman season will be in 2018.
Vaughn will be a senior that year and Foster will have departed.  This leaves so many question marks behind Vaughn and would enable Bonner to potentially see some early playing time.
This is a solid, sneaky, pickup by Lovie and his coaching staff.  This is commitment No. 12 for the class of 2017.  Illinois has the No. 60 class in the nation and is moving on up.  We Will Win.
This article originally appeared on