Illinois Football: Preview of the North Carolina Defense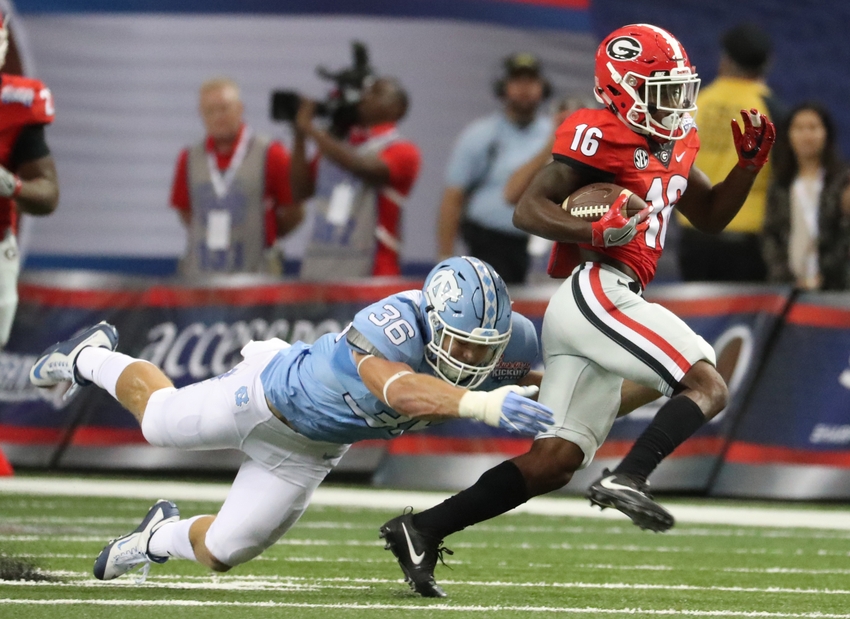 The Illinois football team played well on both sides of the ball against Murray State last week.
This week the Illinois Fighting Illini offense has to go up against a pretty solid North Carolina defense that will be a challenge.
Here are the key positions to watch out for against the Tar Heels.
Defensive Line: Nazair Jones
Last week Illinois had a great day on the ground.  I hope this can translate over to the North Carolina game but with a defensive tackle like Nazair Jones I don't know if that will happen.
Jones and the Tar Heels did get trounced last week on the ground but don't let that game fool you.
The freshman season for Jones was impressive.  He racked up 36 tackles and 2.5 sacks.  He also added an interception and 4 pass deflections as well.
In Jones' sophomore campaign he had another great year.  He totaled 40 tackles and another interception.
Illinois Basketball: Mayan Kiir Could Be the Next Piece to the Puzzle
This season has started off well for Jones as well.  He had 7 tackles and 0.5 sacks in game one against Georgia.
I expect Jones to be a handful for the Illini on Saturday.  He is 6-foot-5 and weighs 295-pounds.  That is a beast in the middle of that defensive line.
Linebacker: Cole Holcomb
In week one this season the North Carolina linebackers did okay.  The standout of this group is sophomore Cole Holcomb.
While Holcomb is only a sophomore, he is playing like a seasoned veteran.  He had 9 tackles and a sack in game one this season.
Holcomb is your typical bruising linebacker.  He stands at 6-foot-1 and weighs 215-pounds.
I expect Illinois to have some troubles with Holcomb throughout the game on Saturday.  He is a pretty special player right now and he is only getting better.
Defensive Back: Dominique Green
Last week against Georgia, the Tar Heels only gave up a total of 185 yards through the air.  That is an impressive number considering what the game of football has become.
A big reason for this dominant pass defense was because of defensive back Dominique Green.
Green is a big safety that can really lay a hitting on a wide receiver.  He has been the main staple for North Carolina for a few years now.
As a freshman Green was impressive.  He had 59 tackles and 3 interceptions.
Green then parlayed those stats into a sophomore campaign that had 41 tackles.  And then last season Green accumulated 41 tackles and 2 interceptions.
Green is now back for his senior season and looked great in game one against Georgia.  He had 10 tackles in that game.
Hopefully, Wes Lunt and the Illini wide receivers are ready for Green over the middle.
This article originally appeared on