Illinois Football: Opening Thoughts Against the Michigan State Spartans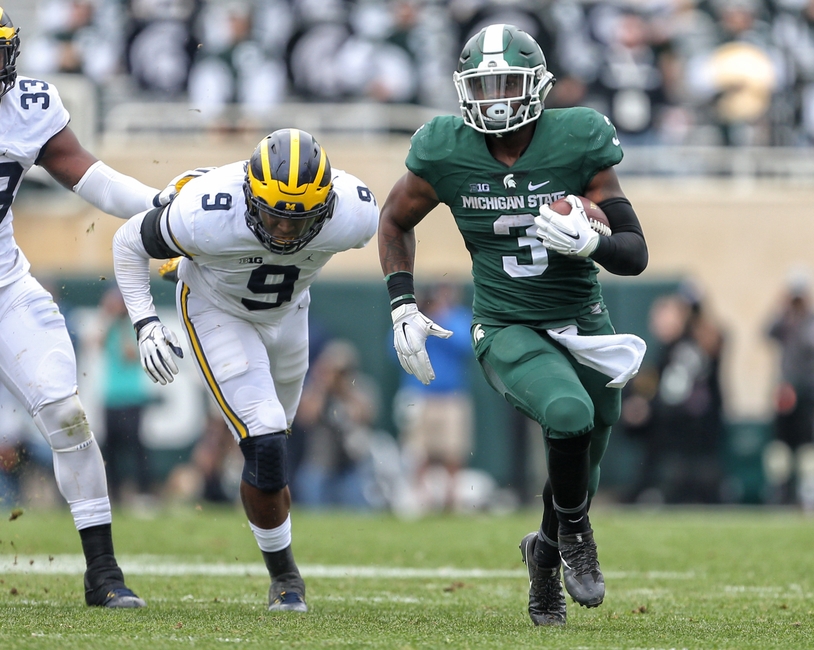 The Illinois football team welcomes in the Michigan State Spartans this weekend in hopes of notching their third win of the season.
When I marked this game on my calendar as a must attend, I was thinking they would have similar records.
Well, I wasn't entirely wrong.  But, both records are at the opposite end of the spectrum.
Illinois and Michigan State both sit at 2-6 on the season and the Illini are actually ahead of the Spartans in the conference with a 1-4 record compared to Michigan State's 0-5 record.
The game this weekend should be pretty good, though.  Both teams have shown flashes of talent this season but they are both clearly not up to par.
The main area that Illinois needs to attack in this game is the Michigan State quarterbacks.
This season Michigan State has struggled at the quarterback position.  They have given up almost two sacks per game and their passing attack is not good.
Illinois Football: Nelson Mbanasor Commits to Texas Tech
In the Spartans last game against Michigan, they used all three quarterbacks on their roster.  Brian Lewerke was the best out of the bunch going 6-of-10 for 100 yards and 1 touchdown.
But, Lewerke went down with an injury.  That will likely leave Tyler O'Connor or Damion Terry to start in Champaign.
O'Connor will most likely get the nod.  He leads the Spartans in passing this season with 1,341 yards, 12 touchdowns and 7 interceptions.
I would like to see some linebacker blitzes against Michigan State so the quarterback doesn't have time in the pocket.
The main area Illinois needs to worry about is the Michigan State running attack.
LJ Scott is a beast at the running back position.  He stands at 6-foot-1, 230-pounds, but he can run like the wind.
Over the last two games, Scott has run for over 120 yards in each contest.  That is an impressive feat considering one was against a stout Michigan defense.
In contrast, the Illinois defense has given up over 100 yards to the opposing team's leading rusher each of the last two games.
That does not bode well for the Illini against Scott.
If Illinois can shut down the run that is the key to this game.  Michigan State doesn't have the passing attack so I expect Lovie Smith and Hardy Nickerson to load the box against the Spartans.
Stopping the run will enable the Illini to keep the game close.  Hopefully, this happens and Illinois comes out with a win.
This article originally appeared on