Illinois Football: Lovie Smith Surpasses Past 3 Illini Head Coaches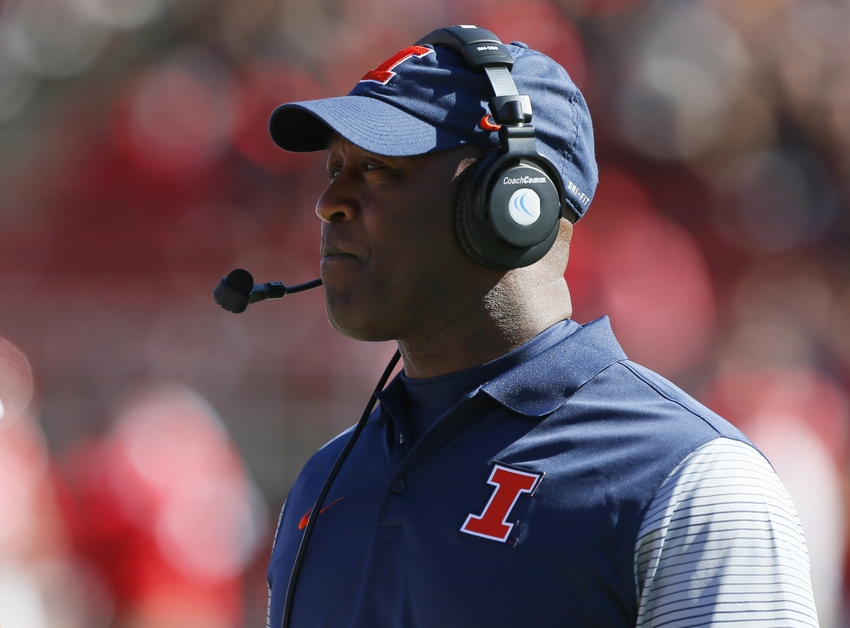 Yesterday, the Illinois football team defeated the Michigan State Spartans 31-27.
This was a matchup of 2-6 programs, but at the end of the day, beating Michigan State is big no matter what their record is.
After the victory, the Illini are now 3-6 on the season and are technically still bowl eligible.  But, I doubt they make a bowl game considering their next game is at No. 8 Wisconsin.
I want to take a look at this season, though.  For a season that has had a ton of downs, it seems like the Illini are on the rise.
Illinois fans need to remember where this program was at the beginning of March 2016.
Lovie Smith took over in March and he was the third head coach the Illini had in the last eight months.  For any team, that is a difficult task.
Illinois has since managed to compete as they try to find out who can play Big Ten football and what positions they need to recruit for the future.
When I look at the schedule this season, Illinois only has one loss that should have been a win.  That game was an overtime loss against Purdue.
If the Illini would have made that field goal at the end of that game they would be sitting at 4-5, which isn't a terrible record all things considered.
You also have to look at what Lovie inherited too.  He took over a program that didn't have great recruiting the past seven to eight years.
Despite everything this team has been through, the Illini are still at 3-6 with the possibility of finishing the season 5-7.
A three-win campaign is a better first season than Tim Beckman (2-10), Ron Zook (2-9) and Ron Turner (0-11).
This team has a long way to go to get to the point of being a perennial bowl contender.  But, Lovie clearly has them going in the right direction.
Hopefully, the Illini finish this season strong on the field and with recruiting.  The future is bright for this program and We Will Win.
This article originally appeared on