Illinois Football: Losing Antwan Collier Hurts, But It's Not a Trend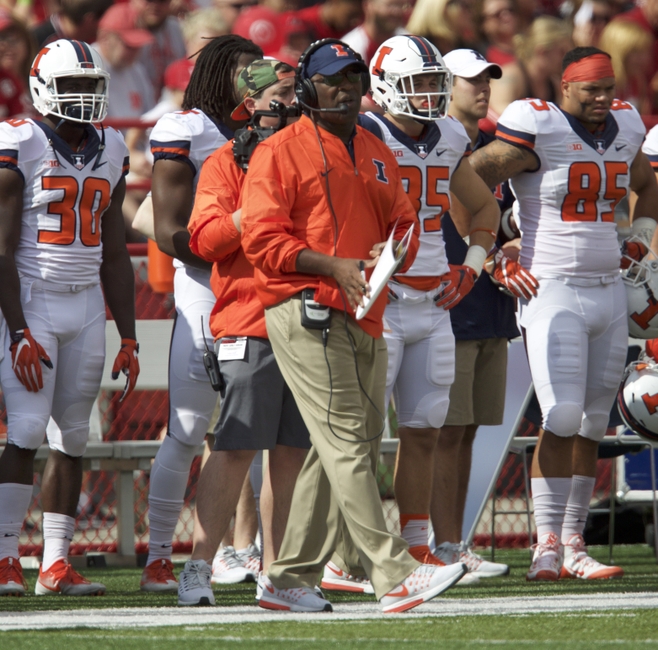 Over the weekend the Illinois Football team lost a commitment for the class of 2017.
It was announced via twitter yesterday that defensive back Antwan Collier is de-committing from his pledge to the Illini.
Illinois needs recruits for 2017 and that is the main reason why this hurts the team.  Collier provides depth at defensive back but now the Illini will be a little thinner.
— Antwan Collier (@9millyy_ac) October 30, 2016
There are a lot of programs that have an interest in Collier.  He has scholarship offers from teams like Louisville, Nebraska and Utah.
I also think a dark horse in the race for Collier is Miami.  Since he is from Miami, Florida and recently took a visit to the Hurricanes campus earlier this month, I think that could be a landing spot.
In the tweet, Collier says he will still include Illinois in his top schools.  I don't know how much I would really put into that, but at least he says he will still keep them there.
So, what does this de-commitment mean for the Illini?
I was proposed that recruits de-committing could possibly be a trend for Illinois because of the losing.  I disagreed with this statement, though.
Collier is the only recruit that I have seen de-commit from Illinois for the class of 2017.  This doesn't constitute a trend, in my opinion.
If more players follow Collier and decide to de-commit here in the next few months then I think it could be a trend that the Illini would hopefully buck.
But, I just think some other programs got into Collier's ear about the losing.  It is the job of Lovie Smith and the coaching staff to continue pitching the future.
I am sure there will be another de-commitment or two down the road, but that is what happens.  De-commitments happen all the time in college football.
As long as Illinois ends up with some solid recruits and a total of somewhere between 19-25 commitments for 2017, then they will be fine.
It is too early to worry about recruits flipping right now.  If two or three more recruits de-commit over the next month or so then I would say worry.
Hopefully, Lovie and his staff can continue pitching the future.  This program will turn around and We Will Win.
This article originally appeared on