Illinois Football: Dwayne Lawson Is a Huge Pickup for Lovie Smith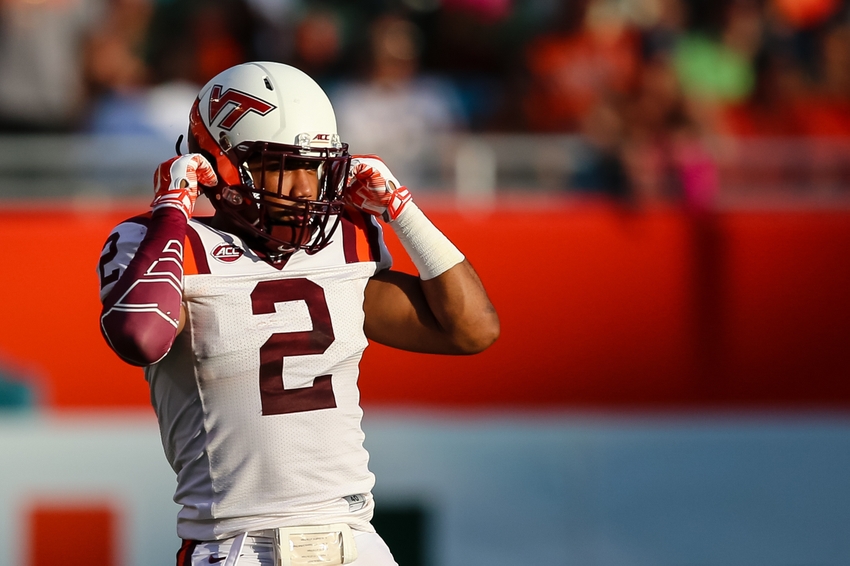 The Illinois football games are done and past, but the season is never over.
Last night, Illinois fans received a little taste of the power Lovie Smith has in the recruiting ranks.
Junior college transfer quarterback Dwayne Lawson decided to make a commitment to the Illini and Lovie for the class of 2017.
Proud to say Imma be marching out with these boys next fall to Memorial stadium  pic.twitter.com/rg8O1Whxax

— Dwayne Lawson (@dlaw95) December 6, 2016
Lawson was a big-time player coming out of high school.  He was rated as a 4-star quarterback who was the No. 310 player in the class of 2015 and the No. 43 player in the state of Florida.
Illinois didn't recruit Lawson originally.  That was under the previous regime of Tim Beckman and at that time he had a promising transfer in Wes Lunt.
Lawson decided to commit to Virginia Tech and become the next big thing there.  But, things didn't quite work out the way he wanted them too with the Hokies.
In reports by the Daily Press, Lawson failed multiple drug tests with Virginia Tech and actually would have been suspended if he would have stayed with the program after his freshman season.
Illinois Basketball: Who Has Signed and Who Is Next
Lawson decided to transfer out of Virginia Tech and enrolled at Hutchinson Community College.
Illinois now receives this extremely talented quarterback that looks to be trying to get his life and career back on track.
This was a much-needed addition to the Illini roster as well.
Heading into the 2017 season, Illinois doesn't have too many options at quarterback.  It was likely to be a battle between Jeff George Jr., Chayce Crouch and incoming freshman Cam Thomas.
Now Lovie gets to add another talented quarterback to this mix with Lawson committing to the program.  This will be a nice test to see who the best option is for the team.
I really love Lawson's game as well.  He isn't a run-first quarterback and that is hard to find when you have someone that has the speed he does.
Lawson continues to get compared to Cam Newton and understandably so, but when I watch him, he reminds me of another great quarterback.
I see a lot of Russell Wilson in Lawson's game.
Wilson uses the pass to open up the potential for him to run the ball.  He goes through his progressions before he decides to pull it down and run.
From what I can tell, Lawson has the same mentality that Wilson does.  He isn't just pulling the ball down after his first read and that is what will make him a great quarterback.
I also like how Lawson can flick the wrist and the ball travels, on point, 50-yards down the field.  This is a trait that will go far in the college game.
The only thing I am really worried about is Lawson's head.  He didn't end things well at Virginia Tech and hopefully, he looks at this opportunity as a second chance to get things right.
Lawson is the only person who knows if his head is in the right place.  We will all find out in time.
I can't wait to see Lawson on the football field, though.  He has talent that we haven't seen at the quarterback position possibly in the history of the program.
This article originally appeared on