Illinois Football: Attendance Average Shows Fan Support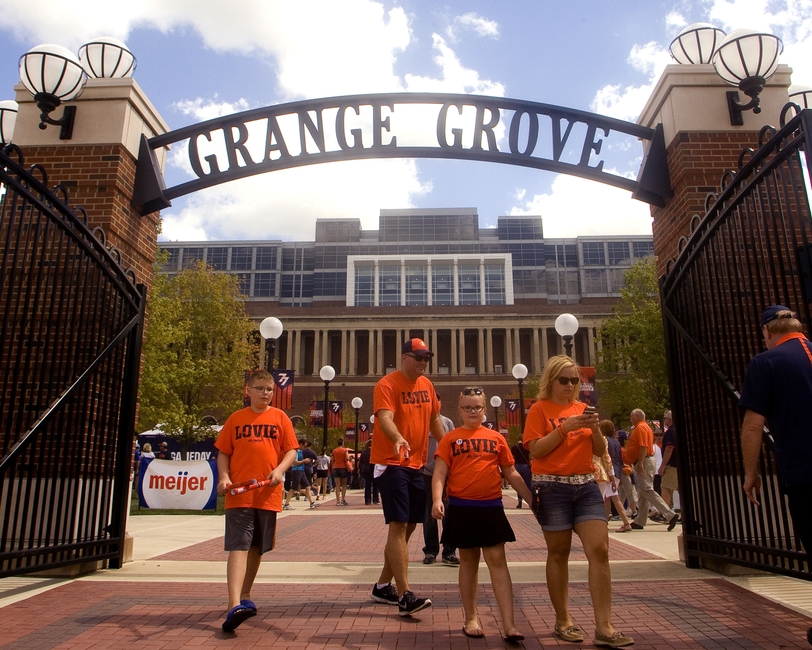 All Illinois football fans have been on the same roller coaster this season.
The Illini started with a 52-3 victory over Murray State and followed that up with a tough loss at home to North Carolina.
Things seemed to be on the right track to start the year, but that loss to the Tar Heels was followed by back-to-back blowout losses to Western Michigan and No. 15 Nebraska.
Usually, in the past, losing like this turned the fans away from going to the games.
In 1997, Illinois was 0-11 and the fanfare in 1998 took a hit because of this bad year.  They only had an average attendance of 39,590 during that 1998 season.
Illinois had a great season in 2001 and made the 2002 Sugar Bowl.  The Illini averaged 55,199 fans every game that year at home.
Illinois Football: Devodrick Johnson Commits to Texas A&M
But, Illinois started losing in 2002, and by 2006 the average attendance dropped down to 43,445 per home game.
This has also happened more recently as well.
The Illini made the Rose Bowl during the 2007 season.  This made the attendance numbers spike the following season to average 61,707 per home contest.
In 2008, when the average attendance was 61,707, it marked the highest average attendance since the 1989 season (64,386).
But, since that 2008 season, the Illini have started to lose a lot more and the attendance clearly reflected that fact.
In 2014, attendance hit an average of 41,549 per home game.  This was the lowest average since that 1998 season.
The attendance is bad when the team is bad year in and year out.  One bad year isn't going to plummet the average attendance, but when you have back-to-back-to-back bad seasons, that is a killer.
This season things are changing, though.  There is a renewed sense of hope with the Lovie Smith hiring back in March.
Illinois fans are excited once again and they have shown it by coming out to the games more often.
Despite having a 2-6 record, 47,144 fans showed up to the game against Michigan State this past weekend.  That is a solid number considering their record.
This has been a trend the entire season as well.
For the 2016 campaign, Illinois has an average attendance at home games of 46,735 per contest.  This is the highest number since 2011.
Illinois fans believe in what is going on with the football team.  They believe that things will get turned around with the current regime in place.
Most importantly, Illinois fans believe that the football team is in good hands and that We Will Win.
This article originally appeared on