Illinois Football: 2016 Season Is an Evaluation Period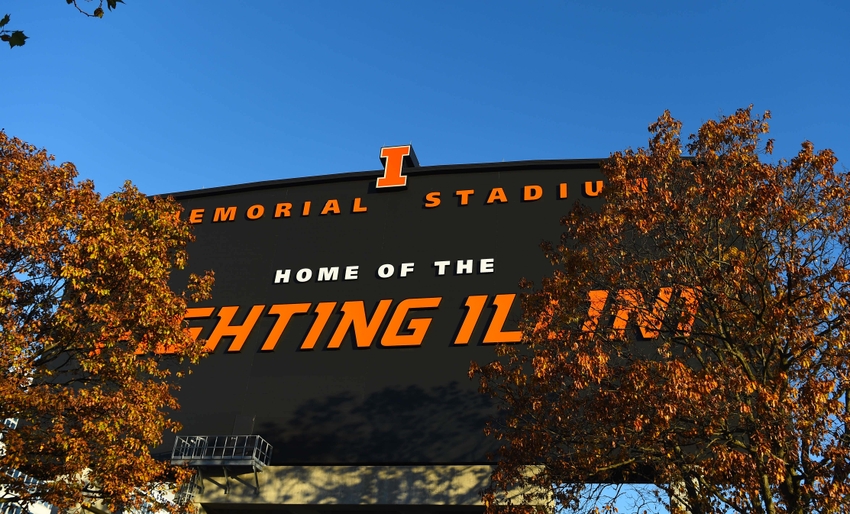 The Illinois football team has struggled this season and you can put some of the blame on the quarterback play.
When quarterback Wes Lunt went down in the second quarter of the Purdue loss, Chayce Crouch stepped in.
Illinois fell in that game to the Boilermakers but Crouch received the start in the next game against Rutgers.
The Illini didn't move the ball well against the Scarlet Knights but they still managed to pull out a win 24-7.  Illinois' defense had a lot to do with that victory, though.
Many thought, including myself, Crouch would get his second start of his career against No. 3 Michigan today, but that isn't happening.
It was announced by Jeremy Werner of Scout that Jeff George Jr. will get the nod today against the Wolverines.
That's Jeff George Jr. taking snaps from starting center Joe Spencer. The #illini freshman gets the start. pic.twitter.com/IPW6jzI20X

— Jeremy Werner (@JWernerScout) October 22, 2016
George is a redshirt freshman who is 6-foot-3, 205-pounds.  He hails from Warren Central High School in Indianapolis, Indiana.
The name George runs deep in Illinois history as his dad, Jeff George, was a star for the Illini and the No. 1 overall pick in the NFL Draft.
George originally grayshirted coming out of high school so he could enroll early at Illinois.  This enabled him to learn the playbook and develop more as a quarterback.
Last season, George redshirted so he could continue learning and retain his four years of eligibility.
Now George is looking to do damage on the football field against one of the top teams in the nation.  This is an extremely tough task for a veteran let alone a first-time starter.
I have wanted to see George get some playing time for a while now.  I am excited to see what he can do.
What this quarterback move tells me is the 2016 season is simply an evaluation period for all of the talent on the football field.
Lovie Smith needs to see what he has so he can recruit accordingly.  I hope George goes out there and lights the place up and upsets the Wolverines.
But, in reality, I just want a solid start and for George to just make crisp throws.  This is about development and I would like to see George do well.
This article originally appeared on