Husker Tailgate: Week 8 time to pound Purdue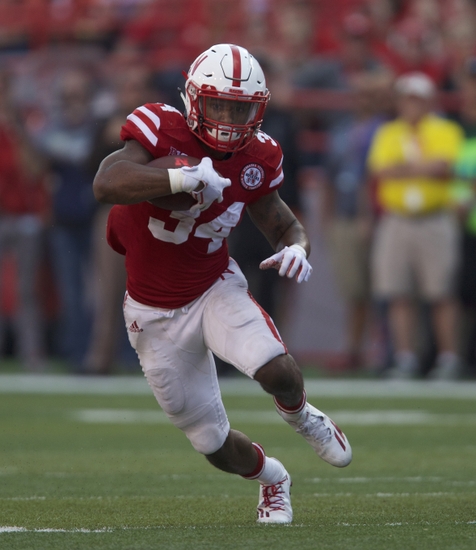 The Huskers are 6-0.
It's going to be in the mid-60's and sunny on Saturday. There's your recipe for a great Saturday in Lincoln. Purdue will come to town having won last year's match up with Big Red (a painful 55-45) and after the recent firing of their head coach, Darrell Hazell. No one is really too sure what Interim head coach, Gerad Parker will bring to the field. Regardless and on the bright side, Purdue has a hard time stopping the run.
Some things to chat about while you're watching the early games during the tailgate (please Wisconsin, pound the heck out of Iowa), the Boilermakers are currently 3-3 overall, and 1-2 in conference play after losing to the Hawkeyes last Saturday. QB David Blough likes to throw it (30 passes for 458 yards last week) but we all know how that worked out for Indiana. I look for Cornhuskers Chris Jones, either of the Williams guys, or Nathan Gerry to come up with a pick 6 somewhere in there.
The other key to watch is how much of the run game the Huskers play. They have a very banged up O line but since Purdue averages giving up 264 yards on the ground every game (a total of 1586 yds this year, only Rutgers is worse) I would like to see at least 2 Huskers have +100 yard games. I think Terrell Newby and maybe Mikale Wilbon will be those guys so that Ozigbo can rest that bad ankle.
But enough Husker football chatter, let's get to the menu! Boilermaker colors are yellow and black. Using that yellow theme I'm giving you a recipe that was a huge hit this summer at my CWS tailgate, Lemon Rice Krispie bars. Everybody loves rice krispie bars, right? These have a hint of lemon in them that is a refreshing change to an old favorite. Kind of like being an undefeated Cornhusker football team again!
I wonder who @BluesKalus and @A_Willz24 were waiving at.

I'll pretend it was me.
👋 pic.twitter.com/8ItYwQCApM

— Andy Wenstrand (@DesignsToaMaize) October 16, 2016

Lemon Rice Krispie Bars
4 ½ Tbs butter
Zest of 1 lemon
Lemon juice of 1 lemon
1 ½ bags of marshmallows
2/3 cup lemon supreme cake mix
6 cups rice krispies
Grease a 13 x 9 inch pan with butter and set aside. In a saucepan, melt butter over low heat with the lemon zest and juice. Add in marshmallows and stir until melted. Slowly stir in the dry cake mix. Once combined remove from the heat and stir in the cereal. Use a greased spatula to press the mixture into the greased pan. Cool, cut and serve.
The only frustration I have with this recipe is what the heck do you do with the rest of the cake mix? I usually end up making a couple batches of bars and then put the rest of the cake mix in the freezer.
Keeping with the yellow theme for cocktails, I'm going with a double dose. I call it Lummy. Lemon jello and coconut rum. Mix 1 cup of boiling lemonade with lemon jello and stir. Stir in 3/4 cup coconut rum and pour into shot cups. For a little something extra a dash of mint gives a little surprise. The second option is to switch the alcohol to 1/2 cup rum and 1/4 cup peach schnapps. It's tasty and has a nice finish. You can say the same thing about Nebraska who averages 87.3 rushing yards per game in the 4th quarter. If you liked last year's bobbing for apples jellos shot inspired recipe click here.
When you balling out, but see your girl kissing another dude in the stands! @Thekidstan pic.twitter.com/OlIE6mTM9d

— Ameer Abdullah (@Ameerguapo) October 16, 2016

As I do every week, I'm thinking it's time for Pierson-El to bust one to the end zone. It was both of Big Red's #8's last week getting after it with Chris Jones' interception for a pick six, and a beautiful 72-yard catch and run to the end zone by Stanley Morgan Jr. No Westerkamp or Carter this week but wideouts never disappoint.  Only 3 more home games left. It's going to be pretty tough sledding after this Saturday with Wisconsin and Ohio State on tap. Evening away games will give plenty of time to come up with some grilling and some crock pot recipes. If you have a favorite, hit me up on twitter at @Kelian_NE and maybe it will be on next week's menu.
In the meantime, get to Lincoln and enjoy the weather, the people, the food and the game. Catch the game on ABC or at Memorial Stadium. I'll be out and about looking out for more recipes and tricks of the trade. As always, GO BIG RED!
This article originally appeared on