Hunter Renfroe to headline AAA National Championship Game on Tuesday night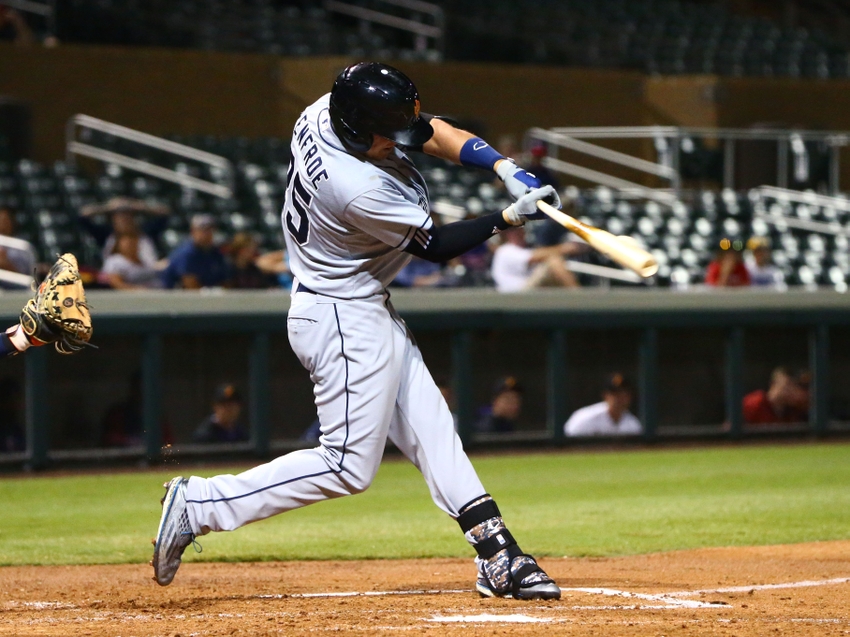 Former Mississippi State baseball great Hunter Renfroe will play what could likely be his final minor league game ever on Tuesday night.
Renfroe will lead the Pacific Coast League champion El Paso Chihuahuas against the International League champion Scranton/Wilkes-Barre Railriders in the 2016 Gildan Triple A National Championship at Autozone Park in Memphis Tuesday tonight.
The game will be televised nationally by the NBC Sports Network at 7 p.m. NBCSN is channel 220 on Direct TV.Renfroe led the Chihuahuas with 30 HR and 105 RBIs, both good for second in the league, and an AVG/OBP/SLG/OPS line of .306/.336/.557/893 while playing the entire season for the Padres AAA affiliate.  Renfroe has been consistently impressive for El Paso, delighting fans with home runs like this, while gunning down runners from the warning track like this.
More from

Maroon and White Nation
Renfroe's success in AAA, coupled with the Padres dismal performance during 2016 has led many Mississippi State fans to wonder why he has not already been called up.  The reasons appear to have nothing to do with Renfroe's readiness or the Padres needs, but rather is a calculated business decision that allows the Padres to control Renfroe's contract for an additional year.
I highlighted many of the considerations for not calling up Renfroe before September in this article back in July. 
I believe the Padres pretty much followed this course and the only reason Renfroe is not in San Diego right now is that El Paso is still in the playoffs.  Since the big club isn't winning anything this year, they wanted to give their AAA team a chance to win a championship. Though nothing official has been announced at this writing, I believe Renfroe's call up will likely happen after Tuesday and you can expect to see him in a Padres uniform by this weekend.
More from Maroon and White Nation
This article originally appeared on