How will Malzahn, Lashlee split up carries? 'By feel'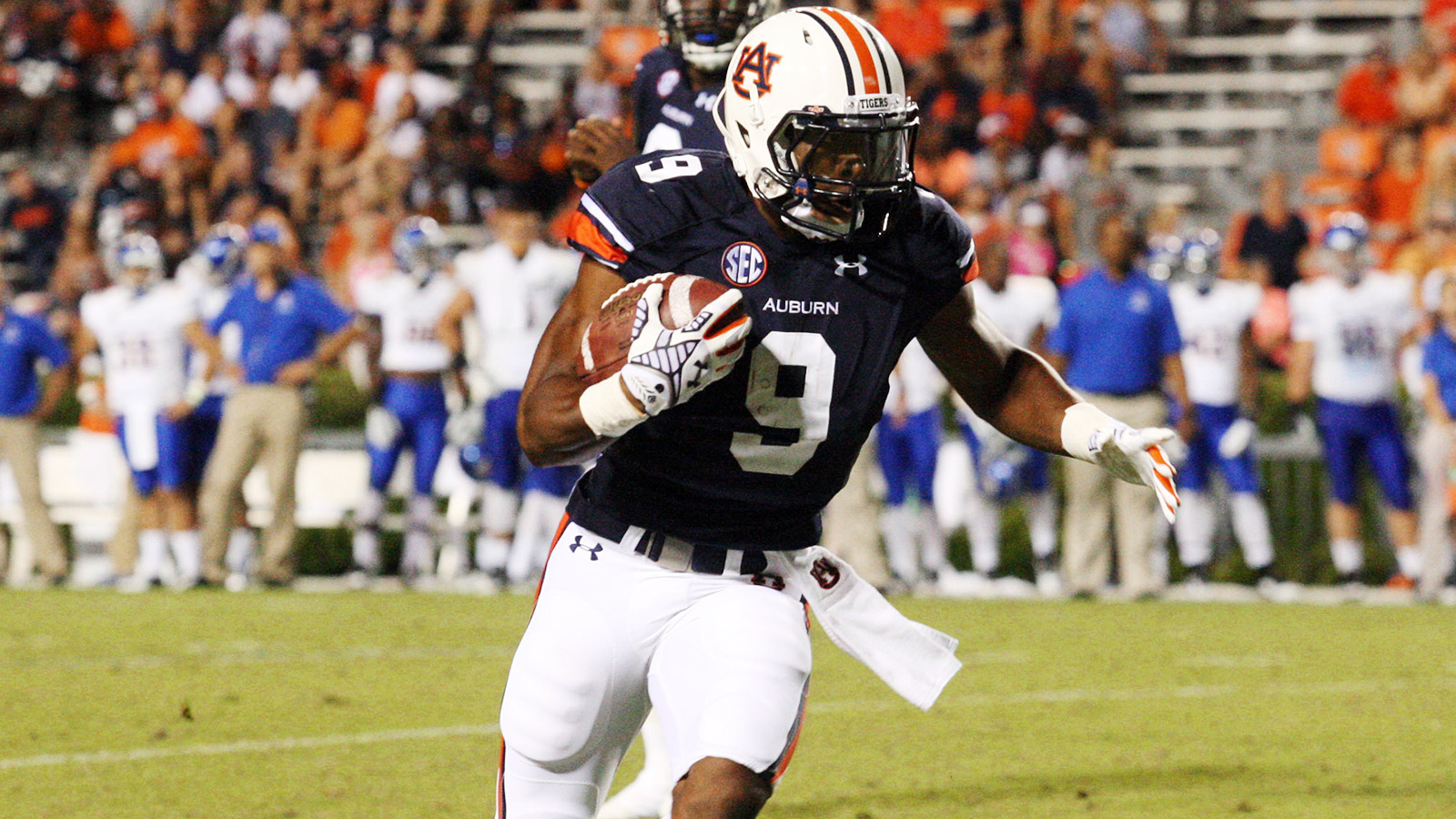 According to Auburn's first official depth chart, Roc Thomas holds the starting job at running back heading into Saturday's opener against Louisville. But with Peyton Barber, Jovon Robinson and Kerryon Johnson all having performed well in fall camp and vying for carries, there will be plenty of rotation at the position.
As for exactly how that rotation will go, it sounds as though even the Auburn coaches aren't entirely sure.
"It'll be a by-feel situation, and we'll learn about our guys pretty quick, I think," offensive coordinator Rhett Lashlee told AL.com on Wednesday.
Lashlee said that the running backs will be evaluated as the game goes along, indicating that it's possible that one of the nominal backups could get a plurality of the carries.
Thomas, a sophomore, is the leading returning running back after posting 214 yards and two touchdowns last season. He and Barber, also a sophomore, were at the top of the depth chart throughout fall camp, but Robinson arrived as one of the top juco recruits in the country, and Johnson, a true freshman, has impressed enough in his brief time on campus that the coaches have said that they can't keep him off the field.
Auburn coach Gus Malzahn also said Tuesday that, while Thomas is officially the starter for Week 1, the top spot on the depth chart could be reassigned depending on performances in the opener.