How the Oklahoma State Cowboys can make the College Football Playoff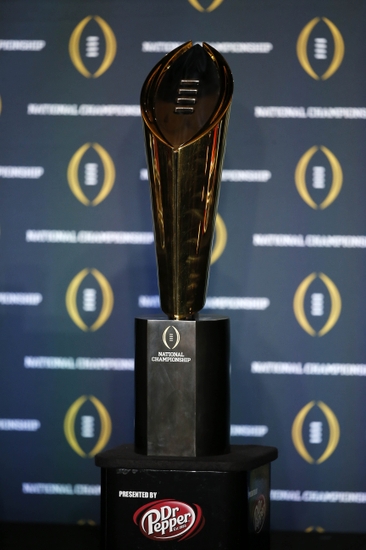 Taking a look at how the Oklahoma State Cowboys can make it to the College Football Playoff by way of having chaos inside the top 10.
The Oklahoma State Cowboys will need chaos to make the College Football Playoff. Many top 10 teams will have to fall in the next three weeks. Chaos would have to start this weekend.
To start, one of the biggest games of week 13, Ohio State vs. Michigan, would have to be a victory for the Wolverines. This would eliminate Ohio State from contention for the Big 10 and the College Football Playoff. If Michigan could then beat Wisconsin in the Big 10 Championship Game, that would eliminate another team in the Cowboys way.
If Oklahoma State's former Big 12 rival Colorado loses to Utah on Saturday, then the PAC-12 South would be eliminated from playoff contention.
Next, the Washington Huskies lose to the Washington State Cougars this weekend. A two loss Washington team would then be eliminated from the PAC-12 Championship and the College Football Playoff. Which means the PAC-12 probably won't send a team to the playoff.
With Ohio State, Wisconsin, Penn State, Colorado, and Washington out of the way, the Cowboys only have one more team in their way. That's the Oklahoma Sooners.
The Sooners are currently ranked at number seven in the AP Poll. Both Oklahoma and Oklahoma State face off on December 3, in what is a de facto Big 12 title game. The winner takes the Big 12 crown, and possibly a spot in the playoff.
If the Cowboys cannot take down the Sooners in week 14, then any possibility of a playoff appearance is gone. Right now, the Sooners have a better chance of making the playoff. Their two losses (number two Ohio State and number 18 Houston) are more respectable than Oklahoma State's (Central Michigan and Baylor, both not ranked).
The other teams that would make the playoff in this scenario are Alabama, Clemson, and Michigan. Having either Alabama or Clemson lose would not effect the Cowboys too much. However, if Michigan does not follow that path to the Big 10 title, and win against Wisconsin, the Cowboys would most likely be facing elimination. Even if they beat the Sooners, a lot rides on Michigan.
Want your voice heard? Join the Pokes Post team!
Having a two loss Big 12 Champion in the playoff field sounds crazy, but there are possible scenarios where it happens.
This article originally appeared on