How Mizzou Can Win the Battle of the Tigers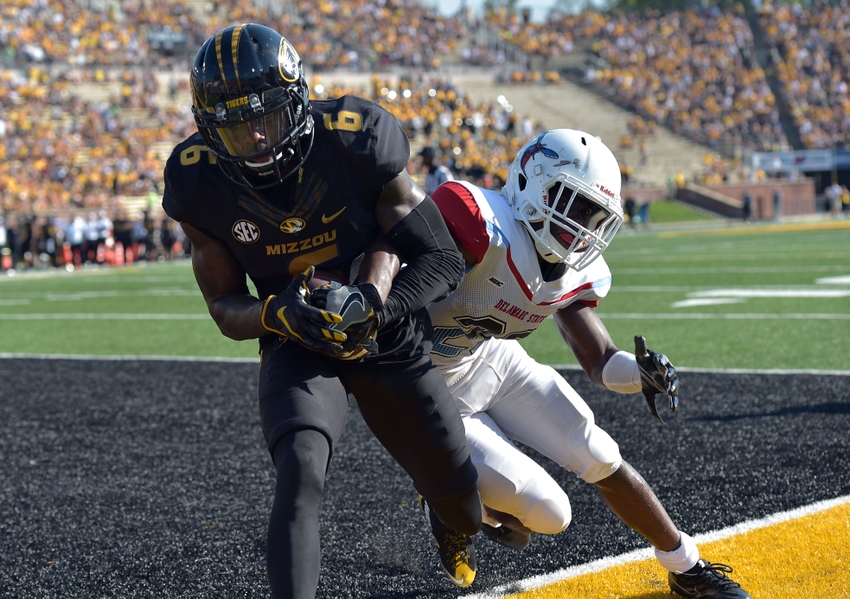 For the first time since joining the SEC, the Missouri Tigers will be taking on the Bayou Bengals. It has been a turbulent week in Baton Rouge, where this showdown will commence. But what does that mean for Saturday?
This is somewhat of a Tiger two step for LSU. Last week they went to Auburn to take on the Tigers there–and that is where this week's game really began. LSU was down 18-13 with one play left at Auburn as they ran their last play. It was a touchdown, but time ran out so the pass was nullified. This dropped LSU to 2-2 on the season, and undoubtedly was instrumental in getting Les Miles fired this week.
LSU has really struggled this season due to Leonard Fournette's health, which has been bad through the first few weeks. He has not practiced this week and remains a game time decision for tomorrow. The potential Heisman candidate missed the game against Jacksonville State, but has run for over 100 yards in the three games he has played in. But slowing him down is not the key to this game for Mizzou.
Keys to the Game
The key on defense for Mizzou will be to slow down receiver Travin Dural. He is the leading receiver for LSU so far this season, even over Malachi Dupre. The Mizzou defense limited Nick Chubb of Georgia to just 63 yards on 19 carries when the Bulldogs visited the Tigers earlier this season. So a gimpy Fournette should not be as effective as he could be against Mizzou.
On offense, the high powered Mizzou offense will be tested by a talented LSU secondary and by defensive end Arden Key, who leads the nation with 6.5 sacks. Protecting Drew Lock and protecting the ball will be the keys to this game. Even though LSU has loads of talent on defense, Lock and the Mizzou offense will be the most talented offense they have gone up against this season and should present a formidable challenge.
Bart Houston threw two interceptions for Wisconsin in week one. Mississippi State still is in flux at QB and Sean White threw for 234 yards but no touchdowns for Auburn. Lock is currently third in the nation in passing yards with 1,508. LSU corners Rickey Jefferson and Tre'Davious White will have their hands full with J'Mon Moore and the Mizzou receiving corps.
Ed Orgeron won six of eight games when he was the interim coach at USC in 2013. He seemed to galvanize the players there. This will be more challenging with limited quarterback play and a running back that has not played up to his potential this season. There is no question he will have this team ready to play.
Prediction
What this game will boil down to is how Mizzou can move the ball and subsequently convert when they are in the red zone. Five turnovers doomed Mizzou against Georgia, but otherwise the Tigers had their way with the Georgia defense. This won't quite be the same, but if they take care of the ball and convert in the red zone they should be well set up to win.
Fournette will get his yards, and Mizzou must contain (but not stop) him. With marginal QB play, Fournette will once again be depended on for much despite his hurt ankle. Sometimes all it takes is one big play to make the difference in a game, and Dural and Dupree are both capable of making big plays. Mizzou must prevent anything over their heads, and not let Fournette go wild.
This will be a hard fought game between two coaches settling into their roles. Even though LSU is at home and a 13.5 point favorite, they are so offensively inept that it will allow Mizzou to make just enough plays to pull the upset.
Final score: Mizzou 23, LSU 20
More from Truman's Tales
This article originally appeared on