How College Football Playoff Rankings Could Send Auburn to Sugar Bowl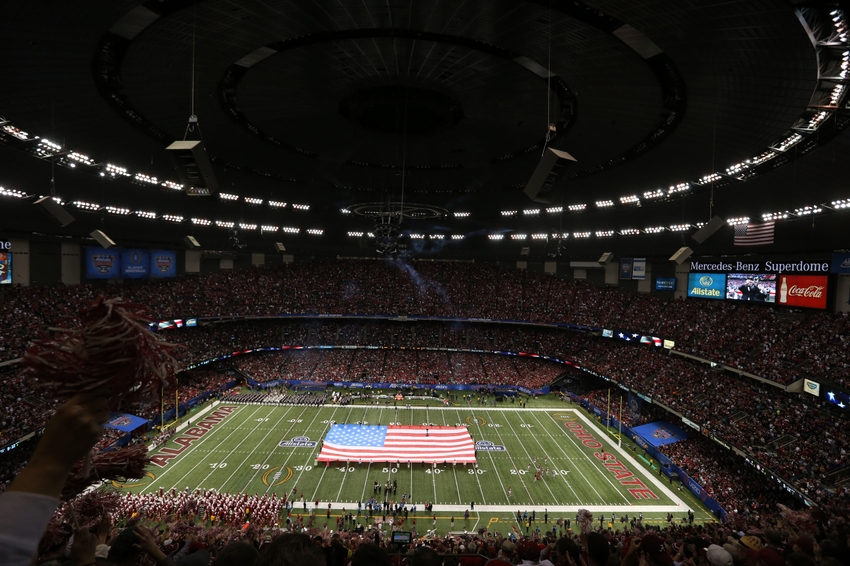 Here we take a look at how the College Football Playoff rankings this Tuesday could determine whether or not Auburn football will go to the Sugar Bowl.
If you want to see Auburn football play in the Sugar Bowl this year, then you should be glued to the College Football Playoff show on Tuesday night.
I've yet to watch the College Football Playoff show that comes on every Tuesday at 6 p.m. CT on ESPN because I think it's really dumb and meaningless.
But now that the regular season is over, it's time to pay attention to the rankings, and here is why:
As you can see, the Sugar Bowl will go to the SEC team that is ranked the highest in the College Football Playoff rankings.
Last week they had Auburn at 13, which was ahead of Florida at 15. Both teams lost this past weekend, so you would have to assume Auburn is still ranked ahead of the Gators.
LSU was at 16 before losing to Florida at home and dropped completely out of the rankings. I wouldn't be surprised to see them make a significant jump in the rankings this week after destroying Texas A&M, but I doubt they pass Auburn since we won head-to-head.
The AP poll has Florida ahead of Auburn at 15, with the Tigers at 18 and LSU at 21.
You never really know what the committee members are thinking, but you have to wonder if they give Florida some kudos for winning the SEC East and put them ahead of Auburn this week.
Still, if Florida gets dominated in the SEC Championship game by Alabama like many expect them to, you would almost have to put Auburn ahead of them next week.
If Auburn is ahead of them this Tuesday though, then Auburn has pretty much wrapped up a trip to the Sugar Bowl.
Those who are hoping to see Auburn play in the big bowl game will have to cheer for Alabama this weekend. But I have a feeling most Auburn fans would rather see Alabama lose the SEC Championship game than go to the Sugar Bowl with an 8-4 squad.
War Eagle.
This article originally appeared on