Houston vs SMU Live Stream: Watch Cougars vs Mustangs Online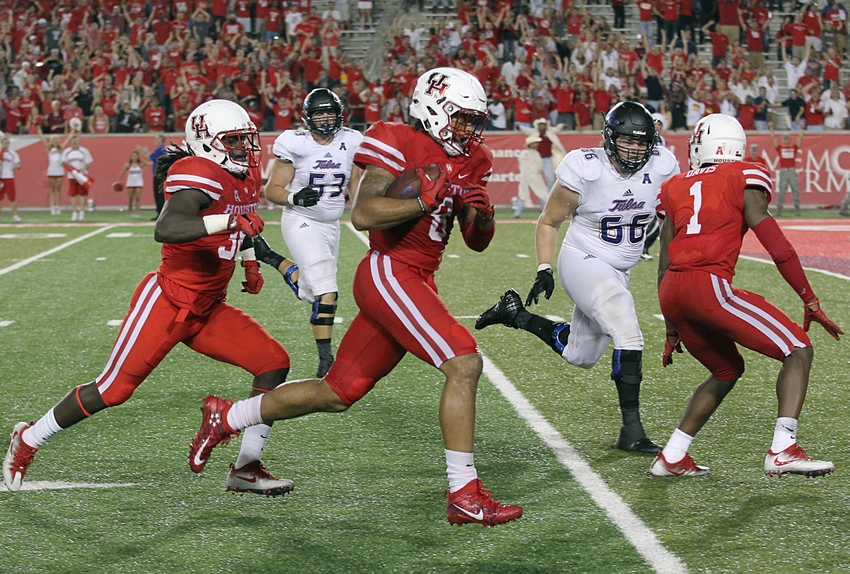 The Houston Cougars escaped Tulsa unscathed last week 38-31. They travel to SMU this week looking to go 4-1 in conference.
The Houston Cougars enter Week 8 at 6-1 on the season and 3-1 in the American Athletic Conference. The Cougars have won 20 of their last 22 games. They are scoring 42.7 points per game on offense and allowing 19 points per game on defense. Quarterback Greg Ward Jr. leads the team in rushing yards and passing yards. Ward Jr, has 1,938 passing yards for 11 touchdowns and five interceptions. He's ran for 414 rushing yards and six touchdowns. The Cougars defense allows just 87.1 rushing yards per game this season. They are led by linebacker Stephen Taylor Jr. who leads the team in sacks with six this season.
The SMU Mustangs are 2-4 on the season and still winless in conference play at 0-2. They have lost their last three games. The Mustangs allow more points than they score. The offense scores 23.2 points per game while the defense gives up 32.7 points per game. Despite their record, two defensive backs (Jordan Wyatt & Horace Richardson) lead the conference with four interceptions. Wyatt also has three forced fumbles and two defensive touchdowns on the season. Receiver Courtland Sutton is fifth in the conference with 590 receiving yards. The Mustangs will look to Sutton this week to step up and play a huge role on offense.
Here is all the game information:
Date: Saturday, October 22, 2016
Location: Gerald Ford Stadium, Dallas, TX
Time: 7:00 p.m. EST
Spread:  Houston -23
Over/Under: 62
TV Channel: ESPN2
Live Stream: WatchESPN
The Cougars have won the last three games over the SMU Mustangs. The Mustangs look to upset the Cougars and spoil their chances at repeating at a conference title.
This article originally appeared on