Houston pulls off best comeback of bowl season, stuns Pitt in Armed Forces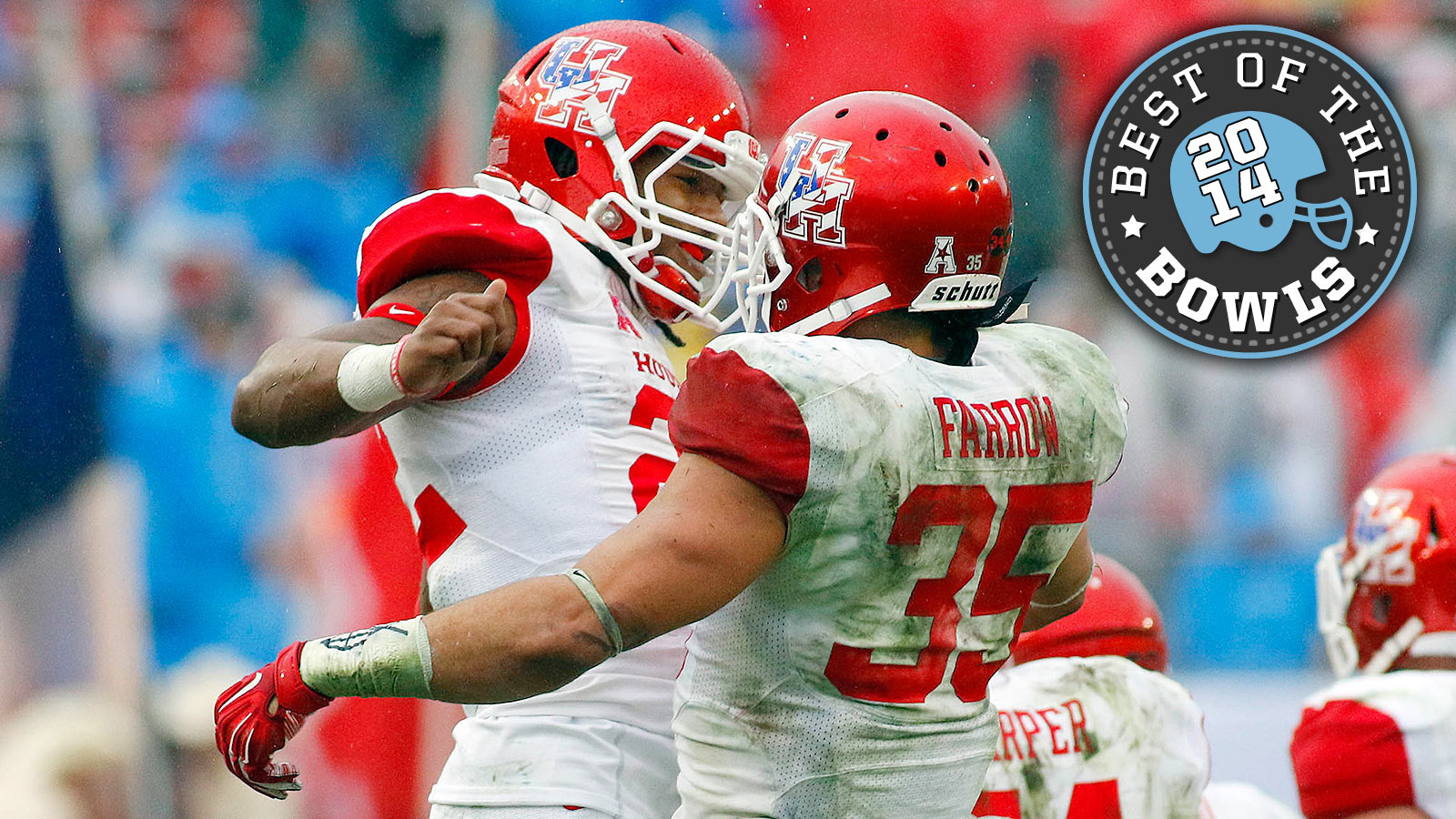 Trailing Pitt 31-6 at the start of the fourth quarter of the Armed Forces Bowl, it seemed as if Houston might be better off leaving early to beat the traffic out of Fort Worth, Texas.
But the Cougars — interim head coach and all — had other plans, scoring four touchdowns in the final 11 minutes to pull off the comeback of bowl season.
The feat required quite the laundry list. Let's begin with the two successful onside kicks, including this one with under two minutes remaining:
The rally also featured three TD passes from quarterback Greg Ward, Jr., and an absolute beast run from Kenneth Farrow:
Me If I played RB❗️❗️ He eclipses 100 yds & scores 2nd time for Houston http://t.co/uFccW7D3vR #ArmedForcesBowl"

— Tucker (@DerrickTucker19) January 2, 2015
And, of course, a two-point conversion caught by Deontay Greenberry to finally take the lead . . .
When the dust settled, Houston had pulled out a 35-34 victory — just how they drew it up.
For the last word, let's go back to Greenberry, who also made two TD catches in the fourth:
Well said.