Highly-Ranked 2017 Quarterback Recruit De-Commits From Duke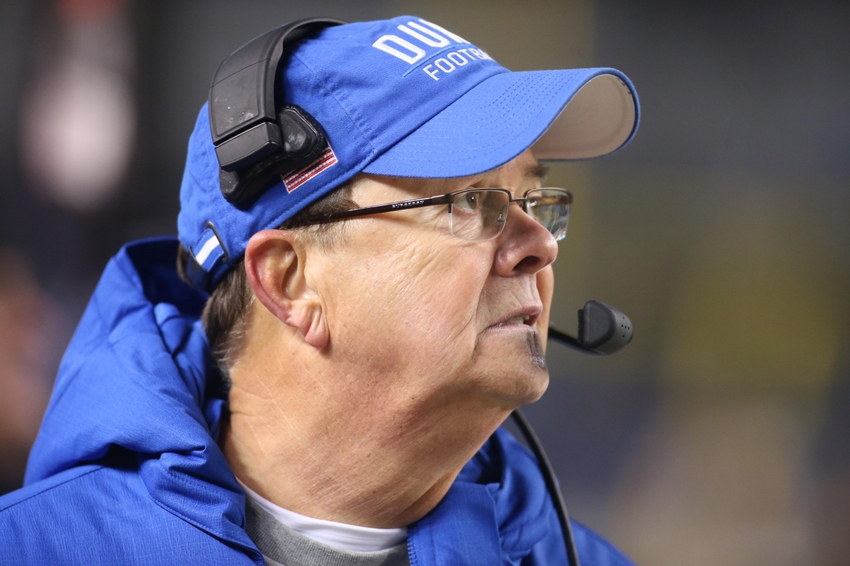 Four-star quarterback prospect Jack Sears announced his decision to de-commit from Duke Football and join the USC Trojans next season.
Duke landed one of the top recruits in program history earlier this season with a commitment from 4-star quarterback Jack Sears. However, the talented 2017 QB recently announced that he decided to de-commit from Duke and will stay in his home state to join USC next year.
Jack Sears was expected to be a program-changing recruit for the Blue Devils, ranked as one of the top quarterbacks in the 2017 recruiting class. Unfortunately after committing to Duke in August Sears took his official visit for the Army game, where he admits he started having second thoughts about Duke and the Blue Devils won but the game took place in the middle of a hurricane. The improvement of redshirt freshman Daniel Jones could have also played a role in his decision to flip to the Trojans since Sears may have been expecting to receive playing time early.
This is the second straight year that Duke Football has received a commitment from a top quarterback prospect. 2016 4-star quarterback Chazz Surratt originally committed to the Blue Devils, but then de-committed to join UNC last season. Duke's 2017 recruiting class will take a hit with the loss of Sears, but Coach Cutcliffe will still have many talented players joining the program next season.
This article originally appeared on