Herbstreit Twitter rant: ESPN isn't biased towards SEC, just winners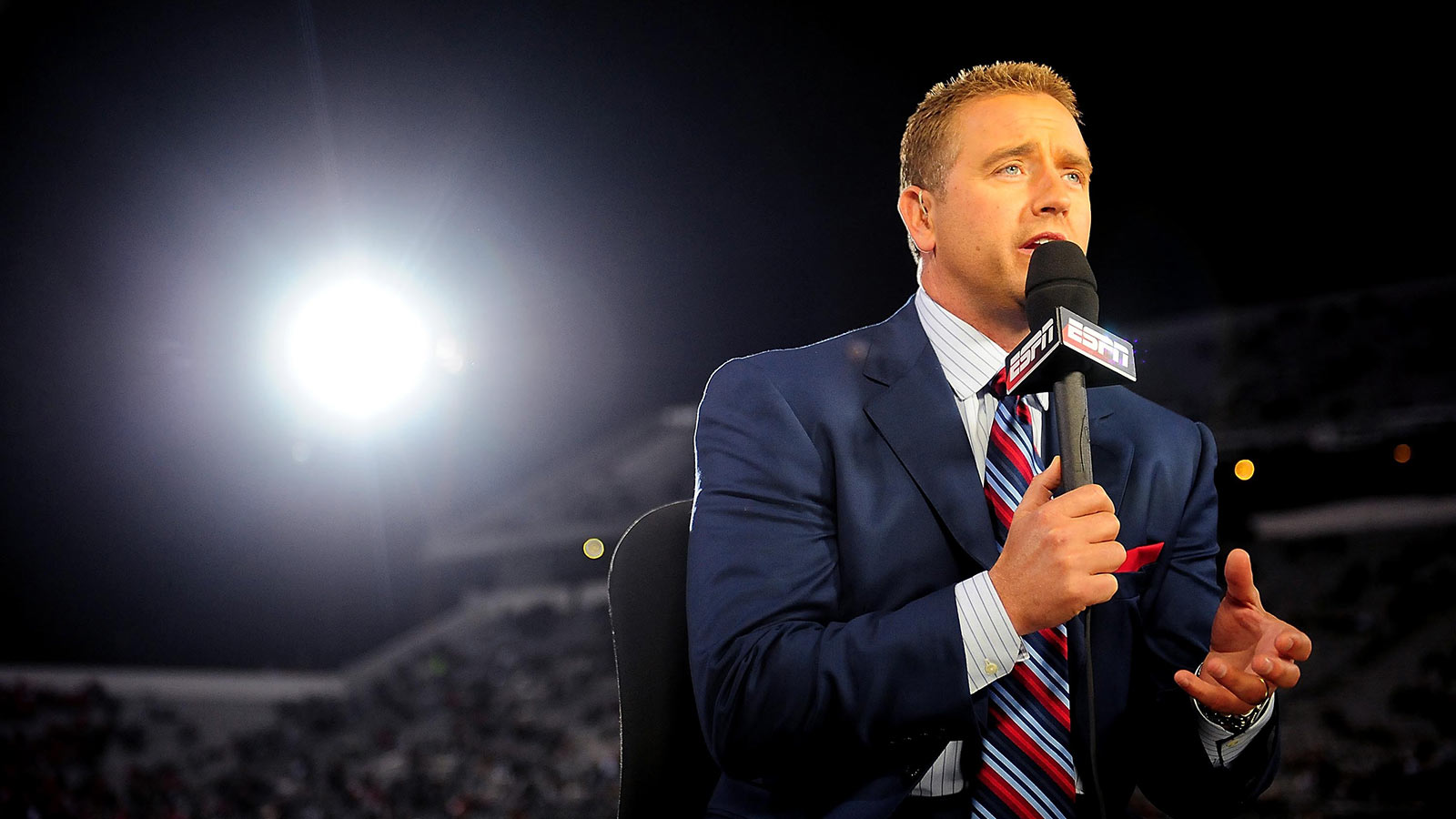 Don't tell Kirk Herbstreit that ESPN has a biased towards the SEC. On Monday, the popular ESPN college football analysts went on a Twitter rant defending ESPN against the notion that it favors the SEC.
ESPN spent its first day of training camp coverage at Ohio State, the defending national champions, leading Herbstreit to say that the only biased the sports network has is towards winners.
I thought @espn only cared about the SEC?? Weird their first day of camp coverage is at Ohio St.?! 😉. So much for that tired conspiracy!

— Kirk Herbstreit (@KirkHerbstreit) August 10, 2015
Obviously!! You know what @espn has a bias for in their reporting?! Winning and Championships. https://t.co/N0fXj8yxd8

— Kirk Herbstreit (@KirkHerbstreit) August 10, 2015
Can you imagine if the B1G won SEVEN straight National Titles the amount of coverage the B1G would receive?! https://t.co/8kftH8qvIw

— Kirk Herbstreit (@KirkHerbstreit) August 10, 2015
Again-Obviously-That's why the SEC received so much coverage from 06-12. They won 7 straight titles. That's my point https://t.co/4NwDFMZstA

— Kirk Herbstreit (@KirkHerbstreit) August 10, 2015
No, just think people need to recognize Natl coverage is directly related to winning. That's why OSU everywhere now https://t.co/xXj4PcTksw

— Kirk Herbstreit (@KirkHerbstreit) August 10, 2015
You mean years of winning. New champion now–gets the coverage. Simple. https://t.co/y74mnOwT92

— Kirk Herbstreit (@KirkHerbstreit) August 10, 2015
(h/t College Spun)