Herbstreit 'leaning' toward Arkansas to win SEC West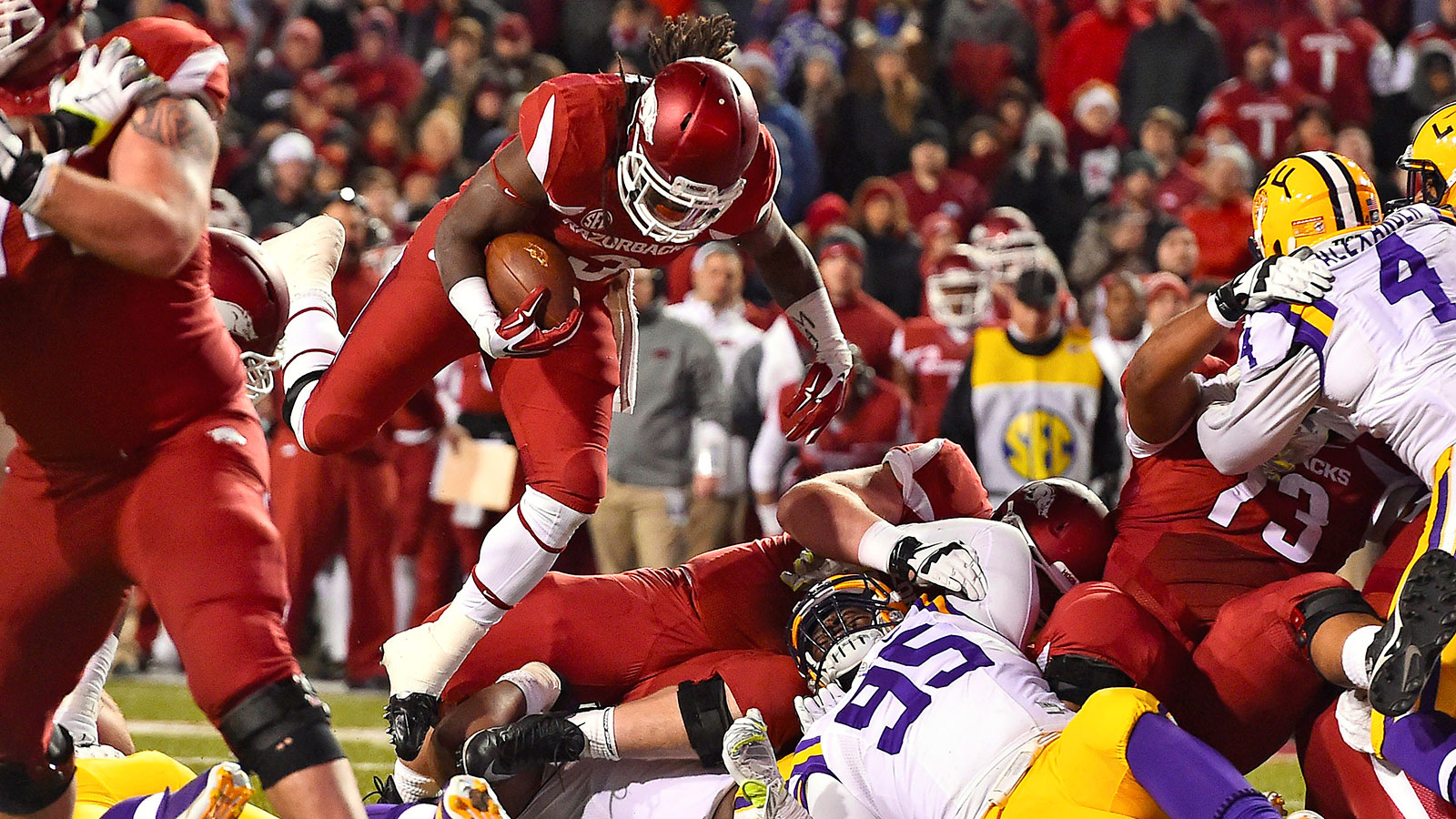 Alabama or Auburn? That's been the question this offseason in terms of the SEC West, which appears to have two legitimate national title contenders.
But according to ESPN analyst Kirk Herbstreit, there's another team that should be in the conversation. Herbstreit was asked on Twitter over the weekend which team he liked to come out of the SEC West, and his answer was a surprising one:
Scroll down into the replies and you'll see a lot of, uh, less-than-supportive comments.
But Arkansas finished very strong last year, going 3-1 down the stretch, including blowouts of LSU and Ole Miss and a demolition of Texas in the Texas Bowl. In addition, outside of the season-opening loss to Auburn, the Razorbacks' other three SEC losses (to Texas A&M, Alabama and Mississippi State) came by a touchdown or less.
So in terms of darkhorse picks, Arkansas isn't a crazy one. But we'll apparently find out in August whether Herbstreit will follow through on that selection.
(h/t Razorbackers)
Haven't decided and won't until late August. But I'm leaning towards Arkansas. We'll see. https://t.co/bxL7YD5IyV

— Kirk Herbstreit (@KirkHerbstreit) July 17, 2015